Easy Video Creation for Every Stage of Your Sales Cycle
Add a personal touch to every customer interaction with video creation tools built for your entire sales team. Vidyard's video creation platform makes it easy to record and share personalized videos or screen recordings in just a few clicks.
Get Vidyard Free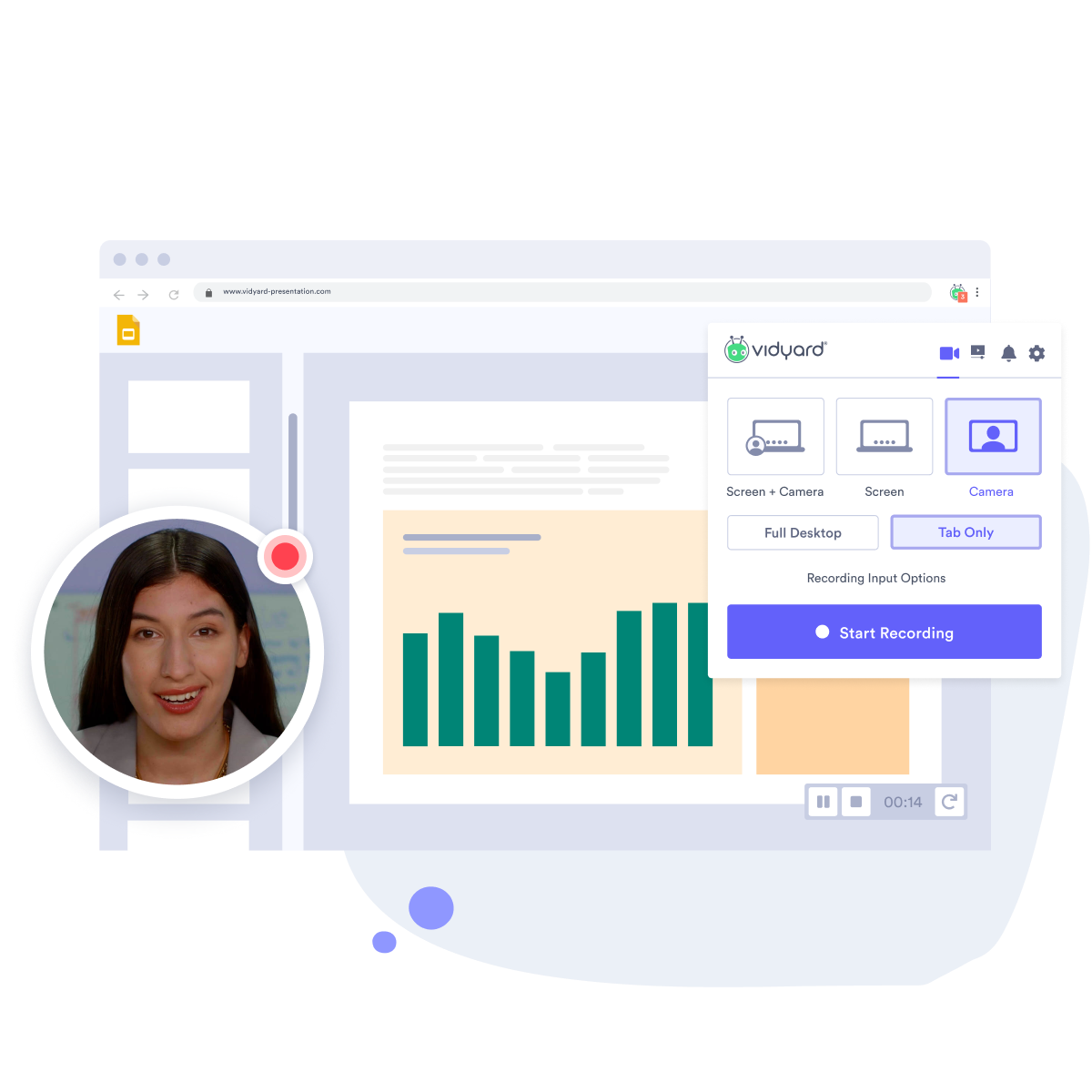 Vidyard Has Changed the Way These Companies Work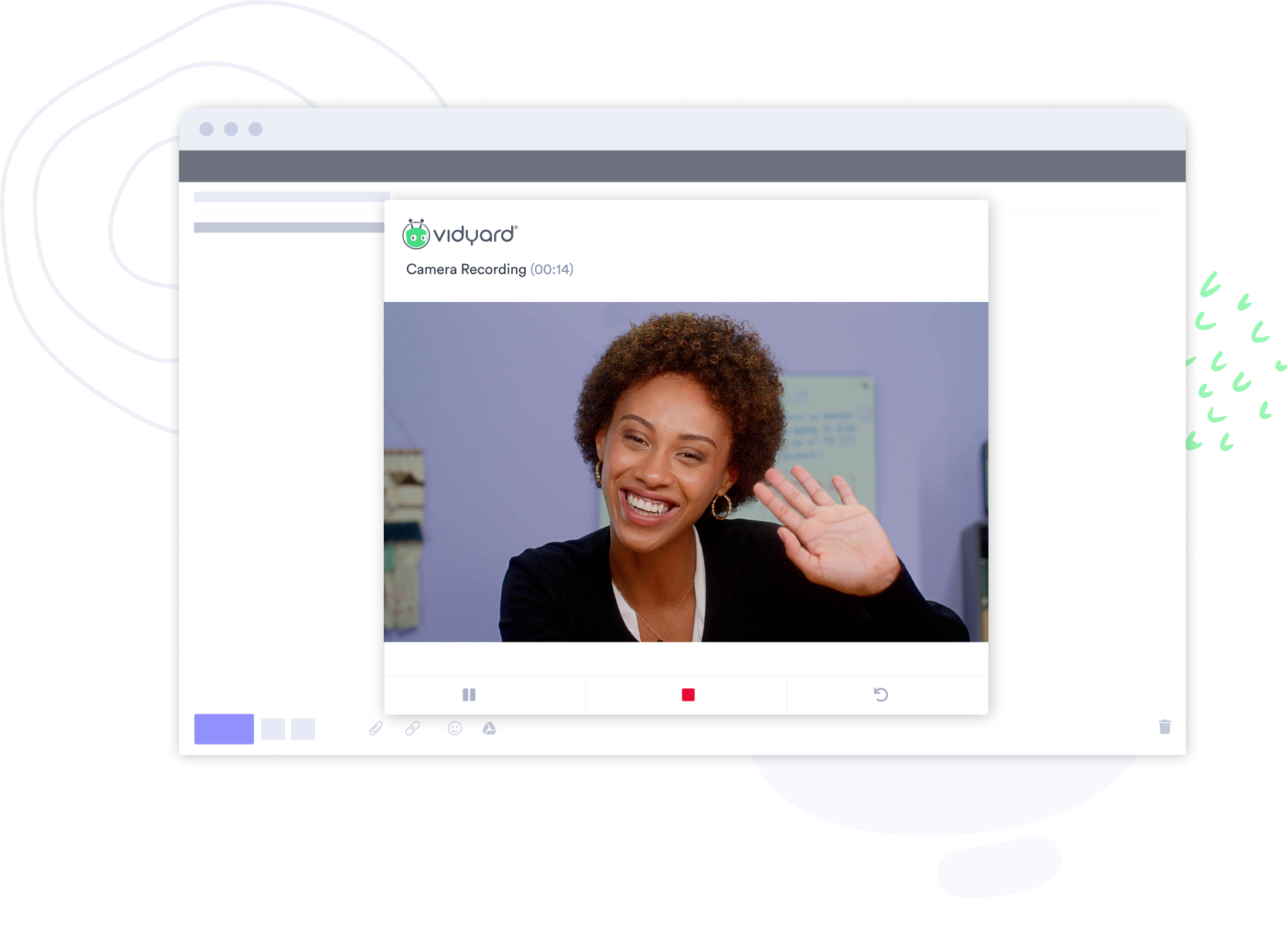 The Video Creation Platform Built to Help You Sell Better
From prospecting to proposals, Vidyard's video creation tools make it easy to connect with more leads, qualify better opportunities, and close more deals with personalized video.
Add a personal touch to your sales outreach by easily recording introduction videos with Vidyard's webcam recorder.
Deliver better demos, pitches, walkthroughs and more by recording your screen.
Easily connect with new prospects, customers, and team members by creating and sharing your videos in Gmail, Outlook, LinkedIn, and more
Connect with More Prospects, Grow Pipeline and Close More Deals
Share your message to guide your buyers to a successful purchase. Record and share product demos, pricing proposals, customer stories, and more.
Create videos that build personal connections to book more meetings with prospects.
Speed up the sales cycle and close deals faster by answering customer questions with video.
Use personalized follow-up videos to stay top-of-mind with buyers throughout the deal cycle.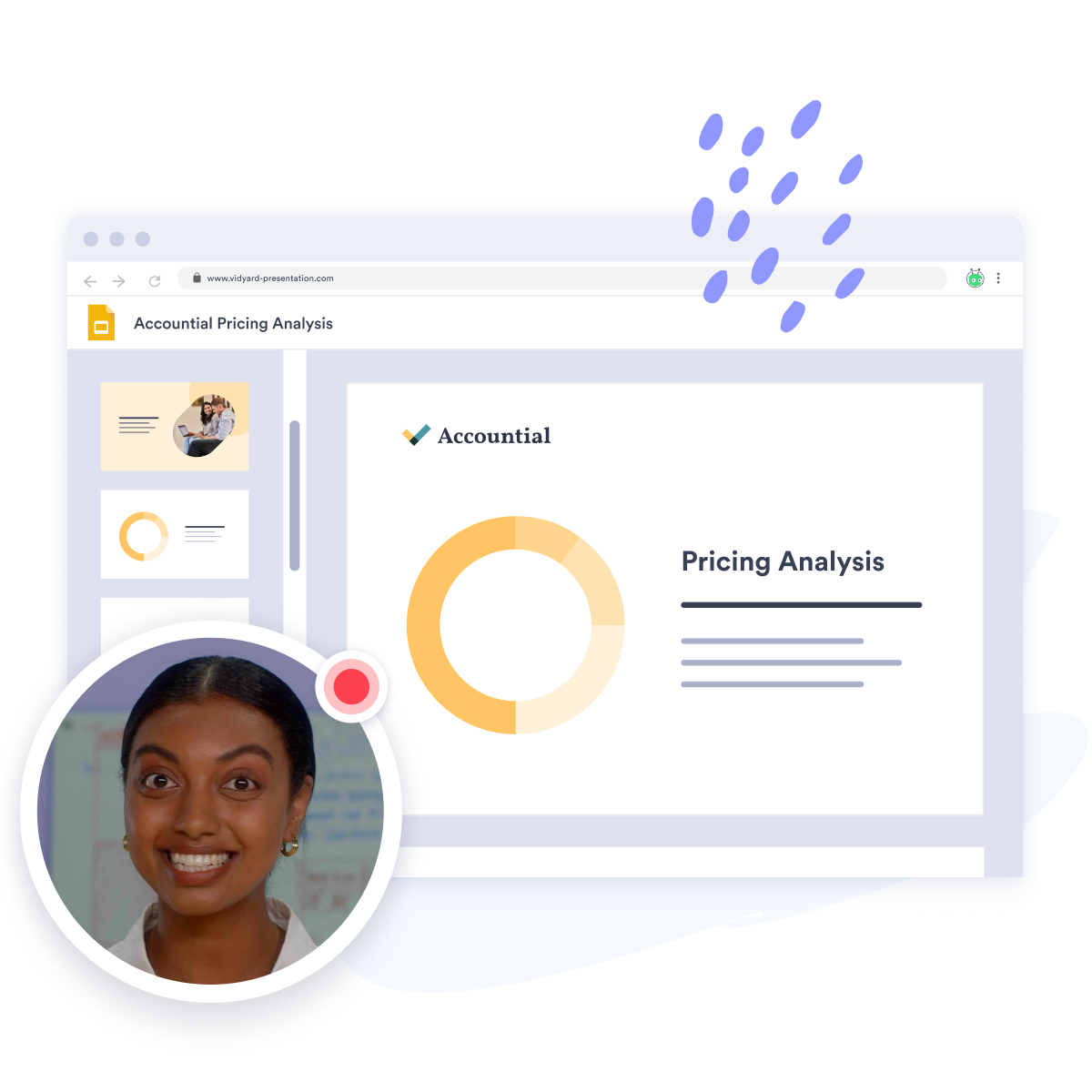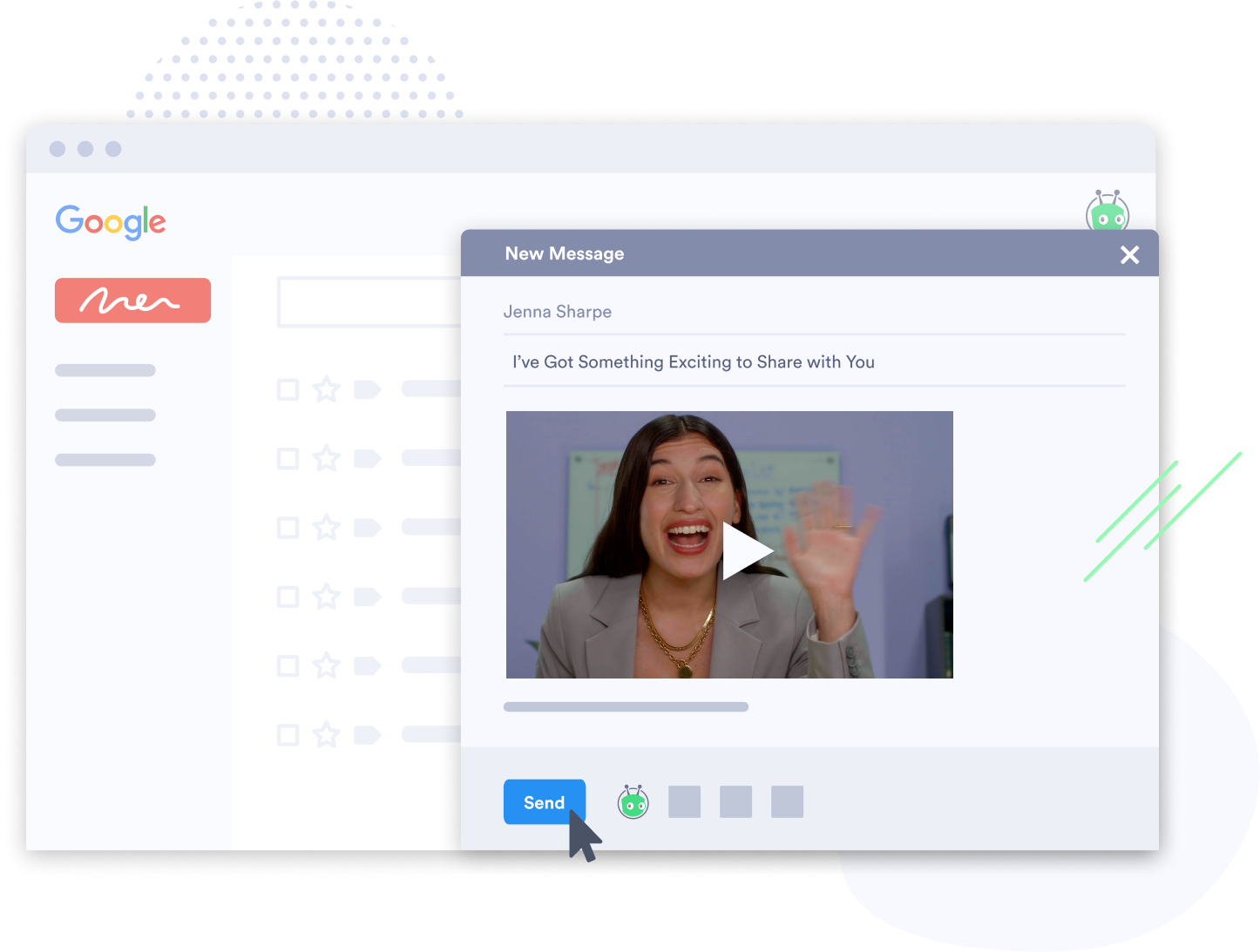 Connect With Your Sales Tools to Easily Record, Share and Track Your Videos
Vidyard fits the way you work. Create and share videos using Vidyard's desktop and mobile apps, browser extensions, integrations with your sales tools, and more.
Easily record and share your Vidyard videos through LinkedIn, Gmail, Outlook, and more with Vidyard's browser extension.
Connect your Vidyard account to record and share videos in leading CRM and sales tools, like Salesloft, Outreach, and Salesforce.
Take field sales to a whole new level. Record personalized, high-impact video messages on the go with our mobile app.
Video Creation for These Use Cases (and More)
Vidyard's apps, plugins, and browser extensions make it easy to record and share videos with the business tools you're already using.
Software demos
Marketing videos
Customer onboarding
Customer support
Analyst briefings
Customer stories
Sales outreach
Pitches and proposals
Meeting recaps
Executive updates
Employee communications
New hire onboarding
Project status updates
Design and UX reviews
Internal IT support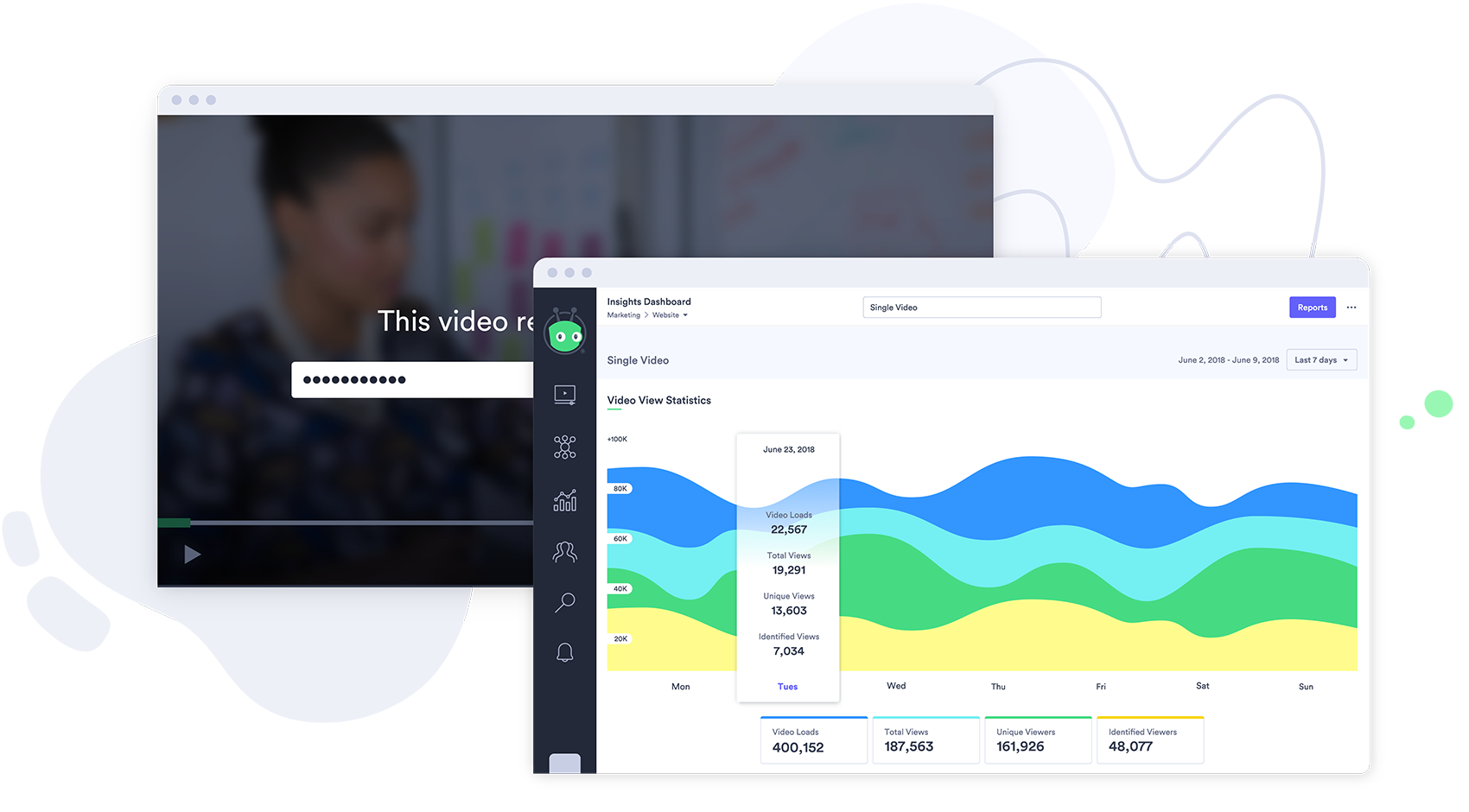 More Than Just Video Creation
Our video platform helps companies across the globe, from small businesses to Fortune 500 enterprises. Going beyond just video creation, we've got all the business-level features you need for your video strategy.
Security
Secure password protection for your videos
Interactive Experiences
Custom video calls-to-action and landing pages
Analytics
Detailed video analytics and CRM integrations
Learn How Video Works for your Business