March 17, 2015
9 Smart Examples of B2Bs Using Video for Demand Generation
We frequently go on and on about how video can be more than a high-level brand awareness tool, and can, instead be used strategically to engage more prospects, generate more leads, and impact other influential marketing activities.
So we figured, why not show you some examples of companies who are putting this video marketing approach into action? Learning by example is way more practical, and hey – way more fun. Here are 9 examples of the strategic use of video for demand gen.
Put Your Videos to Work Create, host, manage, and share your videos.
Sign Up Free
Increase Opens and CTRs on Emails
Video has been known to increase CTRs on emails by 2-3x. And adding "video" to the subject line alone can increase open rates by 13%. So add 'er in there! But since most email clients won't play a video directly in the email, add the thumbnail and play button to encourage prospects to click through and watch!
Check out Oracle's Modern Mark email, below, to see how they encouraged readers to click and end up on their campaign landing page – where they could encourage even further activity and engagement.

Grab and Hold Attention on Landing Pages
The optimal layout, copy, CTAs, and just about everything else for landing pages is a great debate, but one thing's for sure: if you can't capture attention, you won't be getting any further action from prospects. This is where video comes in (particularly if you've sent people to this page expecting one … duh).
But really, try using a catchy, funny campaign video to grab your audience's attention. Once you have it, ask them to do what you want them to: watch the next video, download an ebook, learn more about a new feature … it's your call!
Check out our own example of a landing page with a catchy video below. The campaign video used the art of storytelling and humor to communicate our message and encouraged a download of a guide at the end.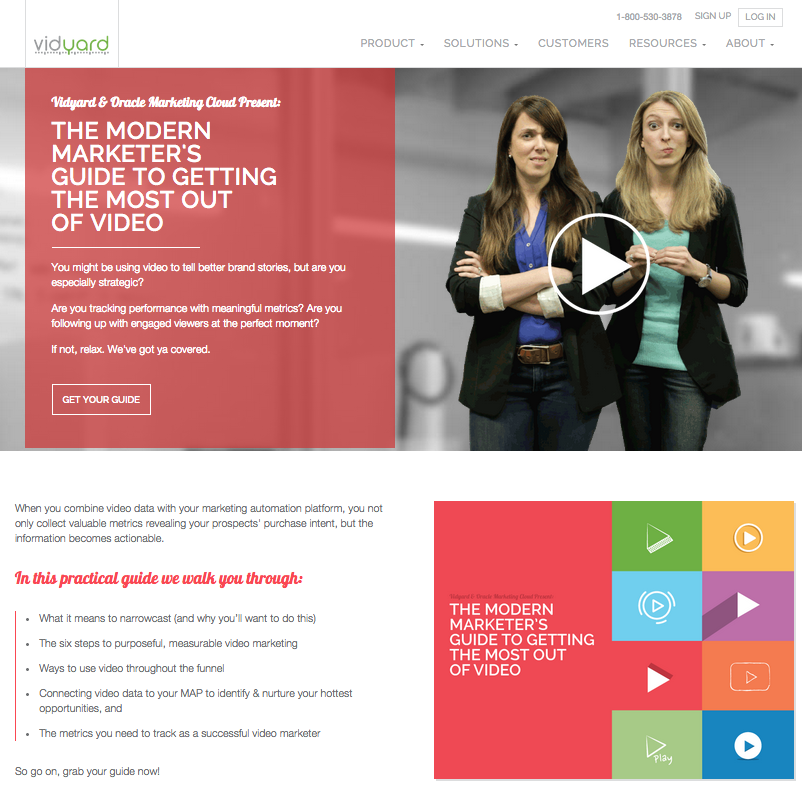 Drive More Shares with Sharing Screens
This one's pretty simple. If you are creating a higher level, brand awareness campaign (like, say – a culture video) and your main goal is to spread the word and drive shares, make it easy! End your video with a sharing screen, like Forbes did below.

Simplify Lead Capture with Downloads in-Video
Fewer steps to conversion means fewer opportunities for drop-off. So eliminate some steps and allow viewers to download your content from right within the video player. Salesforce does this swimmingly.
Increase Site Traffic with Linkbacks
If you're posting on YouTube, you'll want to drive viewers back to your site where you own all the content and have a little more control over the journey they take. A "Learn More" CTA in your YouTube video is a perfect example, just like FedEx does.

Keep the Conversation Going with Subscriptions
The more opportunities you have to continue communicating with prospects, the better. So keep them engaged and connected with a simple YouTube subscribe (see Square, below).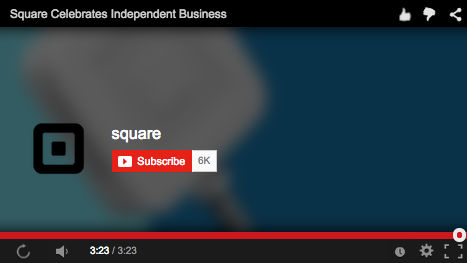 Better yet: invite them to subscribe to a video series you're working on. This allows you to capture more lead info, input it into your MAP, track their progress, and nurture them through the funnel.

Generate more Leads with Video Gates
If your video content is really valuable, consider adding a gate in front of it. A webinar or really helpful how-to content warrants a gate and offers another place to capture leads.
Act-On does this frequently with their 15 Minute Marketer campaign. Press play and see the gate.
Learn more!
Interested in learning more about engaging, qualifying, and converting more leads with video and a video platform? Watch this webinar with guests from Forrester and Lattice Engines: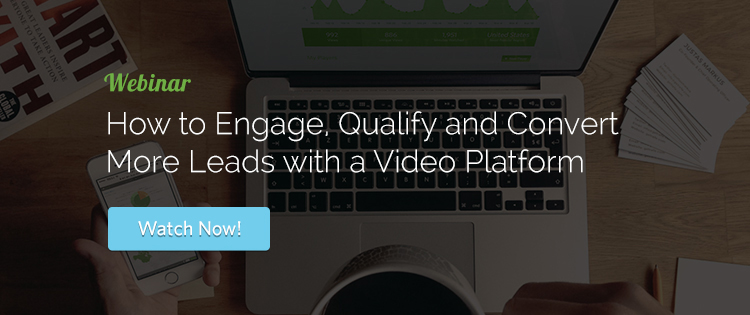 Put Your Videos to Work Create, host, manage, and share your videos.
Sign Up Free