May 14, 2014
Behind the Lens: Ad Director Hervé Demers Chats Video Storytelling

The cool folks over at Toronto corporate communications agency Atomic Clock are experts in branded content, and with a large portfolio of clients including Procter and Gamble, Starbucks, Toys'R'Us and Coors Light, you can be sure they've created tons of awesome ads and online videos.
So, in the interest of getting the inside scoop on how marketers can make better visual stories, I asked Montreal director Hervé Demers to share his insight on the industry and the craft of video storytelling.
Hervé's work has been seen in over 100 international festivals, garnering honours such as the Tamashii ("Soul") Award at the CON-CAN Movie Festival in Japan and the award for Best Emerging Filmmaker at the 61st Yorkton Short Film & Video Festival in Canada.
Here's what he had to tell us…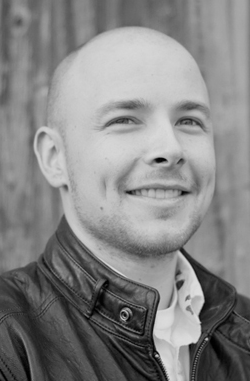 JP: What are some easy, practical ways brands producing video in-house can spice up their video style?

Herve: To me, video isn't about style; it's about knowledge, aesthetic and communication. I highly encourage brands to create partnerships with selected artists and marketing professionals and aim to create genuine, original content. It's the only way. If you don't work with professionals, your video endeavours might as well get lost in a sea of 2.0 insignificance. In other words, brands must know that they are competing for the exact same screen time already occupied by the biggest marketing machines out there (Beyoncé, Volvo, Old Spice, etc.). Fresh content and professionally planned strategies are not an option: they are a necessity.
JP: Based on your experience directing commercials for TV, what should brands be most concerned about when aiming to tell visual stories?
Herve: I think the main concern for me nowadays is how a story is going to exist beyond the TV screen: on the web, on social networks, on multiple platforms. What we often see is that most conventional TV ads die quickly if they're not backed up by huge investments for TV airtime. When you consider the money that went into their production, it's a real shame. Some ads, on the other hand, really thrive on social networks for years! The reason is simple: the project was created within the context of our contemporary image culture in mind, a place where video is continuously accessible everywhere.
So, when brands are presenting an interesting and compelling piece of video that appeals on a personal level for a specific subset of clientele, people, in return, will want to share this content intuitively with their friends and family. The tools are there: Pinterest, Facebook, Twitter, you name it. Anytime, anywhere. That's the compelling part of visual stories of our time – they're the ones I am most interested in.
JP: Are there particular trends we're seeing when it comes to stories brands are choosing to tell? (i.e. prankvertising etc.)

Herve: I wouldn't say there are precise trends going on. On the contrary: we seem to be pretty much in the early stages of online video marketing and everything seems possible. That's why it's exciting from a creative standpoint. To me, prankvertising might be an idea that worked well for a brand and then, as we see so often afterwards, many others tried to emulate this success by pushing the idea further. In this respect, John St.'s ExFEARiential video really sums up the limits of such thinking in a very clever, hilarious way. You can't just copy the trends you see working for others.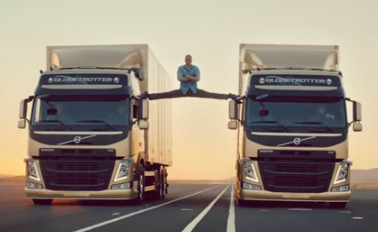 That said, if there's something I would like to see grow and evolve, as a film director, it's to see established brands presenting audacious content aimed for online audiences. In the same vein as Volvo's Epic Split and Old Spice's Mom Song. These avenues are the future because people identify strongly not only with the content itself, but with the boldness and the ambition of the brand's overall image.
JP: What are the biggest mistakes you see brands make when it comes to their in-house videos?

Herve: When brands forget that filmmaking, marketing and storytelling are professions. As they say, owning a pen doesn't make you a writer. Benefits require investments.
JP: What's been your biggest "ah-ha" moment when directing a story?

Herve: When I experienced the power of online video content for the first time. When my latest fashion film 'Winds of Autumn' got staff picked on Vimeo in 2013 and became viral afterwards, we instantly reached hundreds of thousands of people that were related to the fashion industry. That's only because we chose to show something beautiful and uncommon that was not seen before in the context of fashion. It worked really well and was a great showcase for Montreal-based designers.
JP: Any tips for marketers trying to make fun video concepts rivalling Target's Ship Your Pants and Chipotle's Scarecrow? What's the secret to this kind of smash-hit success?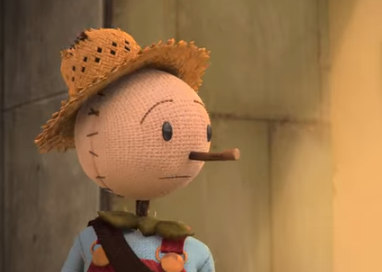 Herve: Chipotle's Scarecrow is an interesting case. It's very far from a traditional ad. It's an animation film made for online audiences, with an engaging story that invites you to prolong the experience with a multi-platform app. It's the kind of innovative online strategy I was talking about earlier, materialized in a high-quality artistic film that is appealing both aesthetically and from a narrative standpoint – and it's for all audiences. It's like I said earlier, the secret of a video project like this is that it relies in the hands of professional storytellers and artists. I mean, even the original music was made by Fiona Apple!
Put Your Videos to Work Create, host, manage, and share your videos.
Sign Up Free
What do you think?
Thanks to Hervé for taking the time to chat with us – now it's your turn!
Are you seeing video trends out there? What videos are you sharing around your office? What kinds of visual stories are especially inspiring for your brand? Let us know with a comment below.
Put Your Videos to Work Create, host, manage, and share your videos.
Sign Up Free