March 24, 2014
Disney Invests in Online Video Strategy with $500M Acquisition of Maker Studios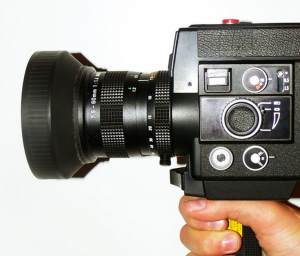 News broke late today that the Walt Disney Company has acquired YouTube network, Maker Studios in a $500M deal.
Big news? Yes indeed.
This is one of the largest investments to-date that a traditional media company has made in their online digital strategy. But even more important is what this signals to the industry, and where value is being created for global brands.
What I find most interesting in all of the news reports is that Maker Studios is commonly referenced as a "YouTube Network" or a "YouTube Developer", which really only tells a small part of the story.
I don't believe that Disney considered such a large acquisition simply because Maker Studios understands YouTube and have built a large viewer base on this channel. They have made this big bet because Maker Studios understands the dynamics of online media and how to optimize the entire lifecycle of online video to maximize viewer engagement and ROI – and to build brand affinity. This is a very powerful asset to own, and one that can set an organization up for future success as online video becomes core to their brand strategy and how they create value moving forward.
Put Your Videos to Work Create, host, manage, and share your videos.
Sign Up Free
How Maker Studios Creates Value
Innovators in the online media space are reinventing themselves as much more than just "studios" or "agencies". Companies like Maker Studios know how to combine top talent in creative design and video production with leading-edge technologies for testing, tracking, analyzing and optimizing the impact of video assets. I tend to think of them as "Media Production and Performance Optimization" groups that blend art and science to drive success.
How long should a video be to maximize engagement? What's the right mood for a video targeting a certain demographic at a certain stage of the engagement lifecycle? How do we keep viewers inspired and waiting in anticipation of our next video asset? How do we track who's watching what, and use that data to guide our internal decisions on where to invest? My gut says that Maker Studios has answers to most, if not all, of these questions, and they have the infrastructure in place to continue to analyze and adapt as trends evolve.
So – is this an acquisition of a media production studio, a big data analytics company, a leading YouTube developer, and a digital marketing agency? I think the answer is "yes", and this bold move by Disney puts them in an interesting position in the online video race that is just about to shift into full throttle.
Put Your Videos to Work Create, host, manage, and share your videos.
Sign Up Free