April 25, 2014
Is Marketing Automation Meeting High Expectations? [Infographic]
Marketing Automation is critically important for organizations that use the technology, but it's important to remember that real results are not immediate and can't be expected overnight.
Heinz Marketing and OnTarget Consulting conducted a 2014 Marketing Automation Effectiveness and Performance Survey in March of this year and we developed an infographic to share the results.
We had nearly 100 individual respondents with companies known to use marketing automation. The range of respondents was broad based on company size, revenues, and length of time using automation. Roles included marketing director, marketing VP, and those responsible for demand gen and marketing ops. Respondents are estimated to be using 7 different marketing automation platforms. You can find additional survey data on SlideShare.
Put Your Videos to Work Create, host, manage, and share your videos.
Sign Up Free
Some of the big survey takeaways:
Here are a few things we discovered through the survey.
Content is Marketing Automation Fuel: We received some powerful statements in response to our survey which demonstrate, in general, how important content is for successful demand generation strategies. Here are some of the notable responses:
"Without our Marketing Automation efforts, we cannot support our company's goals and help drive leads to build sales results!"
"We are a high growth company in the B2B world. Marketing Automation helps us with more touches, better nurturing, and intelligent scoring – all of which are critical to revenue generation."
The point is that these individuals likely wouldn't state the praises of using marketing automation if they didn't have the right content to engage prospects and customers. By using triggers in your MAP to follow up with especially engaged leads, automation helps you provide the right content at the right time. With content that really speaks to your buyer, success can improve dramatically.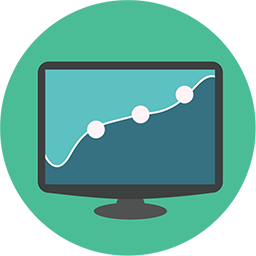 Expect Incremental Results Over Time
As we found in the survey, performance and value improves with companies that have used marketing automation for at least two years. The takeaway here is that marketing automation does not automate marketing efforts and revenue won't flood in during the first month or even first quarter of usage. Success takes time.
Measuring Performance
Our survey finds that measuring pipeline results and improving sales effectiveness are the biggest challenges marketers face with marketing automation. Those are big strategic buckets that platforms should make easier. We believe this sentiment is a combination of lackluster platform capabilities and the skills of marketers. Bottom line is that marketers want better support from their MAP providers.
Tweet some stats from the report
75% of respondents reported improved marketing automation effectiveness over the past year. (Click to tweet).
The biggest increase in marketing automation effectiveness occurs between 2-5 years of usage. (Click to tweet).
87% of respondents report improved sales efforts due to marketing automation effectiveness. (Click to tweet).
Put Your Videos to Work Create, host, manage, and share your videos.
Sign Up Free