October 7, 2014
Top Takeaways From Ignite Keynote Speakers
As the doors to the historic Bentley Reserve opened last Wednesday morning, we welcomed 175 excited attendees into the Vidyard-green venue for a day of all things video marketing.
And what a day it was! With an incredible speaker lineup, it goes without saying that everyone absorbed a ton of information at Ignite. And now, it's time for a recap.
From the welcome reception, to the breakout sessions, V-Bot selfies, and closing cocktails, here's what went down (in the morning at least) and what we hope everyone took away:
1. Video is Transformative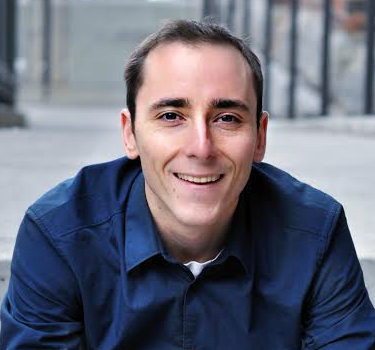 After Vidyard's CEO Michael Litt opened the conference to a full house and explained that video is changing the way organizations deliver value, Greg Overholt from Students Offering Support (SOS) took to the stage to give a terrific example of how that's true. Greg runs a student-led charity that provides exam prep to raise money for children in developing nations in Latin America.
A typical SOS-led Exam-AID session is between $10 and $30 depending on the length and coverage of material, and since the initiative began, the group has raised over $700,000 for outreach in developing nations.
Because SOS relies on educational content, Greg explained that he sees video as a transformative force. Since implementing Vidyard to distribute and track their content, SOS can now upload new videos for students to view after sessions are recorded in the classroom. Students that are part of the program can consume the material in relevant sections, and on demand before their exam.
"We can actually see a huge spike in traffic a few hours before an exam", Greg joked.
Video has become a great way to deliver SOS content, but it's great to see that it's also transforming lives. It's a great trade, and an inspiring story:
Put Your Videos to Work Create, host, manage, and share your videos.
Sign Up Free
2. Empathize With Your Audience and use Pain Points to Inspire Comedy
Up next the very funny Tim Washer made the case for infusing your video marketing with humour.
As Tim made clear with awesome B2B video examples, "when a brand shows that it doesn't always take itself so seriously, it's endearing. it's charming, authentic and memorable. If you can make somebody laugh in a business context, they will be grateful– it's a powerful demonstration of understanding and empathy."
Tim says one of the best ways to start introducing comedy into your video content is to find customer pain points and heighten them. You can see this improv technique at play in this video Tim worked on at IBM:
Overall Tim encouraged everyone to start taking risks to humanize videos and avoid creating mediocre content. After consulting your legal team, start experimenting with new stories and concepts. Stories can be sourced from all parts of your business (customers, employees, your history, your successes and failures), and, "if it feels like a risk, you're almost obligated to do it", said Tim with a smirk.

3. Words are Your Currency, Don't Squander Them!
Before there are videos, there are scripts and as Ann Handley explained in her session, Writing is at the heart of all content marketing. It's the liver, lungs and central nervous system.
But despite the misconception that good writing is like the Mona Lisa (difficult to produce), Ann assured everyone at Ignite that it's actually more like paint-by-number. Everyone can write once it becomes a habit that you work at everyday. It's less about good grammar and more about good, organized thinking.
But what should marketers focus on? Ann insists that good writing starts with good stories told in your unique brand voice. In short, we should all focus on relevant, inspired, and useful content.
To help guide your writing process, Ann recommends following a content GPS. The full GPS can be found in Ann's new book Everybody Writes (a gift to all Ignite attendees!), but you can find a condensed version on MarketingProfs.com.

Overall, Ann reminded us that – in a world where a Buzzfeed article on 'Potatoes that look like Channing Tatum' can get thousands of shares – it's important we start understanding the way we're telling stories, and how to tell them especially well.
4. Don't Tackle Customer Value and Business Value in the Same Video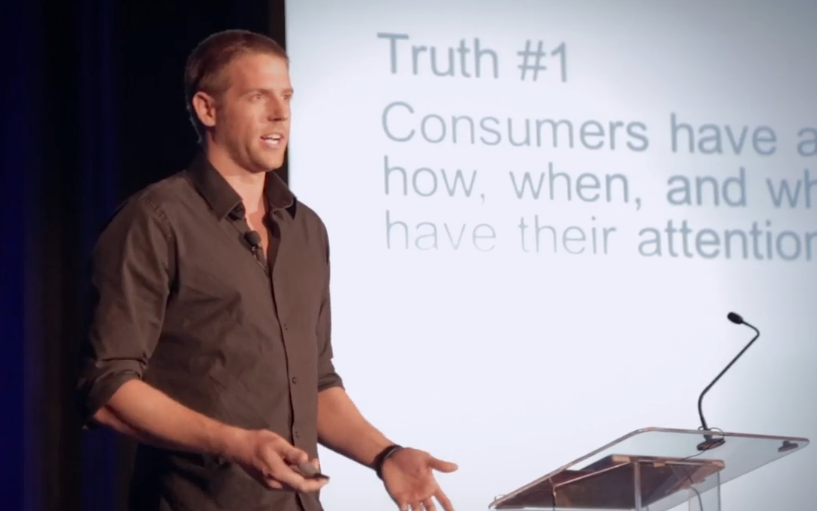 After showing us amazing video marketing examples from Red Bull, GoPro and Lowes Home Improvement, Scott Alexander explained that even though many B2B brands are behaving like media companies, we all have to learn to walk before we run (focusing on amazing storytelling first). He also warned that we're all competing for attention with whatever is already in our target audiences' newsfeeds. We're competing against puppies, and baby photos from our future brand advocates' real lives, so our content must be strong enough to break through that noise. It's challenge numero uno.
Secondly, as marketers, we can't mix our messages. In other words, while you need videos conveying both the customer value and the business value (i.e. top of funnel videos made with the customer's pain points in mind vs. the videos you need to drive product-based conversion), you can't mix the two. If you've created a high level, entertaining explainer video demonstrating the customer's emotional value tied to your product, you can't get into the the business value points in that same video. Nobody wants to be sold to, and a transparent hard sell in a high-level video won't do you any favours. Mixing these two types of value statements is a no-fly zone, says Scott.
Scott also gave us a useful formula to determine the earned media value for online video. You can check it out here.

Until Next Year
This year's Ignite event brought us the release of both the Vidyard VIP initiative and the announcement of Vidyard Studio (the new offering from Vidyard that makes everyone at your organization a content creator!). It was so fun meeting with attendees and discussing how you guys are using video today. You can look forward to more Ignite coverage here on the Vidyard blog, so stay tuned and subscribe with the buttons below! Were you at the conference? Leave us a comment below with what you took away from the morning's line up!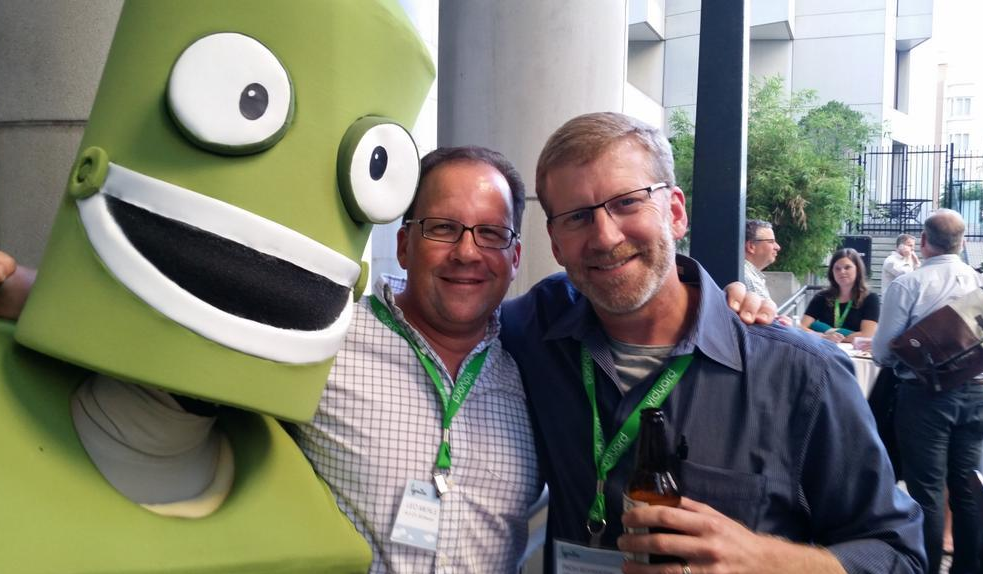 Put Your Videos to Work Create, host, manage, and share your videos.
Sign Up Free