Free Screen and
Webcam Recording
It's never been easier to create and share videos that get results. With Vidyard's free screen recording tools, you can transform your prospecting communications, customer presentations, and team updates into videos that help your message get heard.
Get Vidyard Free
Get a Demo
No credit card required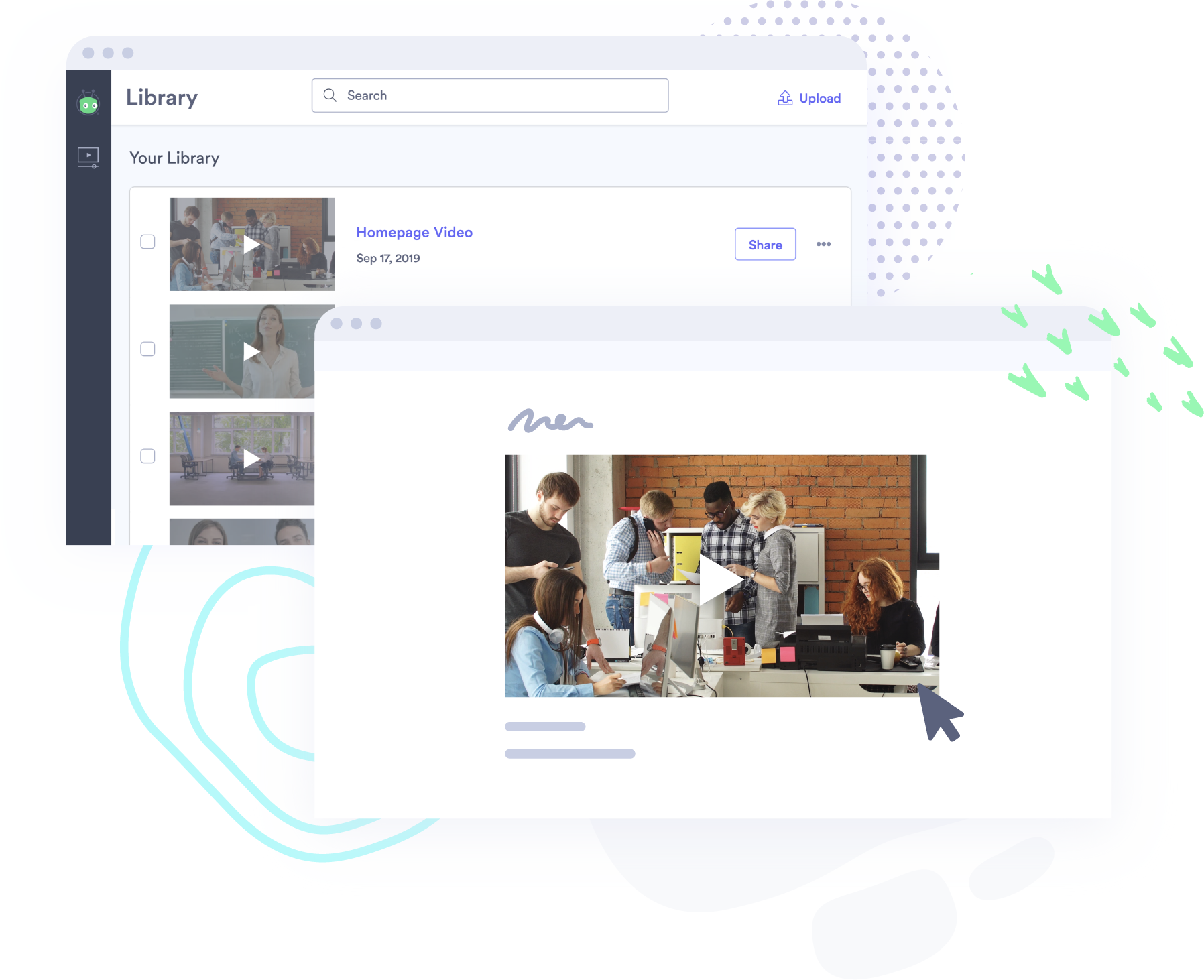 Ad-Free Screen Recording and Hosting
Just getting started with video? Already a video pro? No matter your skill level, Vidyard is a fast and friendly way to put video to work for your business.
Video creation and hosting
Easily share your videos through email or add them to your website
Control your content: Vidyard plans never contain in-video or on-page ads
More Than Just Free Screen Recording
Create

Upload an existing video or record your own with the Vidyard Screen and Webcam Recorder.
Share

Embed your video on your website, send it in emails, or share it on social media with just a few clicks.
Track

Get notified the moment your video has been watched (and see who watched it, and for how long).
Frequently Asked Questions

Who is Vidyard for?

Vidyard is for everyone! Salespeople, marketers, customer support reps, developers, designers, product managers, teachers, and more all love Vidyard. It's perfect for anyone with a story they want to tell using video.

How long is the video link available for?

We'll never delete your video. As long as you still have your link, you (and anyone you shared the link with) will have access to your video.

Where can I find my recordings?

When you finish recording your video, you'll be automatically taken to your video's page. You can also open the Vidyard app to navigate your full Video Library and search your videos, get sharing links, or delete videos you don't need.

How can I share my videos?

Find the video you want to share in your Video Library and click the Share button. You can share your videos using Gmail, Facebook, Twitter, LinkedIn, YouTube, or by simply copying the video link. You can also embed your videos into your website. Downloading is available for paid accounts.

Can I upload videos?

Yes! You can upload an unlimited number of videos. We support MP4s, MOVs, WMVs, and probably every other format you're likely to come across.

Is there a recording limit?

Recording is limited to 1 hour per video.
Vidyard has changed the way these companies work