Generate Sales Scripts with AI to Revolutionize Your Sales Outreach
Salespeople are superheroes…but every hero needs a sidekick. Introducing your new favorite video creation assistant: Our AI Script Generator.
Get Vidyard Free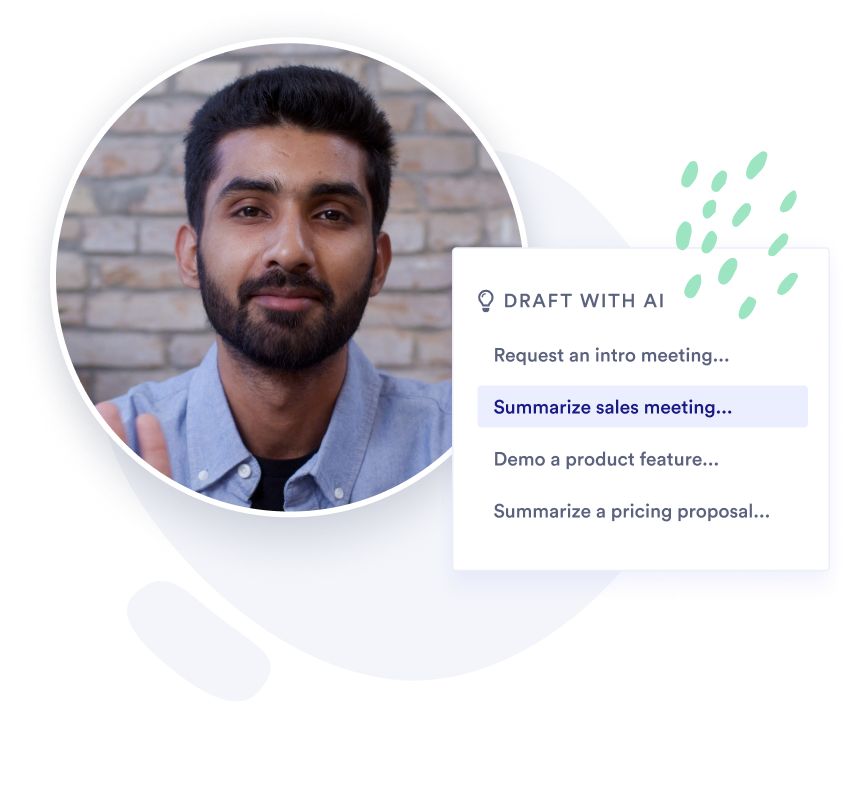 Use AI to Generate More Sales Opportunities
Creating video scripts that resonate with your audience is time-consuming, effort-intensive, and just plain hard. Let AI write your scripts for you so you can spend more time actually selling.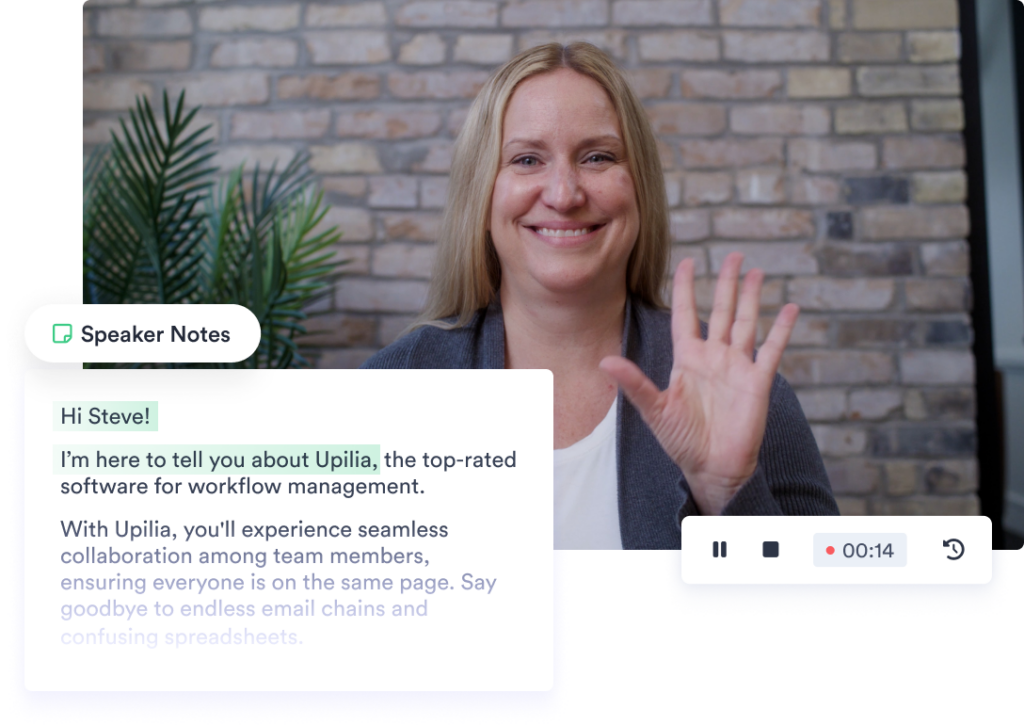 Always Know What to Say on Camera
Create winning sales scripts at scale. Let AI write them for you! Here's how.
Open Vidyard. Click on the Vidyard browser extension, then open Speaker Notes. (Don't have a Vidyard account? Sign up for free!)
Generate a Custom Script. Enter a prompt, and AI will generate a sales script for you.
Record a sales video using your script. Share it with your contact to make an impression and get them engaged!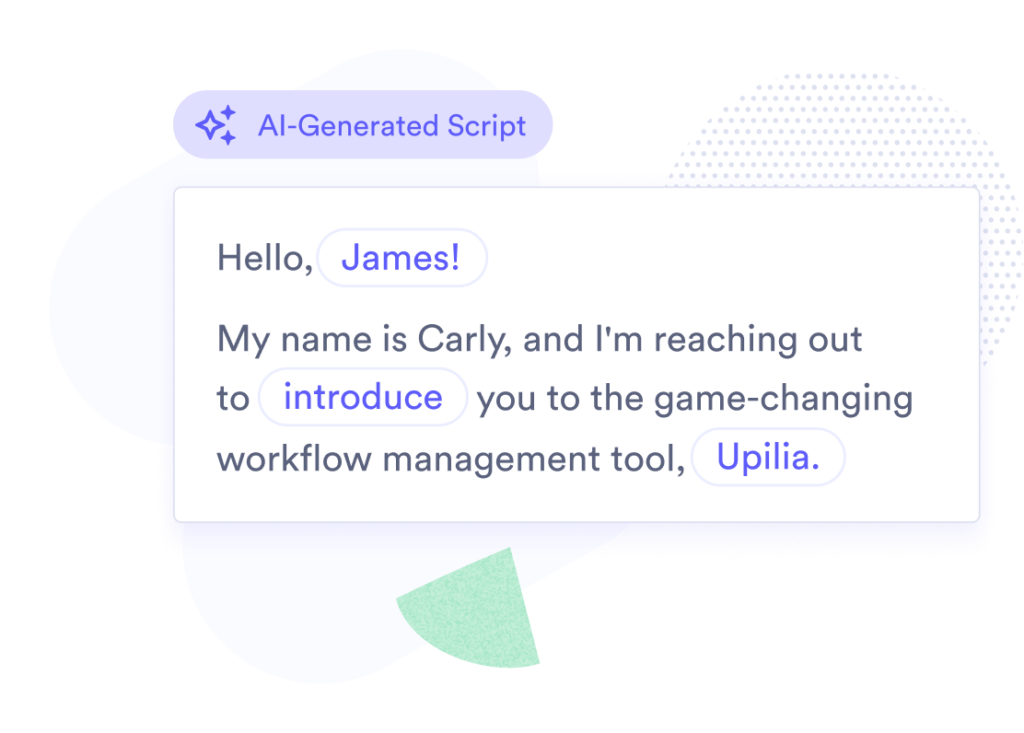 Perfect Your Pitch with Vidyard
Effortlessly connect with more prospects and generate more sales opportunities by using the AI Script Generator inside Vidyard. Try it out to join over 12 million people who are already thriving with the help of video and Vidyard. Sign up for your free Vidyard account and take advantage of AI to generate custom scripts that you can use in your sales cycle.
Get Vidyard Free