What's New With Vidyard?
We're committed to adding new features and enhancements to help you connect and close. Check out this digest of Vidyard's latest features to keep you winning with video.
Always Know What to Say on Camera with AI
Creating video scripts that resonate with your audience is time-consuming, effort-intensive, and just plain hard. Use the AI Script Generator in Vidyard to write your scripts for you so you can spend more time actually selling.
Create winning sales scripts at scale by leveraging AI
Effortlessly connect with more prospects and generate more sales opportunities
Always feel confident when recording
Identify Your Viewers
We've made it easier to push video view data into the third-party platforms your team uses daily.
Vidyard's new analytics webhook allows developers to quickly connect and push Vidyard data to their day-to-day tools (via an iPaaS like Zapier or Tray.io).
Identify viewers and surface valuable engagement insights, so your team never misses a hot lead or crucial next step.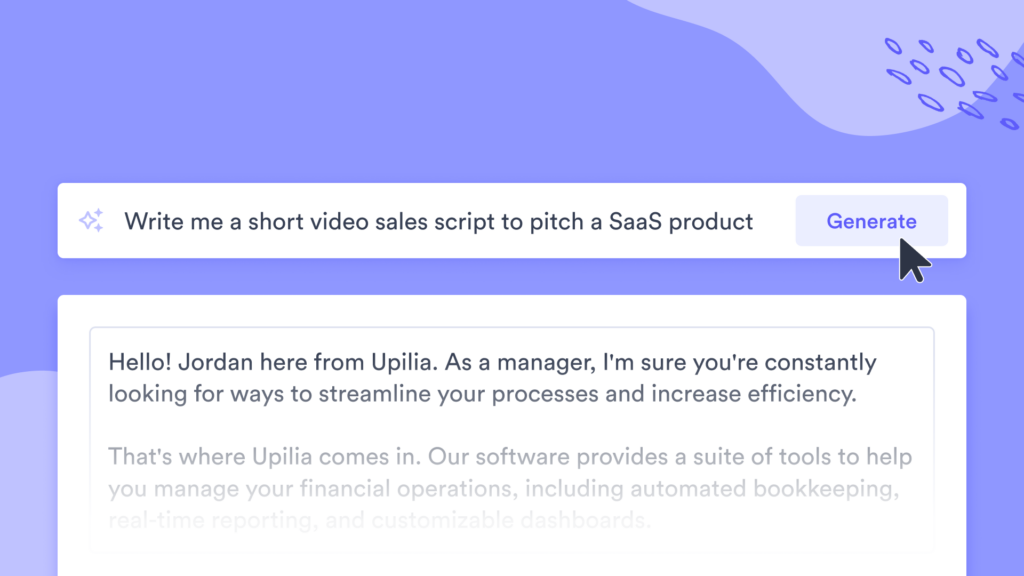 Keep Up With The Trends
From digital sales rooms to leveraging AI, we're bringing you the hottest new technologies and trends to keep you closing.
Vidyard Rooms bring stakeholders together in a central space to collaborate, share resources, and accelerate deals.
Not sure what to say in your videos. Get some "AI"ssistance with our AI powered script generator.
Learn More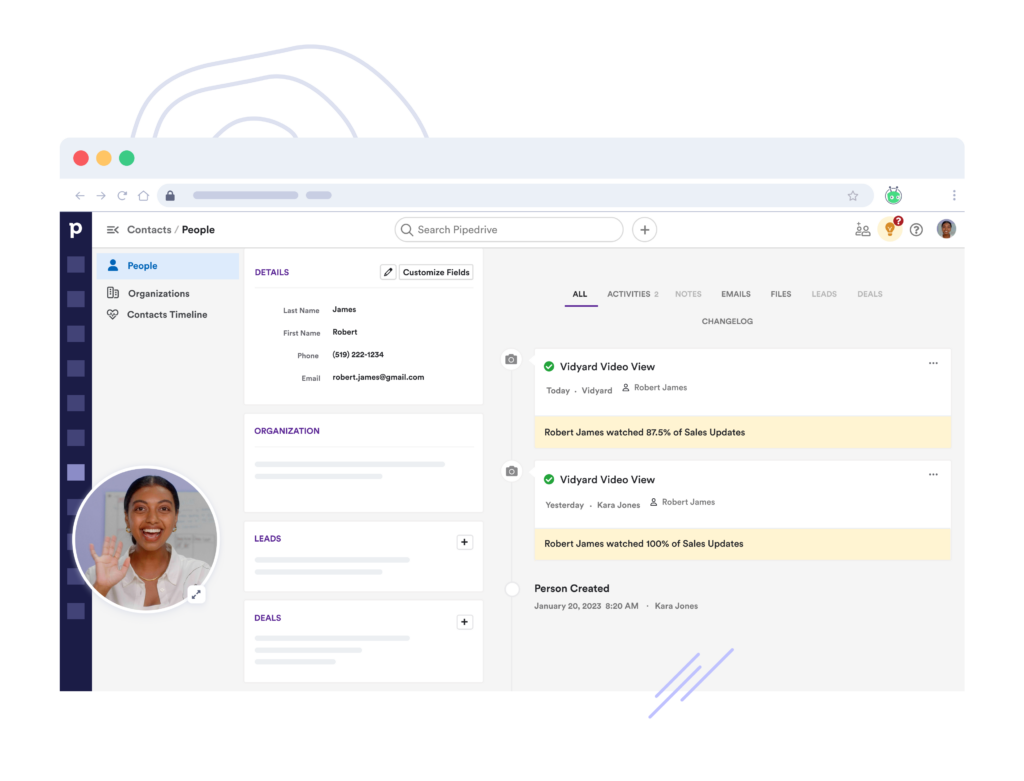 Integrate Wherever You Sell
Vidyard's already integrated with the tools you use every day, like email, LinkedIn, and Salesforce. This year, we've added two more popular sales tools to the list.
Pipedrive: The CRM designed by salespeople, for salespeople now integrates with Vidyard. Get video views sent directly to your contact record for timely insights to help drive next steps.
Salesloft: Track prospect activity and video engagement right inside Salesloft. Video view notifications are now sent directly to the activity and live feed. Identify hot leads and perfectly time your outreach.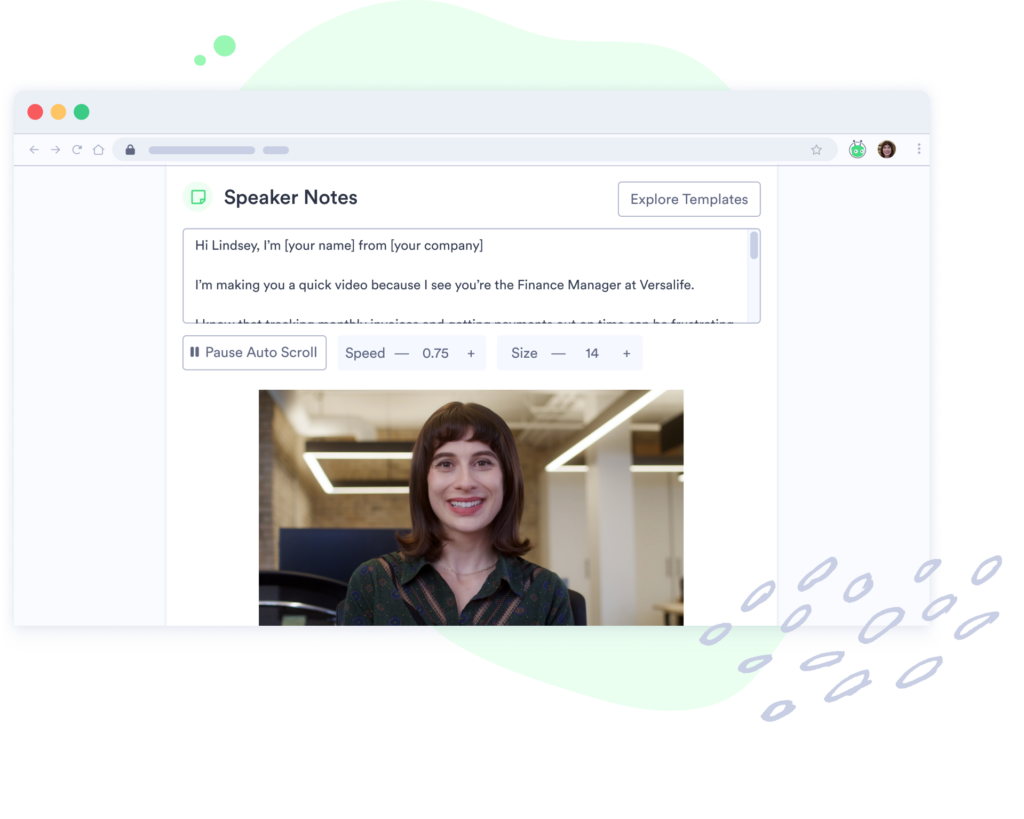 Record with Confidence
These improvements take the guesswork out of how to look more professional on camera.
Stay on script and set your perfect pace with auto-scroll on speaker notes.
Use built-in templates for talk track guidance and inspiration.
Remove anything you don't like with a quick, easy trimming tool.