Focus on selling, we'll do the rest!
You're busy enough as it is. That's why we're committed to adding new features and enhancements to make selling easier. Check out this digest of Vidyard's latest features to keep you winning with video.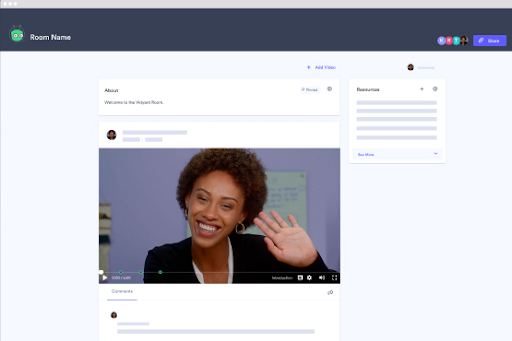 Easy Deal Collaboration
Vidyard Rooms bring stakeholders together in a central space to collaborate, share resources, and accelerate deals.
Consolidate videos, deal documents, and more so stakeholders stay informed.
Comment on videos and tag other stakeholders so they can quickly engage and keep the conversation going.
Get notifications on Room visits, video views, and comments to stay on top of next steps and uncover new stakeholders.
Learn More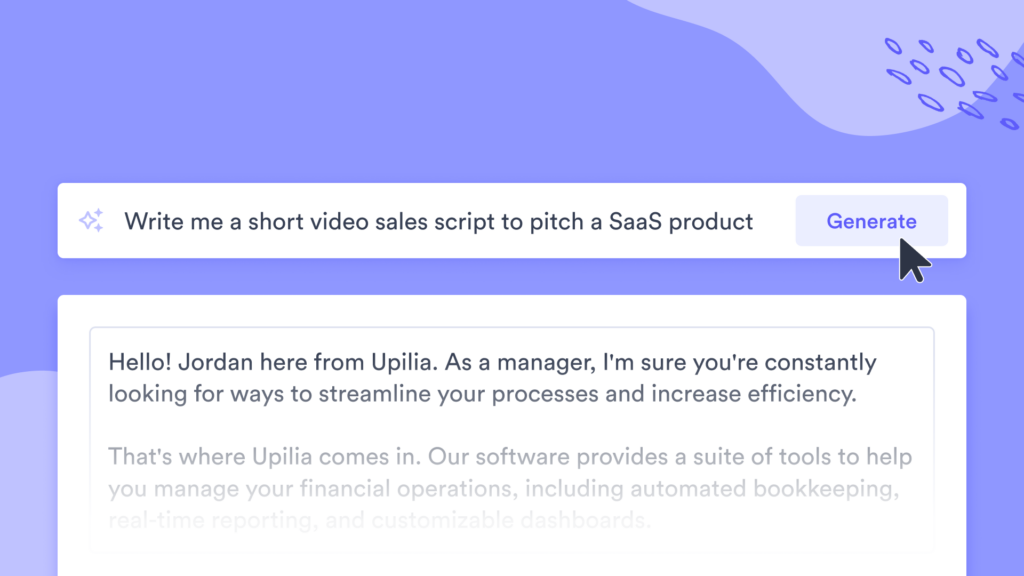 Get Some "AI"ssistance
Not sure what to say in your videos? Let AI inspire you and take away the guesswork.
Coming soon, you'll be able to click on the Vidyard browser extension, then open Speaker Notes to access the AI script generator.
Enter a prompt, and AI will generate a sales script for you.
Record a sales video using your script. Share it with your contact to make an impression and get them engaged!
Learn More
Integrate Vidyard Wherever You're Selling
Vidyard's already integrated with the tools you use every day, like email, LinkedIn, and Salesforce. This year, we added new integrations into two of the most popular sales tools.
Track prospect activity and video engagement right inside Salesloft. Video view notifications are now sent directly to the activity and live feed. Identify hot leads and perfectly time your outreach.
Gong: Track which contacts are watching videos, what they're watching, and for how long—right inside Gong. Get more insight into how in-flight deals are progressing.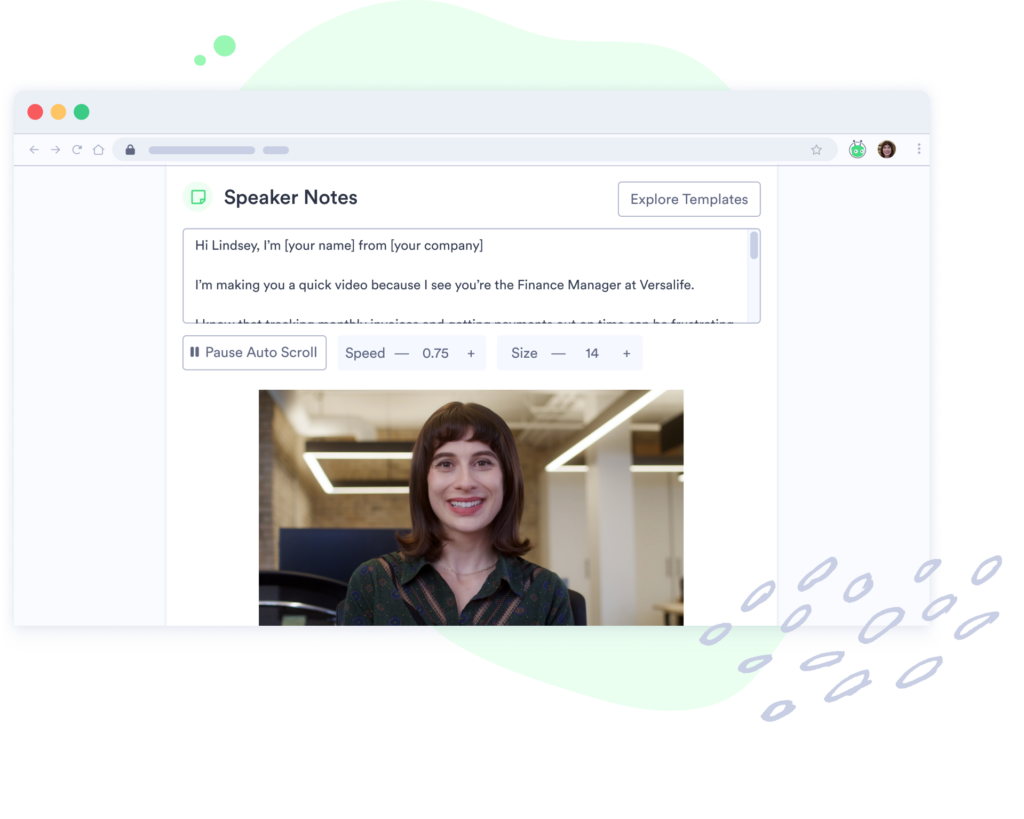 Record with Confidence
These improvements take the guesswork out of how to look more professional on camera.
Stay on script and set your perfect pace with auto-scroll on speaker notes.
Use built-in templates for talk track guidance and inspiration.
Remove anything you don't like with a quick, easy trimming tool.