Business Video Hosting Made Simple
Upload, manage, and track all your videos from one central platform. From marketing to sales and beyond, Vidyard Hosting makes it easy to leverage the power of video across your business, backed by powerful analytics and some of the most robust integrations on the market.
Sign Up for Free
Get a Demo
or Watch a Demo
Vidyard is Trusted by Thousands of Businesses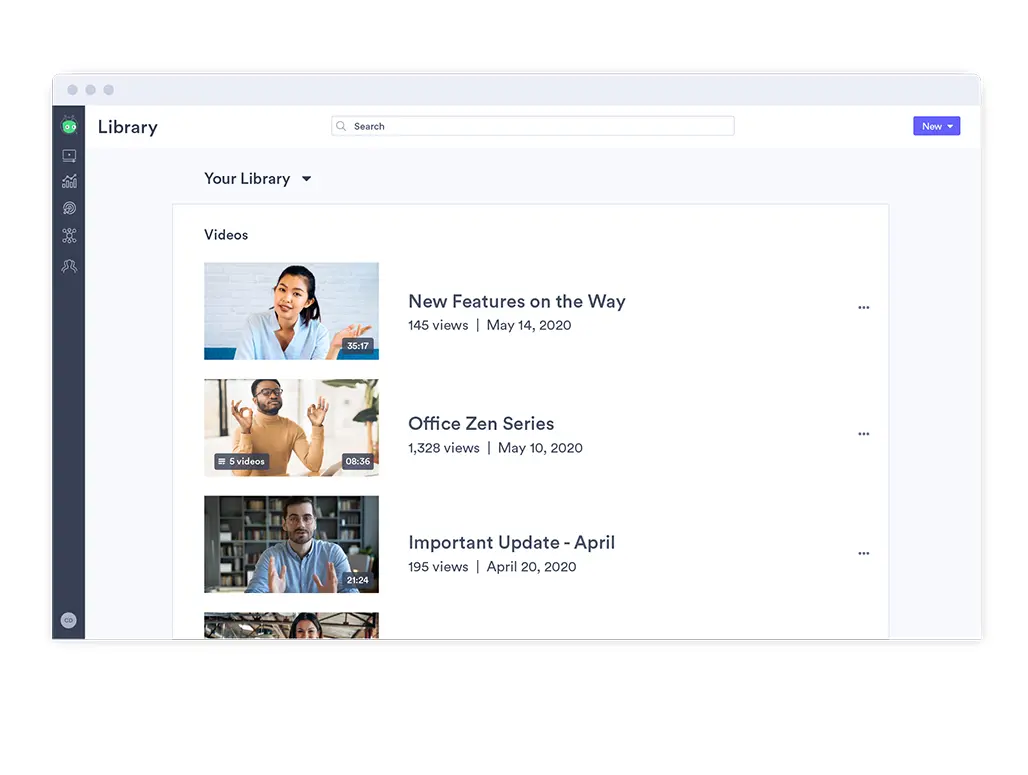 Hosting That Scales With Your Growing Video Library
Upload, organize, and publish videos for your entire business. Vidyard Hosting makes it easy to manage a growing library of product demos, brand videos, customer stories, sales videos, and more—all from one place.
Keep your content organized with custom folders and permissions across teams.
Choose whether to password-protect your videos so only the right people can watch, or publish them to the world.
Share videos whenever your customers are—email, social media, your website, or anywhere else.
A Video Player Built for Business
Create an ad-free viewer experience that showcases your content and your business. Vidyard Hosting lets you customize the playback experience to strategically drive discovery, engagement, and intent with your viewers.
Add custom thumbnails, chapters, in-video actions, and more to engage viewers.
Automatically optimize your videos for fast playback in up to 4K by anyone, anywhere, on any device.
Use automatic SEO and captioning to help more viewers discover your content.
Video Analytics That Matter
No matter where you share your hosted videos, Vidyard's video analytics go beyond view counts to show you how your content yields tangible business results.
Check individual video analytics for real-time insight into who's watching your videos, when, and for how long.
See aggregate analytics in a dashboard that gives strategic insight into video performance metrics and trends.
Measure the impact of video on leads, pipeline, and revenue with some of the most robust CRM and MAP integrations on the market.
Vidyard Hosting for Your Business
Easily manage and publish your growing library of video content from one powerful platform.
Brand and culture videos
Product demos and explainers
Social media campaigns
Internal training content
Customer testimonials
On-demand webinars
Learn How Video Works for your Business