Vidyard for Marketing
Your New Favorite Video Marketing Platform
Understanding your marketing videos' performance can be like looking for a needle in a haystack. Vidyard's online video marketing platform is a magnet for your needle. Host all your videos, measure their impact, and integrate them into your email, content, and digital marketing strategies.
Sign Up for Free
Get a Demo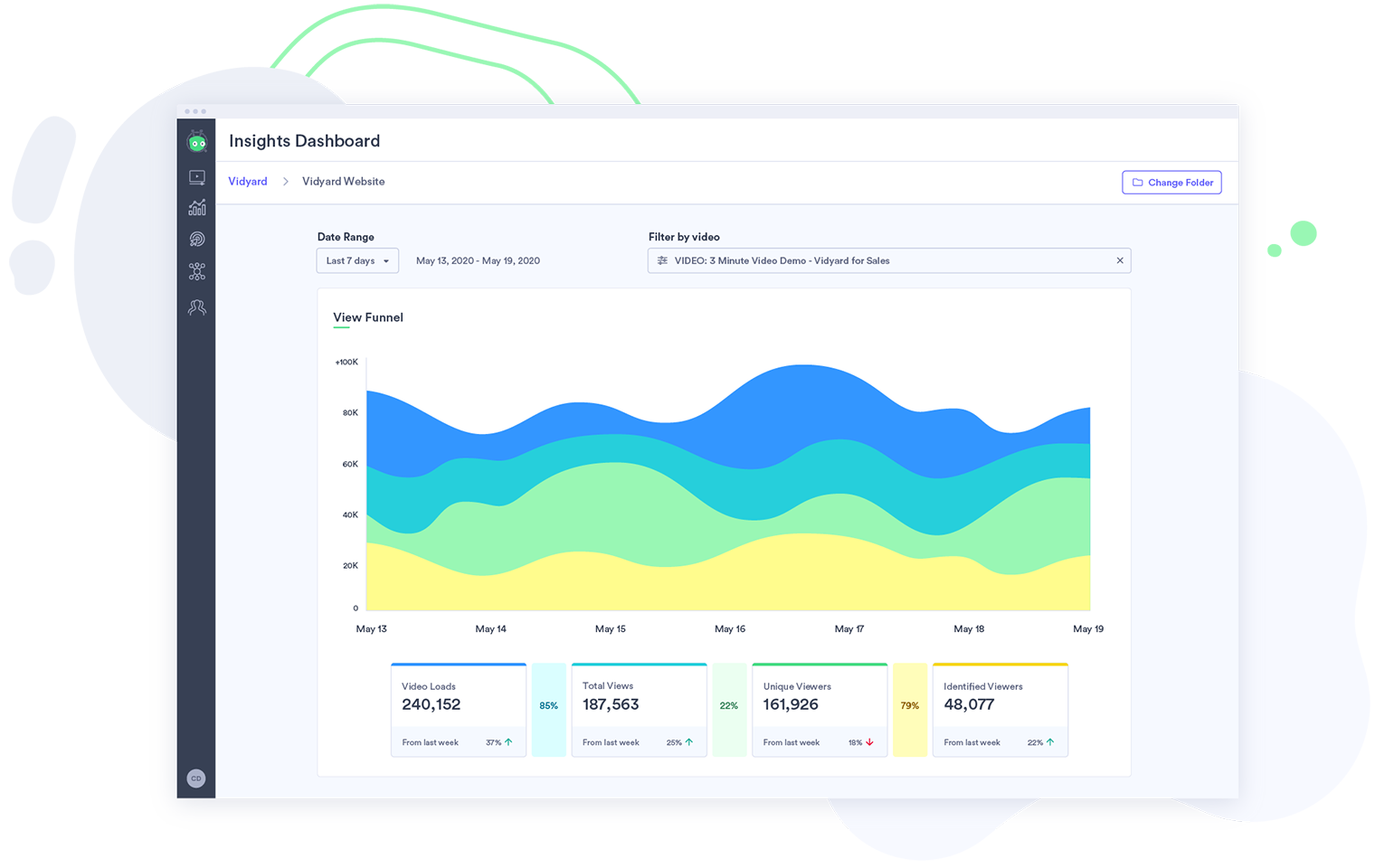 Generate Demand with Video
Upload or create marketing videos and embed them into email campaigns, landing pages, and blog posts to generate and engage more sales-ready leads.
Turn Viewers into Customers
Use interactive video elements and in-video forms to boost viewer engagement, accelerate the buyer journey, and convert viewers into pipeline.
Easy Video Creation for Everyone
Record your screen, webcam, or both. From product demos to customer testimonials to live streamed Q&As, anyone can create their own videos in just a few clicks.
Understand and Optimize Video Performance
Use video analytics to measure how each video impacts revenue and how they perform across your website, email marketing, YouTube, and more–all from one central dashboard.
Loved by Hundreds of Marketers
What our customers are saying on
The integrations, the player features, the customer service are all unparalleled. What I like most is the types of data that can be extracted from their platform and how it interacts with other CRM systems. It's the first, and most user friendly, video hosting platform that has been able to draw a straight line from video to revenue.
Justin P.
Creating Video Cultures at B2B Companies, Storyboard Media
Read full review
Vidyard is by far and away the best vendor I have ever hired. They make products that are fantastic and, quite honestly, create products I don't even know I need yet. I would highly recommend them to ANY digital marketing team and if you tracking views on YouTube, you are losing prospects and leads!
Read all reviews
See Vidyard's Video Platform
Submit your info and we will be in touch to book your live 30-min demo.
Schedule your demo now
Pick a time for your 30-min demo.
Get a Demo