Showcase Your Best Videos in One Place
Give your video content a home. With Vidyard Hubs, you can curate your video library on a single webpage. Prospects, customers, or employees can binge your content all in one place—in a way that eliminates outside distractions, reflects your branding, and keeps viewers coming back for more.
Get a Demo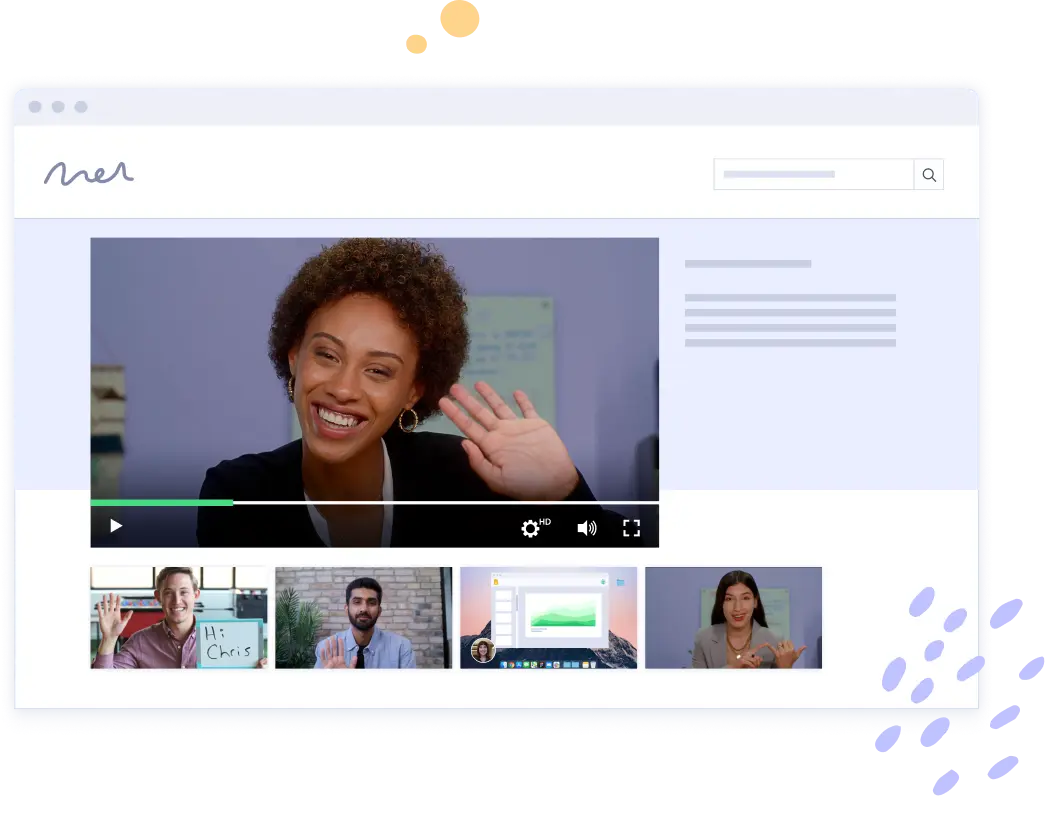 Vidyard Has Changed the Way These Companies Work
Ad-Free, On-Brand Viewing
Give your viewers one central place to watch your videos without losing them to ads, distractions, or off-brand content.
Easily set the layout, style, and branding for your Hub, with no web expertise necessary.
Or dive into full CSS/HTML customization to seamlessly match your Hub's branding to the rest of your website.
Share It Out (or Lock It Down)
Reach the right audience the right way. Choose whether to show your content to the whole world—or restrict it to a limited audience.
Help more people discover your content with automatic search engine indexing.
Or add password protection to create internal-only Hubs for employees, customers, or partners.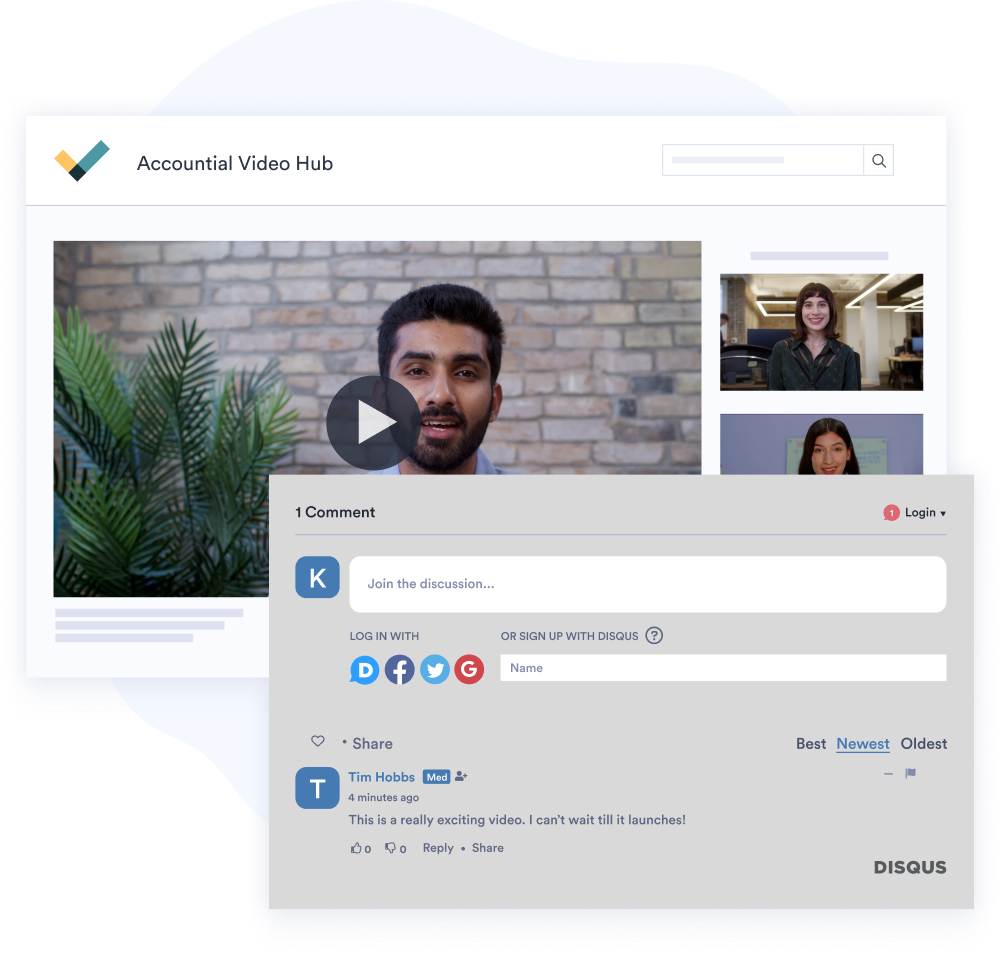 Engagement Beyond Views
Engagement goes way beyond just view counts. Add third-party integrations to your Hubs to enable commenting, chat, and deeper video analytics.
Send viewer data to your marketing automation or analytics platforms.
Embed a chat widget or enable commenting on videos to foster discussion.
Vidyard Hubs for Your Business
Easily publish your growing library of video content to the people who need to see it.
Marketing content for new leads
Onboarding portal for customers
Customer case studies for prospects
Internal library for employees
Enablement content for sales
Training content for partners
Learn How Video Works for Your Business