December 13, 2018
21 ways to make your sales videos more exciting (with examples)
The late, great Walter Cronkite was arguably the world's most famous newscaster. But, if the greatest generation will forgive us, he was also a bit of talking head. Mr. Cronkite could afford to be – in the 1960s, video was new and a person could entertain viewers just by talking at the camera.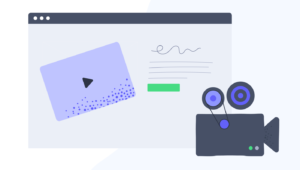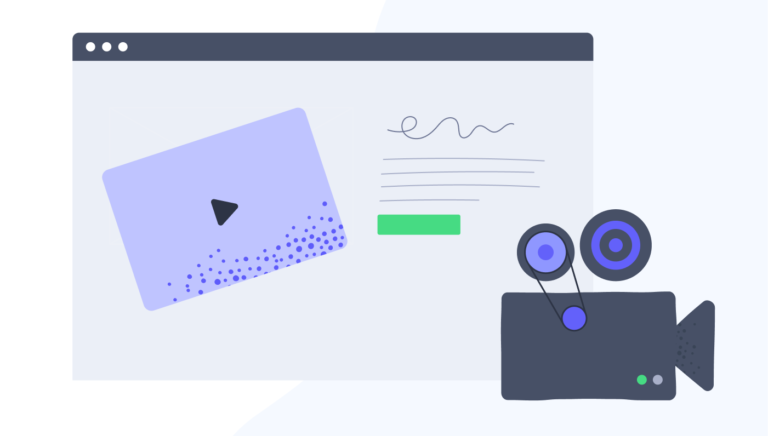 Master Video for Sales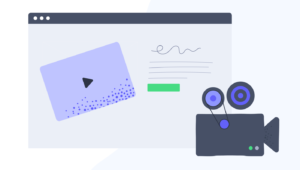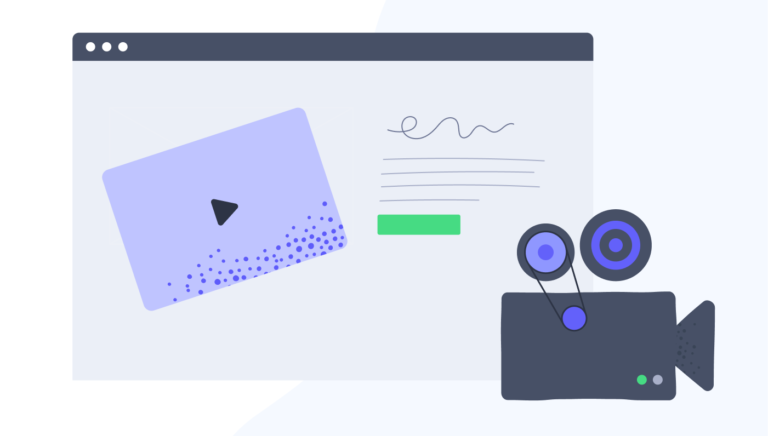 In just 20 minutes, you can gain the fundamentals to effectively sell using video
Sign up Free
Today, not so much. Audiences have more sophisticated tastes and expectations. They're bombarded with a never-ending cannonade of exciting graphics and salespeople need more than a mustachioed face to break through.
Here are 21 ideas for earning attention – many of them tried and tested by today's top reps.
Personalize your videos
Adding your customer's name to videos can increase views by 3x, and personalization isn't just for marketers–Vidyard Chrome extension sales users can now do it too. Insert prospects' names, titles, and companies on the fly. (Hello sales automation!)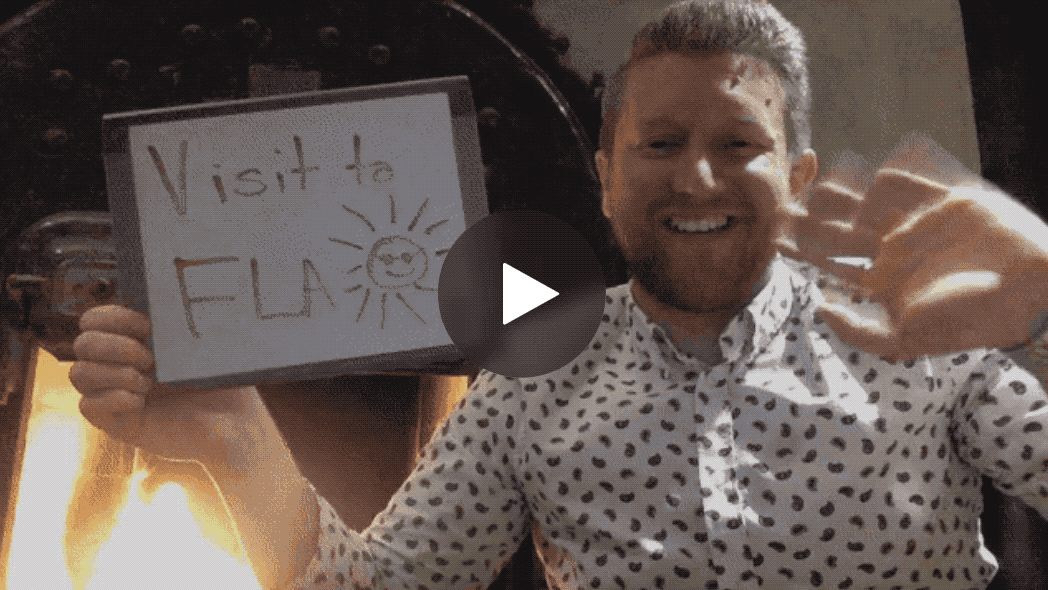 The walkie talkie
Don't have any Instagrammable neon quotes or walls of plants around your office to wow viewers? No problem. Use your smartphone to take the video and walk about the office, the park, or a conference – wherever the backdrops are interesting.
Use a filter
Filters – they're simple, fun, and communicate volumes. Brock Arbo of League uses location filters to grab prospects' attention and drive home the fact that he's in their neighbourhood.
Visit your prospect's store
Sales reps at the customer engagement software firm Listen360 like to capture "on the street" videos showcasing them interacting with their prospects' stores. According to the team, these videos earned a 100 percent watch rate and a 50 percent response rate from accounts they had been trying to crack for two years.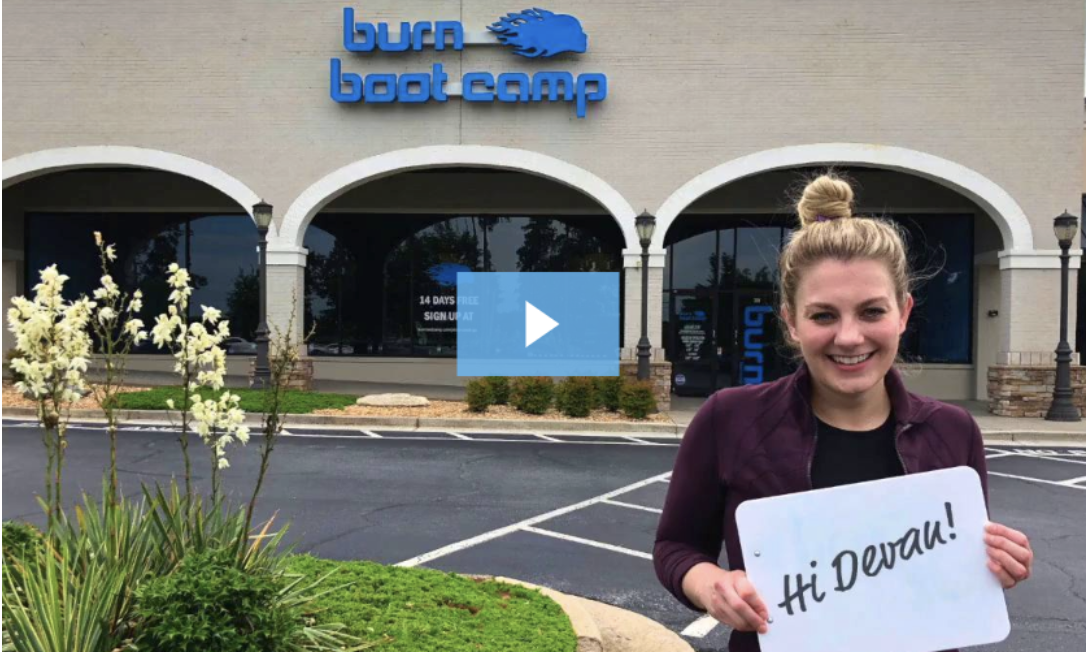 Use your videos to teach
The team at Imagine BD, and IT consultancy sends sales videos to educate rather than pitch. It's a content-marketing meets challenger-sale strategy that helps them stand out. They credit their educational videos with increasing their win-rate 20 percent and helping reps spend 90 percent less time on bad opportunities.
Add music
Leaders at the video marketing agency Storyboard Media like to add a rare touch of music, not to mention interesting backdrops, that give their videos an enchanting quality.
Use a whiteboard to diagram
Coloured chalk works great too. Use it to explain unexplainable things. Like telecom, or the internet.
Use a selfie plus screen capture
The Vidyard Chrome extension lets sales reps record a selfie and screen capture so they get face time while walking through pitch decks, contracts, or the prospect's website. In the video below, Brock Arbo of League walks through his company's app.
Interview a subject matter expert
Offer prospects some real value by having an expert, either on your team or in your industry, lay down some knowledge. Interview customers, leaders on your product team, a cheerful support rep, or, if it's a must-win account, your CEO.
Build your brand
Jon Levesque, Enterprise Account Executive at the cloud application firm Datadog, has built a reputation as a thought leader byposting his educational videos on LinkedIn. With his sales videos circulating as content, prospects find him.
Use props
Take a page out of Wile E. Coyote's book and fill one of your conference rooms with props. They can range from inane – oversized plush animals – to useful – laser pointers and handheld whiteboards – to jokes. Paste-on Walter Cronkite mustachios, anyone?
Brock Arbo of League, again, crushing it:
Perform
We've got a prediction: Theatre arts degrees are going to be in high demand soon because today's top-selling reps are all performers. Take LeadIQ's Jeremy Leveille, who recorded 24 custom songs and raps for target accounts and netted 23 responses and 17 qualified opportunities. Or Kate Turchin from Kate Turchin from Evident.io, who turned to her guitar and lovely voice and embedded this video in the follow-up email.GPS Insight's Lance Holt, who made this wonderful thing.
Parody something
Keeping on the theatre theme, record a parody. Just look at how Danby Appliances rebooted the movieAnchorman or how Listen360 co-optedThe Fresh Prince of Bel Air theme song. You can always record most of the video, then keep the set props around so you can re-record segments to personalize them to new prospects.
Create a whole video hub
Charity Dynamics likes to send a whole digital gift basket of videos using Vidyard's Video Hubs. Sales reps there record a personal video that includes a CTA leading back to the hub where viewers can get lost in Charity Dynamics' own personalized, YouTube-like experience.
Enlist a cameraman or woman
Moving video replete with zooms and panning shots are much more exciting than one speaker staring at a fixed camera. Pick a buddy and film each other's videos.
The Magic of Post-Production
Taking the time to edit your video, even in a simple program like iMovie, can significantly add to the quality your video. You can even make a mini-movie like this one that LeadIQ made to get people to fill out a form at the end of their video. Extra takes take extra time, but if you're targeting high-value accounts, it's a noteworthy edge.
Show off some personality
Ryan O'Hara, VP of Marketing at LeadIQ, has cultivated an online video personality that makes him extra recognizable to prospects. Similarly, Suzi Linder has adazzling onscreen presence thanks to her background in theatre. (Seriously. We're not kidding about the theatre thing.)
Record your videos in blitzes
Do you stretch before exercise? Right. Take a few video warmup outtakes and once you're ready, record videos for several prospects all in one sitting with what Khadijah Plummer calls avideo Blitz. "If you're not enthused," says Khadijah, "they're not going to care about what you have to say – and they certainly won't watch your entire video."
Nail the basics
Dress well, record in good lighting, have interesting things to say, and always end with an ask.
Share your sense of humour
Jeff Howell, Director of Growth at the home care software AyalaCare, likes to end his videos with celebrity endorsements that arepoorly-faked by design. Just make sure it's friendly, relatable humour, and doesn't touch on the fatal four – politics, religion, pay, and criticism.
Narrate your own video
Again, it takes a little post-production work, but if you're working off a limited list of accounts, the additional investment can push your video across the threshold of must-watch worthiness. Jeff Howell of AyalaCare narrates some of his videos, and they sometimes go "viral" within prospects' companies, reaching the CEO and earning more than 75 views.
Have more ideas? We'll bet you do. Tweet us @vidyard and show us what you've got!
Put Your Videos to Work
Create, host, manage, and share your videos.
Sign Up Free