March 7, 2017
Vidyard Adds LinkedIn CMO Shannon Stubo to Board of Directors
Shannon Stubo brings more than two decades of Silicon Valley marketing and communications expertise to Vidyard's Board of Directors.
KITCHENER, Canada (March 7, 2017) – Vidyard, the leading video platform for business, announces Shannon Stubo, has joined Vidyard's board of directors. Shannon, LinkedIn's CMO and SVP of corporate communications, will help guide Vidyard's rapid growth as the company drives the digital transformation of organizations, including marketing and sales teams, communicating through the use of online video.
Over the last twenty years, Shannon has worked at five of the world's leading technology companies: Intuit, Yahoo!, eBay, OpenTable, and LinkedIn where she helped to build new markets and develop category leadership on a global scale. Her expertise will be especially valuable as Vidyard expands operations around the world and builds out its global partner ecosystem to support its growing enterprise customer-base. Global leaders, including Microsoft, McKesson, Lenovo, Cision, Citibank, MongoDB and Sharp, today choose Vidyard as their leading video platform to support sales, marketing, customer service, and internal communications strategies.
"Shannon and I share such similar visions and values, so I know her guidance will be especially valuable to our marketing, communications, sales and product teams as we continue to build the best customer experience possible," says Michael Litt, CEO at Vidyard. "She'll be key in helping us effectively scale our global team, lead the market with cutting-edge products, and ultimately help our customers succeed through the strategic use of online video."
"Marketing and communications strategies are converging, making the art of storytelling for companies more important than ever, and video is at the center of that transformation," said Shannon. "But this is only one of the reasons why I wanted to get involved with Vidyard. Not only are they at the forefront of this shift, but Michael stood out to me as someone who puts a premium on culture and values, which we also do at LinkedIn."
Today, Shannon leads the global marketing and corporate communications teams at LinkedIn, the world's largest professional network on the Internet. She joined LinkedIn in 2010 as its first VP of corporate communications. In 2015, she was promoted to CMO and SVP of corporate communications, reporting directly into LinkedIn CEO Jeff Weiner.
Prior to LinkedIn, Shannon held a leadership role at OpenTable, the world's leading provider of online restaurant reservations where she oversaw the company's global communications strategies. At eBay, Shannon was VP, corporate communications, where she oversaw eBay's global communications strategy, provided executive counsel, and advised the executive team, country managers and other department heads on communications strategies, messaging, and issues management. She also worked closely with the CFO and investor relations team on key financial announcements and events.
As a top global communications executive, Shannon has been recognized on PRWeek's Power List, The Holmes Report's Influence 100 and Business Insider's THE PR 50: The Best Communications Pros In Technology for her roles in communications and marketing.
Recently, Vidyard was named a leader by The Forrester Wave™ Online Video Platforms For Sales And Marketing, Q4 2016, which analyzed the most significant providers in the space. The company also recently launched Vidyard GoVideo Enterprise, a business-class edition of Vidyard GoVideo, the free video-recording tool that makes it easy for organizations to embrace the power of video for personalized communications.
More Information:
About Vidyard
Vidyard is the video platform for business that helps organizations drive more revenue through the use of online video. Going beyond video hosting and management, Vidyard helps businesses drive greater engagement in their video content, track the viewing activities of each individual viewer, and turn those views into action. Global leaders such as Microsoft, Honeywell, McKesson, Lenovo, LinkedIn, Cision, Citibank, MongoDB and Sharp rely on Vidyard to power their video content strategies and turn viewers into customers.
Press Contact:
Sandy Pell, Sr. Manager, Corporate Communications, Vidyard
Headshot: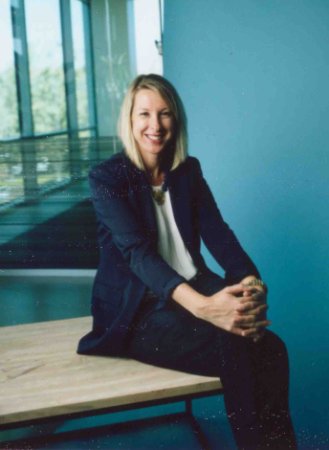 Vidyard adds LinkedIn CMO, Shannon Stubo, to board of directors. Shannon brings more than two decades of Silicon Valley marketing and communications expertise.