October 26, 2016
Hauntingly Good Halloween Video Ideas!
It's time to 'scare' up some engagement this Halloween!
Halloween is coming quickly, and this creepy/crazy/awesome holiday is a perfect opportunity to have some fun entertaining your leads and customers. It goes without saying that if they're entertained, they're more likely to remember you and engage with your brand. That win is better (okay, almost better) than free candy.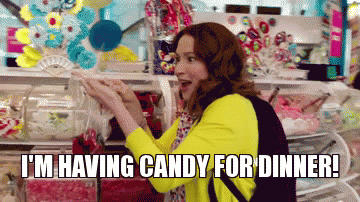 Here are some ideas for a memorable Halloween video:
Personalized Halloween Video
You know what kind of video viewers eat up faster than a bowl of candy? A personalized experience. Our Stanger Views video series for Halloween featured a personalized element in the second video, showing not only their email but a photo. It was a nice, subtle nod to the viewer that kept them hooked until the final chapter. Check it out below.
So give your viewers what they're hungry for this Halloween: personalized video!
Choose your own spooky adventure
Go even further with your Halloween story by allowing your audience to interact with you and determine how the story progresses. How can you do that? Through multiple players and calls-to-action, like the examples below.
So how does choose your own adventure work? Well, the viewer watches your initial video, which contains unique annotations that arise during a key part of the video asking them to make a choice of what happens next. When an annotation is clicked it loads the next video in the story based on their selection.
You can actually build CYOA videos in Vidyard? For real! Check out a real-life example of this in our home page video!
Share a product or service message
Your Halloween video doesn't need to live outside your brand or relevant messaging, it can be a clever way to deliver a new product or feature.
No matter the industry, the Halloween video possibilities are as boundless as your imagination.
Check out content company Denizen showing off their creative chops with this adorable (er, terrifying) video of zombie hamsters coming back from the grave.
Or this spooky 360° "found footage" video from Boost Mobile that just so happens to have been found on a Samsung Galaxy S7 phone—one of the products they sell.
But sometimes it's fun to just…have fun!
Sometimes a special day calls for a light-hearted fun video that acts simply as (very) top-of-funnel, brand awareness content. Audiences love to get inside, behind-the-scenes looks into an organization; it humanizes a brand and can help your viewers relate to you. These types of videos are often shared as well, and while view counts don't always matter in the greater scheme of converting leads to customers, getting your name out there never hurts!
You can create a haunted video that doesn't necessarily include product messaging, like the one Vidyard released for Halloween a few years back:
Want to see how we created our Adams Family style Halloween video?
Check out this behind the scenes blog post!
Keep it even simpler, if you want. Film your Halloween office party, for example, or ask your staff to share their favorite scary movies.
Videos don't have to be a big production. After all, Jimmy Kimmel's audience videos weren't exactly Hollywood material, but they were a great success for the late night show!
What ideas are you excited to try for your Halloween video? Let us know!
Put Your Videos to Work Create, host, manage, and share your videos.
Sign Up Free