December 20, 2021
·
10 min read
4 Virtual Networking Tips for Salespeople
Vidyard's top SDRs share their virtual networking tips and their transition from in-person conferences to online events.
A few years ago, virtual networking wasn't even a concept, and now people are searching out virtual networking tips and applying them daily. The world of sales changed drastically in a matter of months, and our ways of interacting with customers and peers have also.
We all typically look forward to attending sales conferences, trade shows, and events in the sales industry. Historically, these events were often at large halls filled with other sales professionals looking to make their mark, network, and grow their businesses by making in-person connections.
Fast forward to the global pandemic hitting, and all sales events and conferences switched to virtual formats, and now they are often hybrid—with an option to attend either virtually or in person. Now, sales reps have been left to figure out how to translate the in-person repertoire they know and love to the virtual and hybrid realm.
At first glance, one would think that because of the landscape change to virtual events and conferences, there's no longer the opportunity to connect and network with potential customers since our physical booths, where that historically happened, are gone. Well, think again!
Connect, Convert, and Close More Deals
Easily record and share video messages.
Sign Up Free
Contents
The Shift to Virtual Events and Conferences
As conferences and networking events moved to the virtual world, attendees had to adapt quickly and get on board. In the past, sales teams would have a booth set up at events and have the chance to interact with the passing crowd, getting to know the people who came to their booth. Now virtual events and conferences mainly focus on keynote and series speakers and breakout or training opportunities. Some virtual event platforms let attendees communicate in chats, but each platform varies.
"The biggest difference that people are struggling with (switching to virtual networking events), especially for booth exhibitors, is that missing factor of being able to pull people from the crowd and interact with them that way, or start organic conversations."

Courtney Christie

Vidyard

Former SDR
This change in the dynamic and form of conferences has had implications for event attendees who are there to prospect. Whether in-person or virtual, prospecting is hard. A whopping 40% of sales reps say that prospecting is the most challenging part of the sales process. But fear not, because we've found through experience that many virtual event platforms have thought of this and have built-in some great avenues for sales reps to communicate with potential prospects.
Top Virtual Networking Tips for Salespeople
Virtual networking opportunities at industry events vary from platform to platform, so don't be afraid to get creative and take advantage of these opportunities when you can. When sales reps first start in the virtual realm, they often go at networking the same way they would have in the past—the sales team would book off time in their calendars for the events and then wait for people to come to their booth, similar to how it used to happen in person.
Virtual networking platforms still have "booths" where people can come to get in touch with you, but guarding the booth and making sure that you don't miss any opportunity to chat with someone is no longer the go-to plan.
Learning how to build bridges and connect with people across the platform is how you'll get the most out of your time at the virtual sales event or conference. With the help of Courtney and Gillian, we've rounded up these tips to help you succeed.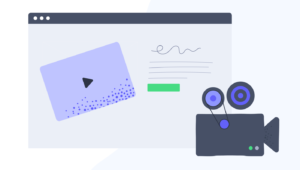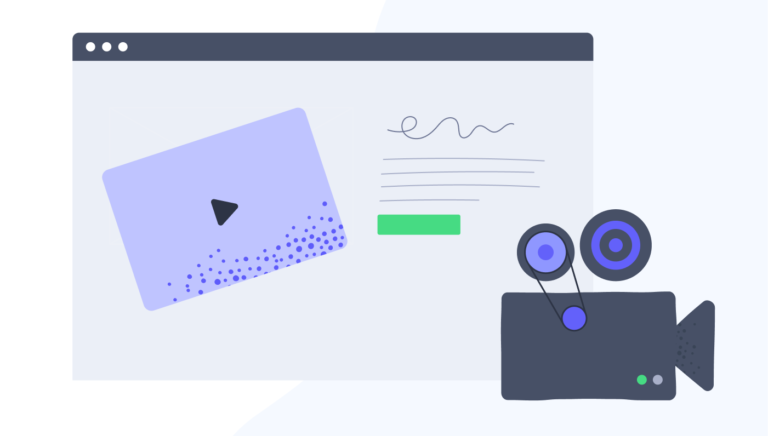 Master Video for Sales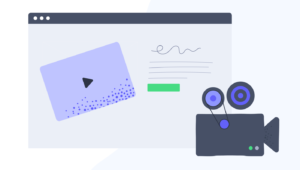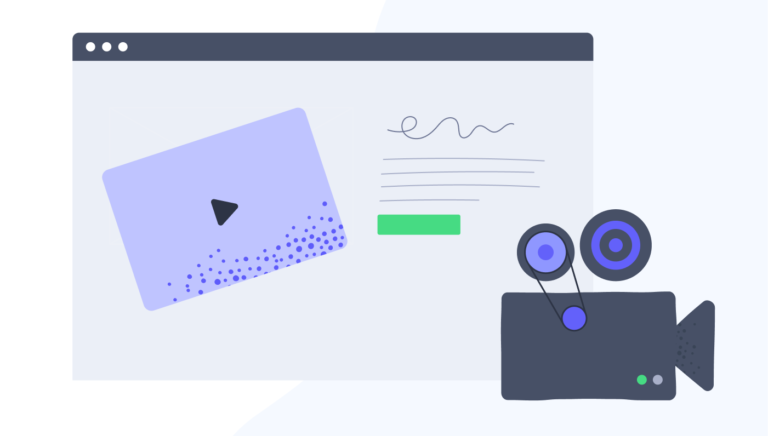 Learn the fundamentals behind effective

video selling

in our free 20-minute Video Selling Master Class.
Take the Class
Tip 1: Be a Part of the Event
Prioritize the traffic in your booth a little less, or designate a person to check in with the booth on a schedule, but for the most part, just actually be part of the event.
Go to speeches and panels because that's where most engagement happens. People are commenting in the side chats and asking questions. Engage in the community chats and take that opportunity to pop in and share your solution or strategy if people are asking questions. This is your opportunity to network in an organic way. Really take a look at what people are talking about, and if you genuinely feel you have a solution that could help them or a shared experience, then let them know.
If you see someone commenting in the community threads during a panel that you really connect with, reach out to them and start a conversation just as you would in person. Or, if you want to stay present at the event, take note of their name and reach out to them after the panel through the platform or LinkedIn after the event.
Be sure to look at people's bios at a virtual networking event and see if they're looking for something that aligns with what you have to offer. If they do, then
record and share a personal video
to say who you are and how you can help them with what they're looking to accomplish.
Tip 2: Commit Yourself 100%
At this point, we've all had our fair share of zoom calls, but don't treat a virtual sales event like a zoom call, where you can have your mic or video turned off. Commit yourself to engaging with the activities or panels going on. Have your video turned on when you can and talk to people in the community threads to make as many connections as possible. Your time is valuable, so treat it as such.
If using a platform like Acelleents, they will put you in random chats with people to network with. This could make some people nervous, but if you want to commit to the activity and have fun with it, prepare a few questions ahead of time to help get the conversation going. The beauty of virtual events is that no one knows what is on your desk.
Tip 3: Use Video As Much as Possible
You'll be prompted to set up a bio when attending a virtual event. The bio is where you can write where you're from, what you do, your interests, etc. But you often only get 300 characters, and that's not much room to write everything you want people to know about you. Consider recording a quick selfie-style introduction video and posting the video in your bio because then you can explain more in a short time.
Learn from the Pros
Here's an example video that Courtney made to post in her bio when attending a virtual conference. A helpful tool within
Vidyard
is the notes section, where you can write your speaking points down and easily see them when recording a video.
Video doesn't just work for your bio. Another useful way to use video is in the community threads channels. Record and share a quick video reply to capture people's attention and stand out in the sea of text-based threads.
Connect, Convert, and Close More Deals
Easily record and share video messages.
Sign Up Free
Remember to embrace your authentic self. Apply what you know about being in those in-person rooms and meetings. Bring your personality and what you have to the table. You don't have to lose that to be good at virtual networking through video. You just have to use it within this new virtual environment.
"If a picture is worth a thousand words, then a video is worth more characters than a text box. By putting a video in my bio, I'm really able to engage with prospects in a quality way. They get to know me similarly to how they're getting to know the keynote speakers. They can connect with me similarly through video, which helps Vidyard stand out."

Gillian Wyatt

Sales Professional
Tip 4: Communicate with Your Teammates
Make sure to stay in contact with your coworkers and have a game plan going into the virtual event. If there are multiple panels or speaker series going on at once, each sign up for one. If you see a community thread chat going on that your coworker might know more about, tag them in and get the ball rolling.
Since we're no longer doing these events in person, it's harder to know where your teammates are in the virtual event. Use video chat or have a side chat going on so you can keep tabs on each other.
"Lately, we use a lot more video communication with my team to make sure that we're giving the same information to prospects or qualifying leads similarly. I would say now that there's almost more communication between us since going virtual."

Gillian Wyatt

Sales Professional
Using Video to Follow-Up with a New Lead
If you're doing cold outreach, then email is always a smart way to start. It shows you've taken the initiative to find the prospect's contact information, and using email lets you keep track of everything in one place.
To ensure your email stands out from the crowd, record a personalized video to introduce yourself. Subject lines with the word "video" in them are more likely to get opened and to get a response.
"I always tell people that it shouldn't be about your video's production quality because video prospecting is more casual than a professional production. We're all working from home and adjusting, so it should be about that video's content."

Courtney Christie

Sales Professional
The Best Sales

Video Email

Tool
Record and send sales videos for free.
Add to Chrome
If you're wanting to connect with someone from a virtual networking event, it's good to see what contact information the person has listed in their bio. Often attendees will showcase their LinkedIn account, so you know they're looking to make connections and open to networking.
"If you're going to connect with prospects through LinkedIn, it's a great idea to have video content on your LinkedIn profile already. So if they're interested in you and what you're offering, they can quickly get a grasp of your content and what you have to offer with one click."

Gillian Wyatt

Sales Professional
A solid practice to get into is to make and post a video on LinkedIn every time you go to a virtual conference. Record a quick video letting people know that you'll be at the event, let them know what that conference is about and why you're looking to connect with people or what you have to offer. Then if people do come to your page, you've already opened the door to network and connect with them.
Learn from the Pros
Here's an example video that Gillian made to post on LinkedIn before attending a virtual conference. Notice that she introduced herself, talked about panels that Vidyard would be speaking at, how to connect with her on the platform and encouraged viewers to comment on the video if they were attending too.
If you see someone at a virtual conference that you would like to connect with, be thorough and reach out both through the platform itself and through LinkedIn.
"I think it's well worth it to send a message both through the virtual event platform AND LinkedIn. Not everyone is checking their messages while at the event. It's also important to share your LinkedIn URL both in your bio and in community chats on the platform, so that people can reach out and invite you to join their network as well."

Courtney Christie

Sales Professional
Parting Advice from Our Virtual Networking Experts
Courtney: I think just getting in the mentality that you'll be in a virtual event is key. I personally love the rush of conferences. By the end of a virtual event, if I'm not exhausted like I would be at an in-person event, I feel like I haven't done a good enough job. I go with the mentality of wanting to make an impression. I want you to know my face as well as my name. So that's where I've been finding the Vidyard video tool really handy. Any time you've gone to make a connection request, make a video introducing yourself instead of defaulting to a text-based message. When you're filming the video, treat it as if you're making that first impression at an in-person event and trying to call someone over to your booth. Ultimately, you want to reach out, say your name and give them a frame of reference because you're trying to understand what people are hoping to get out of the event and connect in a more organic way. Anytime during the event where there's a portion to talk in text, where someone can watch your response instead of reading about it, you should make a video.
Gillian: Be sure to put a video in your bio when attending a virtual event or conference. It's the first point of contact you have with people at these events, and if you're looking to connect with people at a virtual event, then you should also send them a personal video. It only takes you thirty seconds to introduce yourself and say where you're working, but it makes a lasting impression on them. If you're attending a virtual conference on a platform with community threads, remember that they're at a live event to watch people, they're not there to read a webinar. No one's going to read a huge ten-sentence paragraph about what you think about something, but they will definitely be pulled to watch a video. It makes you stand out, and it will definitely do the networking for you. Many people will reach out and say, "Hey, I really loved what you were saying," or " I want to learn more." where they might not have read the paragraph in the thread and made that connection.
This post was originally published on January 13, 2021. It was updated on December 20, 2021.