February 24, 2023
·
12 min read
Creating Videos for Sales Emails: How to Use Video to Book More Meetings and Sell Better
Sales videos are a powerful way to save time, build rapport, and accelerate deals. This step-by-step primer will equip you with everything you need to know to create your own sales video email.
Why is using video for sales emails a smarter way to engage prospects and advance deals?
Imagine you just bought a new dresser you need to assemble. Would you rather read a dense, 15-page instruction guide or watch a quick 90-second video clearly showing each step?
Many prefer video as a much easier format to consume information over text. Your prospects are no different. The inbox overwhelms us and can put us in a negative emotional state, and video email can help alleviate these negative feelings.
Video emails for sales allow your prospects to learn what your company has to offer quickly. Plus, a host of other benefits we'll explain below. Most reps who use video for sales agree that video email outperforms text by a wide margin.
Contents
What is Video for Sales Emails: A Better Way to Communicate with Prospects and Customers
Video for sales emails or video sales letters are when salespeople record messages to send to prospects to increase responses, book more meetings and accelerate deal cycles. You may also hear this process, and parts of this process, referred to as virtual selling or video prospecting.
If you're looking at how to send a short video by email—or LinkedIn, or another channel for that matter—it helps to use a sales video platform built for business. And a video sales email tool that allows you to one-click record and send via an email where it automatically inserts a thumbnail with a "play" button.
Otherwise, it's more work to email videos—you have to record, host, and organize videos on your own. Plus, there's no reliable way to track prospect engagement. It also appears less trustworthy to recipients—your prospects may think it's a malicious link and ignore it. Or worse, they may mark your email as spam and plummet your deliverability rates.
Sales videos have proven to be an extremely effective way to increase open and response rates and grab a coveted slice of your busy prospects' attention.
The 6 Benefits of Using Video for Sales Emails
1. Sales Videos Command Attention Because They're Unexpected
A splash of color and personality will be a breath of fresh air to your prospects in a sea of boring black-and-white text-based emails. That unexpectedness makes an impact as well. Most top-performing sales professionals agree that using video emails increases their response rates.
2. Your Friendly Human Face Will Help Build Authentic Relationships
It can be hard to convey personality over traditional emails, especially if creative writing isn't your forté. It's much easier to let your natural charisma shine through by recording a quick and casual sales video. It'll feel high-touch to your prospects, even though it doesn't take much time or effort to produce a video. It's memorable and stands out amongst other emails in an overcrowded inbox.
Memorability will become even more crucial in the world of virtual selling. "In a digital-first world where it's not always possible to meet prospects face-to-face, video is becoming an increasingly important way for sales professionals to build authentic relationships," says Kirsten Sears, Director of Strategic Sales at ON24.
3. Using Video in Sales Emails is More Convincing than Traditional Cold Calling Alone
Marketers have long known that video email marketing far outperforms other formats. Sales teams would be wise to use a similar approach instead of tired old sales tactics. Think about it: Cold calling only offers audio. Traditional cold emails only offer text. However, a video sales email offers both, plus moving pictures. Video is more immersive, engages more senses, and is a far more effective way to teach multiple types of learners about your products and services. Using video emails to complement your omnichannel outreach will give you the boost you need to get noticed.
4. Video Makes it Easier for Your Prospect to Consume Information
It's far easier for prospects to watch a video than wade through densely written information. This is a major reason why you'd be hard-pressed to find a corporate website without a product explainer video on its homepage. A sales video email allows you to share your personalized pitch in a fun and easy format to engage with—and lets your prospect retain more of your message.
5. You Have More Tools at Your Disposal to Make a Winning First Impression
You only have one shot at a first impression, and you hardly want that impression to be a "boring wall of text." "Leveraging video means you can harness the power of non-verbal cues to yield a better first impression," says Olivia Bodnar, Major Account Executive At Snowflake Computing. "The brain is a curious and powerful thing, and science has demonstrated over and over that our perception of someone's trustworthiness, power, and likeability often forms in just seconds. Small non-verbal cues, like smiling, leaning in, and eye contact, can improve your first impression significantly."
6. Improve Your Sales Videos Over Time with Data
A sales video platform allows you to see if your prospect watched the whole two-minute video on the edge of their seat or if they bounced after two seconds of watching. This valuable information helps you refine your video sales pitch over time when you see trends emerge of what works with prospects. For example, you may find that holding a whiteboard with your prospect's name on it increases meeting bookings by 50 percent. Then you know to include it in your sales emails, and you can share this best practice with your entire team to help them meet their quotas.
What Are the Best Practices for Creating Video Sales Letters?
A video sales email, also known as a video sales letter, is a wonderful opportunity to have fun while delivering an extremely effective message to your prospects. Here are our top tips for making your video sales letter a smashing success.
Craft a Compelling Subject Line
Indicating your sales email containing a video in the subject line can boost open rates. Many reps like to put "[VIDEO]" right at the beginning of the subject line, then follow it with a short value prop or hook.
If your prospect was a referral, it's a great idea to put the name of your mutual contact in the subject line, for example, "[VIDEO] Mandy said we should chat!"
Keep It Short and Sweet
The average person receives 121 work emails every day. Your prospects hardly want another, much less one that contains a War and Peace-length essay on your product offerings, no matter how interested they may be. Keep it succinct and punchy for your best chance at a reply. As a rule of thumb, keep prospecting videos under two minutes.
Build Credibility with Social Proof
82% of Americans say they seek recommendations from friends and family before making a purchase. It's no different in B2B sales. People rely on the opinions of their trusted circle to make decisions. It can be highly persuasive if you can reference a company in your prospect's industry that's achieved massive success with your product.
For example, if you sell marketing software, you could say, "I'd love to show you a demo of the software that helped [company in your industry] raise their MQL conversion rate 67% in just six months."
Use Words and Video to Complement One Another
Your video sales letter has two components—an email and a video—and you want both elements to work together harmoniously to create one delightful and effective touchpoint. For example, you can use the email's subject line and opening sentence to create intrigue about what's in the video since curiosity is an extremely effective motivator. If you promise to answer a burning question you know your prospect cares about in the body copy, they'll be much more likely to click.
You can also reference things in the video related to the email text. For example, you can invite prospects to check out links or PDF assets you've included in the email or prompt them to reply to your email with any questions. You can also insert custom introductions to marketing videos or assets that draw out why they particularly would be interested in the content—it's a low effort but extremely high value for prospects who feel it was personalized for them.
Don't Be Afraid to Have Fun and Get Creative
Bringing your unique personality into this process is not only a lot of fun but a surefire way to ensure your email sales letter gets you noticed.
There are a ton of ways to get creative with your outreach. For example:
Write a short, fun message on a whiteboard with your prospect's name on it.
Bring in a prop like a funny hat, a sports jersey, a pet, or favorite food or drink.
Include their LinkedIn profile picture in your video in a creative way.
Always Guide Your Prospect to the Next Step in Their Buying Journey with a CTA
A video view is great, but a booked meeting is better. End your email with a call to action that's direct and specific. Whether the next step is asking for time to talk or pointing to another piece of content, never let your prospect hit a dead end in their journey without a clear next step.
Be specific for the best chance at success. For example, if you're trying to book a meeting, don't ask the person if next week works for them. Instead, say something like, "How does Friday at 4:00 PM sound?
Share Best Practices with the Rest of Your Team
Cracking the code on top-performing sales templates can take a fair amount of trial and error. After all, while certain best practices apply across the board, every company's audience is unique and will respond best to slightly different approaches. That's why we recommend fostering a culture of sharing best practices team-wide. For example, you may find that your prospects in one city are sports-obsessed and go crazy when you wear their team jersey. Or, you may find your developer persona segment always responds well to meme references.
Sales managers can also analyze top-performing videos across their teams to see which are most effective based on video analytics. For example, whose videos are watched the longest, and what can the rest of the team learn from top reps? What tactics do the top three performers all have in common? This intel can also lead to better sales coaching on topics like how to improve thumbnails, intro hooks, email text, or CTAs.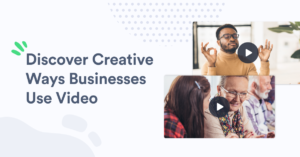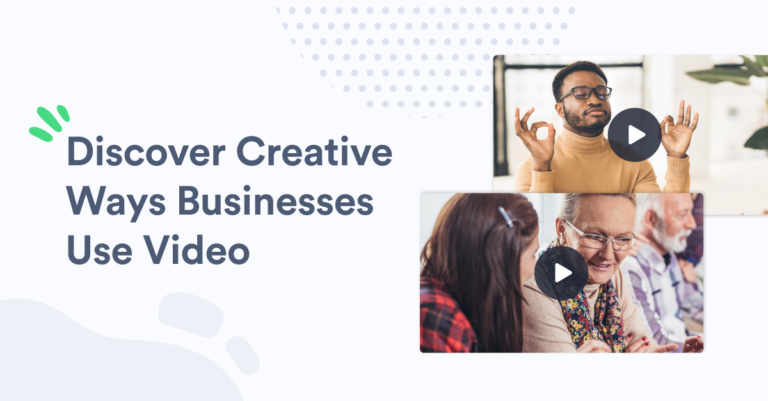 Best Video Templates for Sales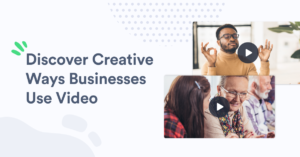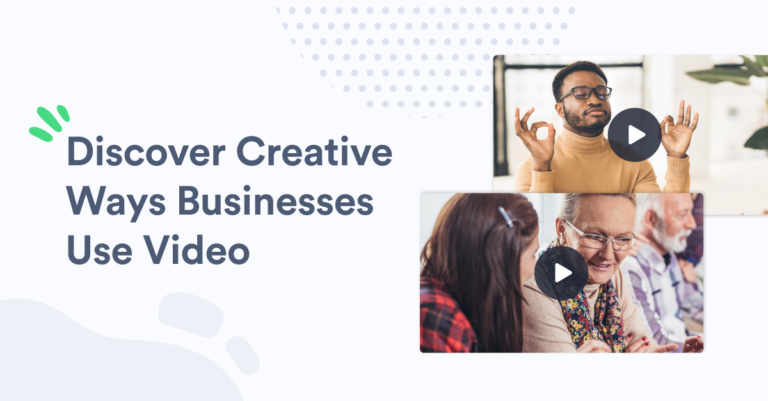 Explore outreach and deal acceleration video examples to help you connect with customers and prospects.
Get Inspired
Front-Load Key Information
You've only got a few seconds before your prospect decides to delete your email or see what the next few seconds offer. That's why Olivia of Snowflake advises sales reps to never bury the lede. "Your opening statement needs to be impactful," she says. "It should be about them (not you!), insight-packed, enough to build some curiosity and earn you those next few seconds. Open that video with a bang if you want any shot at getting someone to watch it!"
How to Write Perfect Sales Emails (Ft. Will Allred)
In this episode of Explained In-Depth, Will Allred from Lavender shows you how to write perfect sales emails that'll be sure to get a response.
Some of the Best Video Sales Letter Examples to Record Today
Do you need some inspiration before recording your own sales video email? Here's a collection of some fun and effective videos from the Vidyard community.
Example 1: Music to Your Prospects' Ears
How do you stay top of mind after a conference? In her sales follow-up email, Kate Turchin used her guitar and lovely voice in this embedded video.
Example 2: The "Let Me Buy You a Drank" Approach
Grabbing your prospects' attention before a big conference like INBOUND is difficult, but the team at Bizible used a fun, attention-grabbing video to invite prospects to grab a drink live at the event. In the video, they used actual beers as a prop to cheers and showed off their sparkling personalities to beckon prospects to share a bevvie. Soon, they were busy booking meetings.
Example 3: Puppy Eyes on the Prize
In addition to being your best friend, your pup might just be the secret weapon you need to close a deal. Amelia McColl from Rant & Rave showcased her pooch, got a quick response, and managed to land a new customer.
Example 4: Walk a Mile in Your Prospect's Shoes
Tyler Lessard, Vidyard's VP of Marketing, showed Videoify My Sales Pitch contestant Kyleigh Parks (an Account Executive at PowerReviews) how she could take her standard text-based outreach to a new level with the power of Video. In the sales video prospecting example, Tyler used a fun prop to help demonstrate how it could help Kyleigh be a "shoe-in" with her eCommerce prospect who sells footwear. Cold outreach videos require a hook. By talking about his love of ECCO shoes, Tyler demonstrated the power of customer advocacy first-hand to the prospect to help persuade her that a user-generated content campaign would be right for her.
How to Create Better Sales Video Emails: A 4-Point Sales Letter Template
Sending video emails can be incomparable at any stage in your sales cycle—from cold outreach videos to deal progression emails to congratulatory emails after pen signs paper.
Below you'll find a quick checklist of four key elements to make your sales video email successful.
1. A Personalized Hook in the Thumbnail
The video thumbnail is what will ultimately get your viewer to click play. Make it hard for them not to. Hold up a whiteboard with your prospect's name or their company's T-shirt or product to show that the video is custom-made for them.
2. Keep Your Video Intro Ultra-Brief
You'll want to include your name and why you're reaching out. Focus on what's in it for them and try to keep phrases like "I'd like" or "I'd love" to a minimum.
3. Incorporate Social Proof in Your Video Message
Capture their interest with a micro-story about how your company solved a similar problem for a similar company. Matching the story you share with their industry, company size, or use case is an excellent way to show you did your research.
4. Always Have a Call to Action
Guide your prospect toward the next step. This can be verbal or a CTA using a sales email tool. If you're not 100% positive which use case they'd benefit most from, you can qualify by saying something like, "Not entirely sure if this is the issue you're running into—we do lots of things—worth a quick chat at 2 PM next Tuesday?"
Note: If you're a total newbie to video, here's a quick primer on how to get comfortable on camera.
Video Sales Letter Script Template Example
Here's a sales email template you can use to develop the script for your very first cold calling video. Feel free to use this as a rough guide if you're stuck. But, if you feel comfortable launching into it without a script—go for it.
Hi [prospect name], I'm [your name] from [company]. I'm reaching out because [succinctly state that value proposition your product can offer.]
We help [SMBs/mid-market/enterprise companies] in [insert vertical like healthcare or fintech] improve their [success metrics you help boost like MQL conversion, revenue growth, time-to-value.]
We recently helped [name] from [company name ideally in the same space] go from [dismal baseline] to [amazing metric] in only [impressively minimal timeframe.]
I'd love to chat and tell you more [same name]'s story at 1 PM this Thursday. Does that work?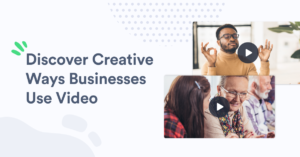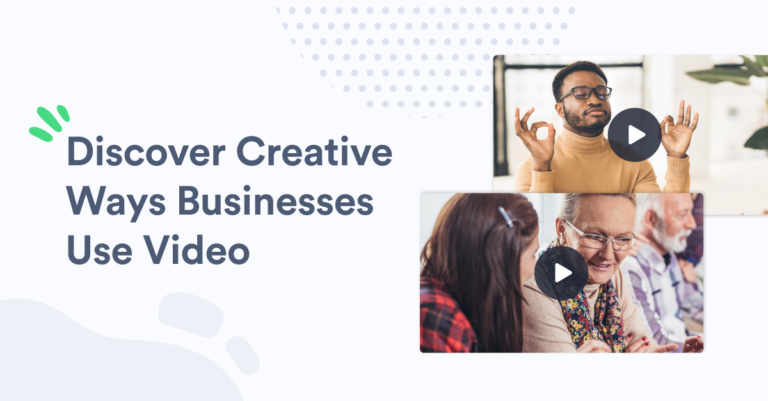 Best Video Templates for Sales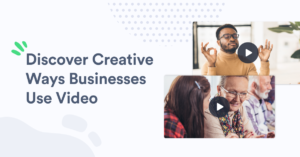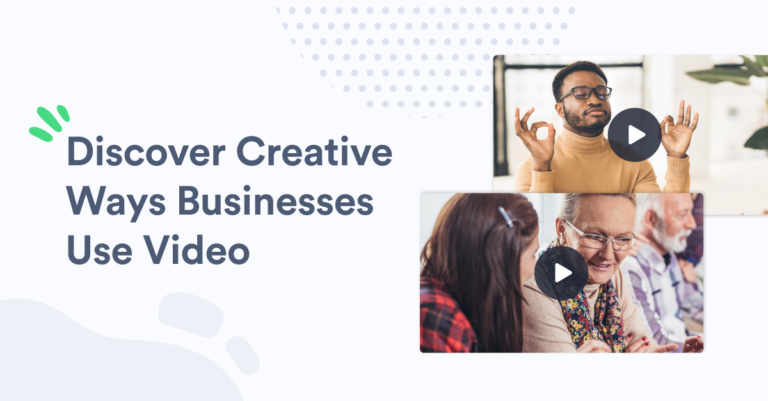 Explore outreach and deal acceleration video examples to help you connect with customers and prospects.
Get Inspired
This post was originally published on November 11, 2020. It was updated on February 24, 2023.