Easily Share Videos With Your Prospects, Customers, and Team
Get your videos in front of the right audience, wherever they are. Easily share your Vidyard recorded or uploaded videos with links for email or social, or embed them on your website, landing page, or blog.
Sign Up for Free
Get a Demo
or Watch a Demo
Vidyard is Trusted by Thousands of Businesses
Wherever You Communicate, Easily Share Video Content To Get the Message Across
Vidyard's video sharing features help you easily share your content through email, social media, on your website, or wherever your customers are.
Send a link to your video via email, social, or however else you communicate—no downloads or attachments necessary.
Use simple embed codes to insert videos for inline playback on your website, blog, landing pages, and more.
Easily share videos to Facebook, Twitter, and LinkedIn with just a couple of clicks. Engage your followers or grow your audience with video.
Right Message, Right Place, Right Time
Engage your audience with video content in the places they already browse, message, click, and collaborate in.
Stand out from the competition by using creative, custom-recorded video content in your sales and marketing email campaigns.
Track video view data on all your shared videos to understand how your audience is engaging with your campaign content across the web.
Boost engagement with prospects, customers, and employees by reaching your audience through the channels they use every day.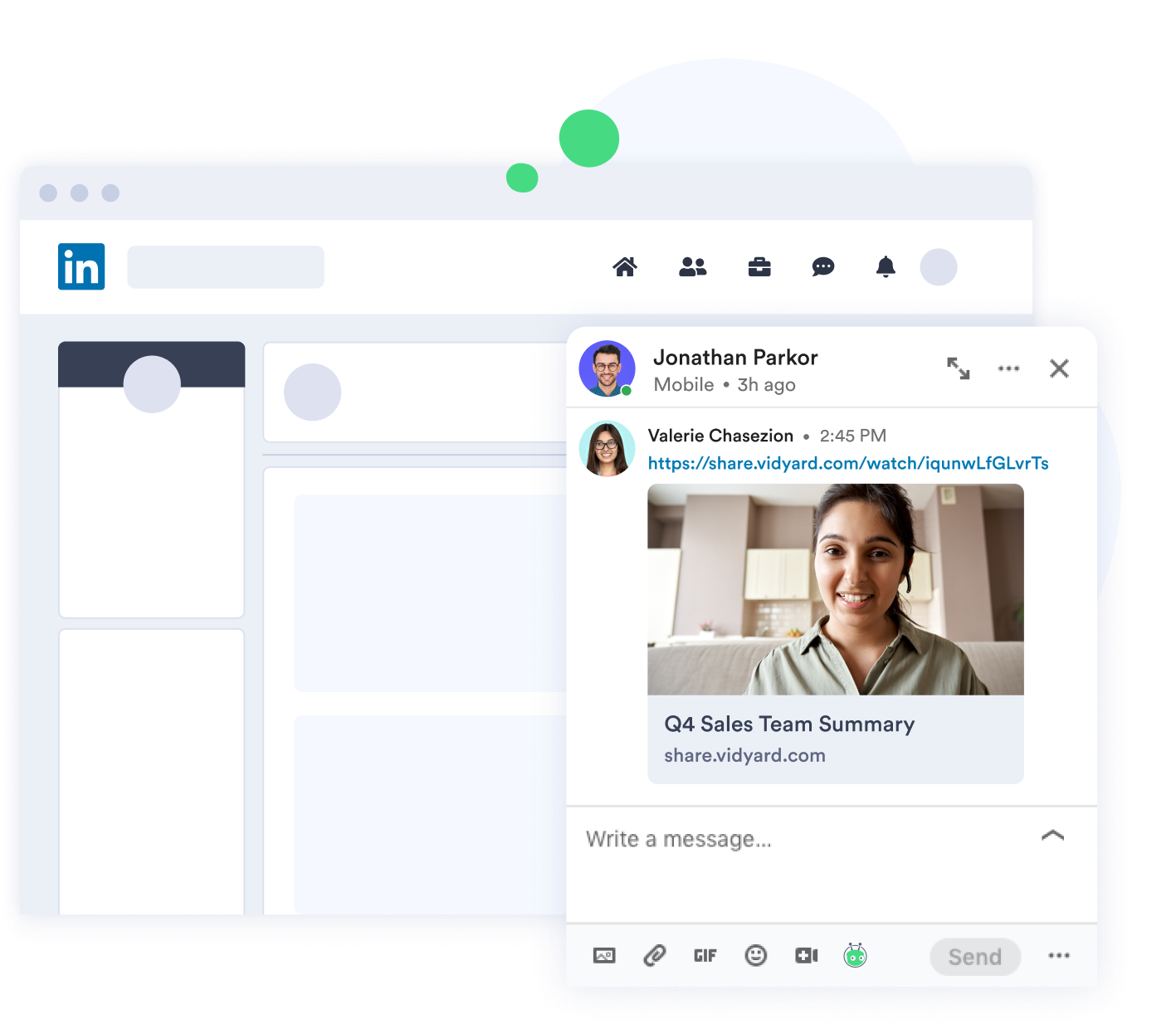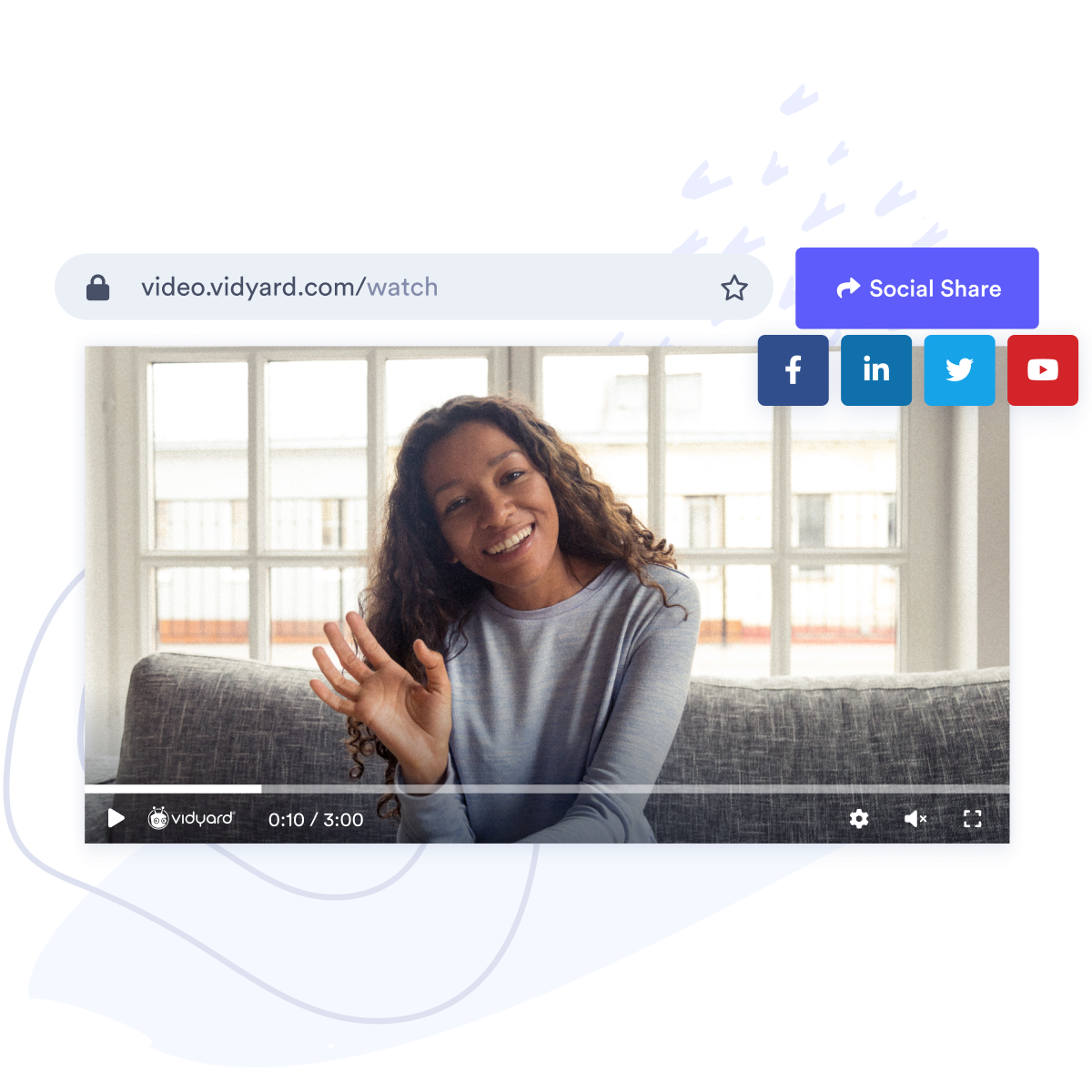 Effortless Video Sharing Across Your Channels
Share your videos to create connections with your prospects, customers, and team. Vidyard's video sharing features make it easy to engage your audience, whoever and wherever they are.
Upload pre-recorded business videos to share updates, demos, and support videos on social media, your website, or in personalized support threads.
Vidyard integrates with your team's marketing, sales, and collaboration platforms for seamless sharing.
Use Video Hubs to curate your videos in one centralized place. Secure them for internal-only access or publish them to the world.
More Than Just Video Sharing
Our video platform helps companies across the globe, from small businesses to Fortune 500 enterprises. Going beyond just video sharing, we've got all the business-level features you need for your video strategy.
Video Hubs
Centralized video hub for all your videos
Optimization
Automatic SEO and transcripts
Controls
Advanced user permissions
And more features
Learn How Video Works for your Business