December 26, 2022
·
15 min read
The Top Sales Podcasts, Blogs, and More to Follow in 2023
What's hot in the world of sales content? We've rounded up a list of some top sales podcasts (and more) that every sales rep should follow this year.
There's a whole world of great free sales content out there to help you do your job better. Like, a lot. So much so that it can be overwhelming, and as a busy sales professional, you probably don't have much extra time to keep on top of it all.
Are you looking for a good sales blog to scroll through while drinking your morning coffee? The best sales podcast to amp you up during your mid-day walk? Maybe you prefer a curated sales newsletter delivered to your inbox daily.
No matter how you consume your sales content, we've got a little something for everyone. This roundup article will look at some of the top sales podcasts, newsletters, YouTube channels, and blogs to educate, inspire, and hopefully entertain you along your journey.
Let's dive in, shall we?
Contents
1.7 Surf and Sales
2.1 Weekly Pitch
2.2 Sales Feed
2.3 Jill Konrath
2.5 SalesFolk
2.6 Commish
2.7 #SAMSALESMAIL
3.1 Sales Hacker
3.2 Sales Feed
3.5 Jeffrey Gitomer
3.6 Mike Weinberg
3.7 The Sales Hunter
3.8 Victor Antonio
3.9 Salesman.org
4.1 Sales Hacker
4.2 Sales Gravy
4.3 Gong Labs
4.4 SalesFolk
4.9 HubSpot Sales
4.10 Vidyard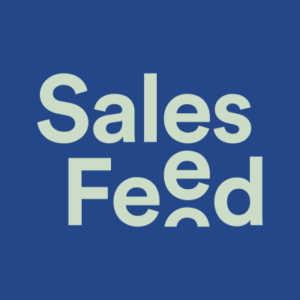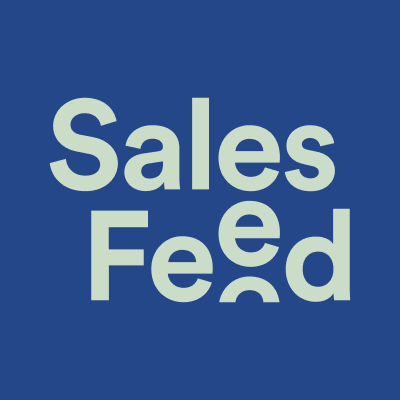 Get the Newsletter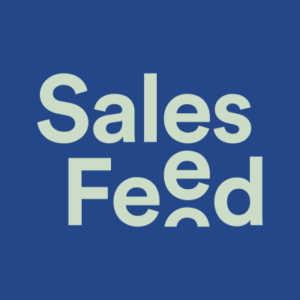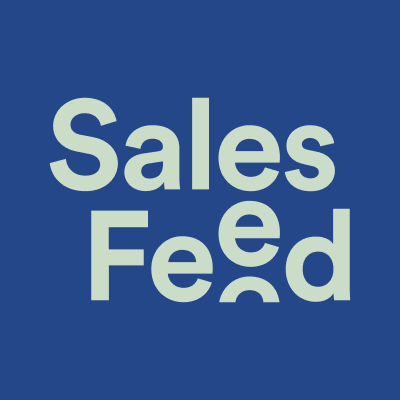 Get the best of Sales Feed, along with the latest sales resources, direct to your inbox every week.
Subscribe Now
What Are the Top Sales Podcasts to Listen to This Year?
Podcasts are a great option if you're constantly on the go or want to take a little screen break. You can pretty much find a podcast on every topic in the world, and luckily there are a plethora of high-quality top sales podcasts for us to choose from. Below are our favorites.
30 Minutes to President's Club Podcast
The 30 Minutes to President's Club Podcast has emerged as one of the most followed podcasts in the world of B2B Sales. Hosts Nick and Armand feature guests who dive right into hyper-actionable tips and takeaways that sellers like you can test out moments after tuning in with its no-fluff format.
No Nonsense Sales Podcast
Salesloft's podcast features Tom Boston and his sales friends, who discuss the topics that matter most to the modern seller. The goal is to have fun every week for 15 minutes, covering the otherwise stuffy world of sales.
Sales Success Stories
This is a must-subscribe podcast for anyone in an Account Executive role. Sales Success Stories features top-performing sales reps sharing their secrets to success in an engaging and conversational format. Host Scott Ingram does an incredible job bringing these conversations to life and recruiting great guests you won't find elsewhere.
The Sales Feed Show
If you're looking for sales tips with a side of humor, subscribe and listen to The Sales Feed Show. Hosted bi-weekly by Tyler Lessard and Rajiv 'RajNATION' Nathan, who dive in on various B2B sales topics with the help of special guests and memorable segments.
Conversations with Women in Sales
This show puts women sales leaders front and center to talk about their careers and offer practical career advice. Hosted by Lori Richardson, who also runs the Women Sales Pros group, each Conversations with Women in Sales episode features a woman in sales doing incredible work, an interview with a male ally, or a conversation on a related topic.
Make It Happen Mondays
Hosted by legendary sales trainer John Barrows,Make It Happen Mondays offers weekly tips and advice on developing your own sales skills and embracing new ways of selling in a virtual world. John is among the sales world's most honest, transparent, and no-BS voices. This podcast is one you won't want to miss.
Surf and Sales
Scott Leese and Richard Harris share their best advice from their own real-world experiences on their podcast Surf and Sales. Not only will you get an all-star lineup of guests, but you'll also get unfiltered talk about sales, leadership, and more. Listen if you want to hear what sales reps and leaders do right and, more importantly, what they do wrong, so you don't have to.
Customer Engagement Lab
For those who are quickly bored by "traditional" business podcasts and corporate jargon, this one's for you. Brought to you by PandaDoc and hosted by Travis Tyler, each Customer Engagement Lab episode is a rollercoaster in the best possible way. Listen if you want to laugh, learn, and maybe even cry as Travis explores the latest trends in customer engagement.
The Sales Evangelist
Hosted by the "Sales Evangelist" himself, Donald Kelly, this podcast is perfect for new reps or anyone wanting to learn more about how to succeed in sales. Known for its eclectic mix of industry trends and inspiring stories, The Sales Evangelist interviews experts in the field and shares tangible advice that will help you close more deals.
Sales Enablement Podcast
With over 900 episodes and millions of downloads, the Sales Enablement Podcast (Formerly Accelerate) is one podcast you won't want to miss. Hosted by award-winning author and global sales expert Andy Paul, this show features candid, inspiring conversations with some of the world's most exciting revenue leaders.
Winning the Challenger Sale
Winning the Challenger Sales takes a deep dive into the day-to-day skills and behaviors proven to succeed in complex selling and buying environments. Hosted by Jennifer Allen and the team that brought you the best-selling books, "The Challenger Sale" and "The Challenger Customer," this podcast is about winning daily sales moments.
The Best Sales Newsletters to Subscribe to in 2023
Want to ensure you don't miss out on top stats, tips, and trends in the sales industry? Then sign up for one of these newsletters and get updates in your inbox. Perfect for those who don't love having to seek out new information constantly; this way, it comes right to you.
Weekly Pitch
Hit your weekly quota of sales news with the Weekly Pitch newsletter. Each week, you'll get a healthy dose of essential sales news, articles, and tips from experienced sales professionals.
Sales Feed
Sales Feed is fuel for a better life in sales, bringing you timely sales tips, top resources from across the sales community, the hottest sales memes, original series and podcasts, and loads of lol-worthy "sellertainment." Subscribe to the newsletter to get the best from across the Sales Feed network—direct to your inbox every week.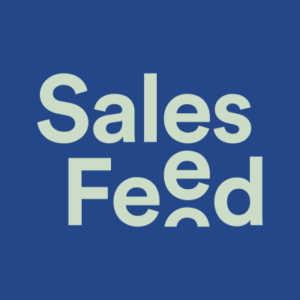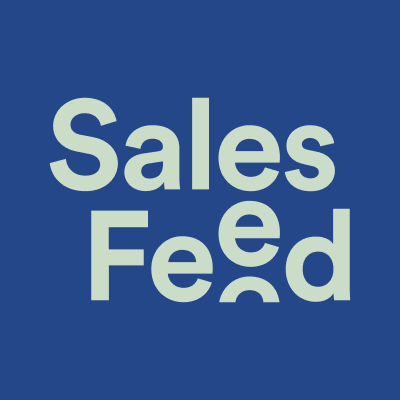 Get the Newsletter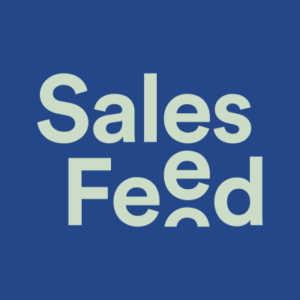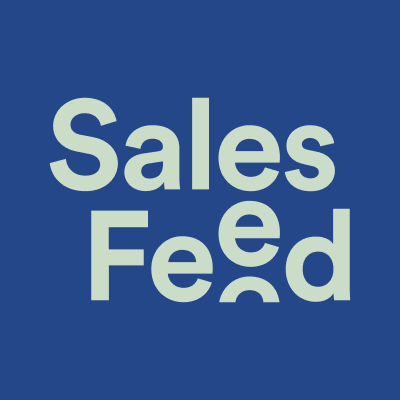 Get the best of Sales Feed, along with the latest sales resources, direct to your inbox every week.
Subscribe Now
Jill Konrath
Jill Konrath is a sought-after speaker, author, and thought leader whose newsletter has over 145,000 subscribers. Jill's newsletters are filled with fresh sales strategies, practical advice, and helpful resources delivered to your inbox each week.
Jeffrey Gitomer's Sales Caffeine
Get your weekly "jolt" of sales caffeine! Jeffrey's Gitomer's newsletter, Sales Caffeine, hits inboxes every Tuesday and is full of quick-hitting articles about sales and sales management. It features sales insights, special guest articles, exclusive promotions, and a splash of humor.
SalesFolk
SalesFolk writes outbound sales email templates that are proven to increase response rates. Check out their newsletter for weekly sales email tips and learn the secret to writing magnetic emails that start genuine conversations.
Commish
Morgan J Ingram shares his best sales tips, hidden gems, and proven sales tactics all rounded up weekly in his Commish Newsletter.
#SAMSALESMAIL
If you're a fan of Samantha McKenna's tips on LinkedIn or want to hear her at her next speaking engagement, get them rounded up in a digestible and fun format right in your inbox in the #SAMSALESMAIL Newsletter.
The Most Popular Sales YouTube Channels to Follow
For those who are more visual learners, these top sales YouTube channels are the ones to follow. Subscribe to your favorite channel and be notified when new content is available so you never miss a recent video drop.
Sales Hacker
Sales Hacker brings together the top sales executives from the biggest tech companies. These sales experts share their tactics and strategies to close more sales and attain nine-figure revenues. Check out their YouTube channel if you want strategies for lead generation and prospecting, hiring, building relationships with customers, and more.
Sales Feed
B2B selling is a tough gig. It's highly competitive and mentally exhausting, and what works today may not work tomorrow. The Sales Feed YouTube channel is here to help by providing the latest sales news, expert advice, and no shortage of "sellertainment" to help you stay sane and get better at your job. Follow on YouTube and get fueled up for a better life in sales.
LinkedIn Sales Solutions
If you haven't heard, LinkedIn is more than just a business platform; if used correctly, it can be a powerful sales tool. Browse through the official LinkedIn Sales Solutions channel to learn the ins and outs of social selling, and get practical tips on leveraging the platform effectively.
Anthony Iannarino
Anthony Iannarino is a highly respected author, entrepreneur, and sales leader who has built several successful businesses, including the Iannarino Sales Accelerator and B2B Sales Coach and Consultancy. His YouTube channel contains valuable tips and guidance on leadership, prospecting, sales approaches, and more.
Jeffrey Gitomer
Jeffrey Gitomer (aka the "King of Sales") is known for his simple, insightful, to-the-point sales advice. With over 50K subscribers, his channel offers great sales content that will help no matter where you are in your career. Hit that subscribe button if you appreciate a no-nonsense approach to sales advice.
Mike Weinberg
Mike Weinberg is an author, sales consultant, and speaker whose mission is to simplify sales and help sales leaders and salespeople win more deals. His YouTube channel is entertaining and informative, with videos sharing helpful content for sales professionals with a tell-it-like-it-is approach. You'll get valuable tips on attitude and mindset, sales strategies that work, and much more.
The Sales Hunter
Mark Hunter is an author, speaker, and sales consultant. He's worked in the industry for over twenty years with a mission to help other professionals in his field. His YouTube channel, The Sales Hunter, is full of sales motivation, negotiation strategies, and leadership advice to help you build a profitable and productive sales team. His videos are quick yet clear, so you'll get a lot of value in a short amount of time.
Victor Antonio
Whether you're looking to rock your next presentation, sell expensive products, or something else entirely, Victor Antonio has probably made a video on it. His videos are highly specific, making it easy to find the advice you're looking for.
Salesman.org
Will Barron is on a mission to turn traditional sales training on its head and "make selling simple." His award-winning podcast is one of the most downloaded sales podcasts, with over 700,000 downloads per month. His YouTube channel Salesman.org is full of meaty advice and "how-tos," making it one you want to add to your sales arsenal.
The 2023 Top 10 Sales Blogs
Check out these top sales blogs for inspiration, examples, and how-to guides. If you find a blog you like, you can always subscribe or sign up for the newsletter to stay familiar with industry trends.
1. Sales Hacker
Sales Hacker is a highly recommended and sought-after blog in the sales community. Known for its valuable and helpful content created by sales professionals for sales professionals, Sales Hacker aims to share real tips and advice on what works (and what doesn't) in the world of sales.
Give them a follow if you want the latest sales tips and advice, including prospecting strategies, sales training techniques, and much more.
2. Sales Gravy
Sales Gravy is a company run by bestselling author and prospecting expert Jeb Blount. The blog is jam-packed and full of the best tips, training, and advice from top sales experts and authors guaranteed to help you fill your funnel.
Check it out if you want access to thousands of free resources, including articles, videos, podcasts, and more.
3. Gong Labs
Gong's blog posts contain great sales strategies, tips, and techniques to help you hit your numbers. The best part? Everything they publish is backed by data from analyzing millions of recorded and transcribed AI sales conversations. As a result, you can see what actually works out in the field.
Follow Gong if you want to know what separates the best salespeople from the rest, according to hard data.
4. SalesFolk
Looking for ways to uplevel your sales email skills? Look no further. The SalesFolk blog shares the good, the bad, and the ugly regarding prospecting emails. Get new ideas on producing attention-grabbing emails and increasing your open and reply rates. You'll also learn what not to do.
Be sure to hit up their "Hall of Shame" category to laugh at (and learn from) the worst cold email examples.
5. LinkedIn Sales Solutions
LinkedIn Sales Solutions strongly emphasizes social selling, and rightly so. According to LinkedIn, salespeople who use social selling practices as part of their process are 51% more likely to achieve quota. This is one resource you don't want to ignore.
Subscribe to the blog to get the latest social selling news, tips, and best practices, and ensure you're using the platform to its full potential.
6. The Make It Happen Blog
John Barrows is among the most well-known bloggers in the sales community, and his content on The Make It Happen Blog surely delivers. With decades of experience as both a salesperson and a sales trainer, his posts promise to be both engaging and relatable. Whether you're a new sales rep or have been around the block, you're sure to find something.
Check it out if you're looking for tried and true sales tips and practical guidance you can use day-to-day.
7. Sandler Training Blog
As one of the world's leading sales training organizations, it should come as no surprise that the Sandler Training blog is overflowing with top-notch advice for every type of sales professional—whether you're an executive, manager, or individual seller.
Give it a read for valuable insights and advice from leading sales trainers. Plus, tips and takeaways that you can immediately put into action.
8. Predictable Revenue
Are you looking for the latest in cutting-edge sales development trends? Look no further. Aaron Ross, a highly regarded sales speaker, bestselling author, and Co-Founder of Predictable Revenue, has spent most of his career teaching companies how to double or triple their sales.
Follow along as Ross and his team share the latest B2B sales trends and strategies.
9. HubSpot Sales
Already a success in the content marketing space, HubSpot Sales has quickly become a must-read blog for sales professionals. Whether you're a new sales rep or a veteran, you're sure to find value in the Hubspot Sales blog.
Scroll through for a library of content on a variety of topics. Learn anything from writing the perfect cold email subject line to negotiating an agreement.
10. Vidyard
To round out our list, how could we not mention Vidyard's blog? It's your go-to resource for the use of video in sales and virtual selling. Learn everything you need to know about using video in sales. We share best practices, tips and techniques, and everything in between.
Bonus! Take a look through the Vidyard Templates Hub, a library of amazing sales video examples (including video scripts and email copy) to use across the sales cycle.
Now You're All Set with the Best Sales Podcasts and Content to Tackle Your 2023 Sales Goals
You now have the top sales podcasts, blogs, YouTube channels, and newsletters at your fingertips. Now sign up for our Video Selling Master Class to improve your sales skills even further.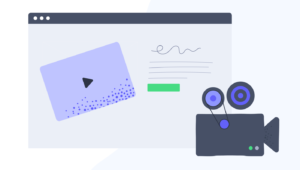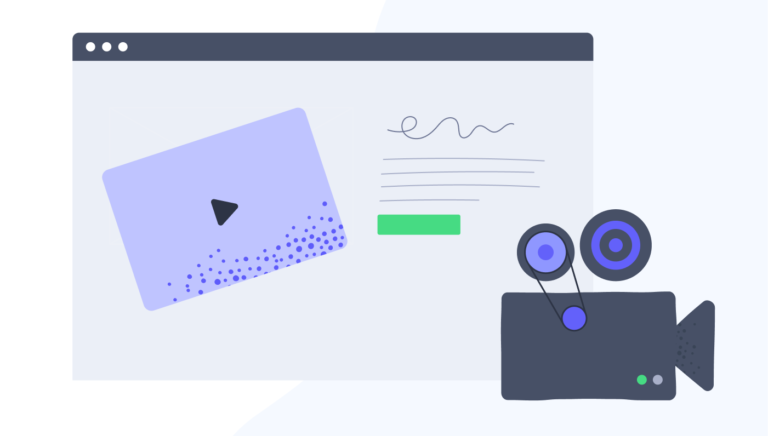 Master Video for Sales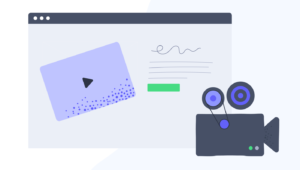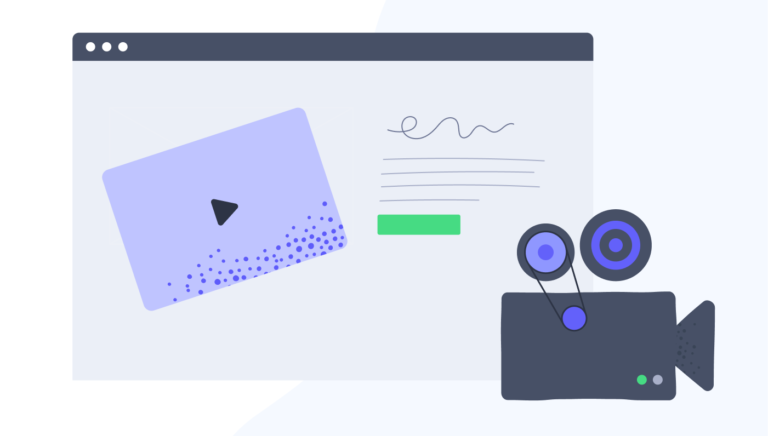 Learn the fundamentals behind effective video selling in our free 20-minute Video Selling Master Class.
Take the Class
This post was originally published on January 24, 2022. It was updated on December 26, 2022.