June 1, 2015
Video Marketing How-To: Performing a YouTube Channel Audit
Welcome to the first episode of Video Marketing How To! One question we hear a lot from our viewers is how to understand if the content on their YouTube channel is performing. So today I want to walk you through running a content audit on your YouTube channel.
First things first, make sure you're logged into the account that's tied to your YouTube channel, and visit Youtube.com/dashboard. This is where you'll find all the info you need to conduct a content audit on your own channel.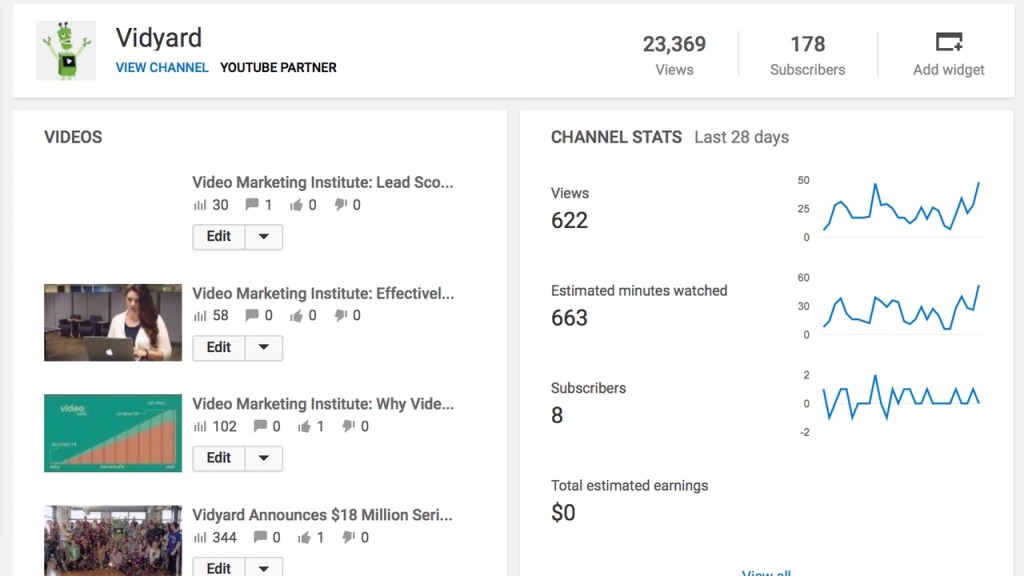 Look at the total number of views in your account, and divide this by the number of videos you have to see your average views per video. This is a great benchmark to understand how your content is performing as a whole. If this isn't what you want it to be, look at promoting your content through YouTube's promoted videos options, or showcasing it through blogs and social channels.
Second last step? Click on Videos, and sort by most viewed. This will give you the outliers in your account.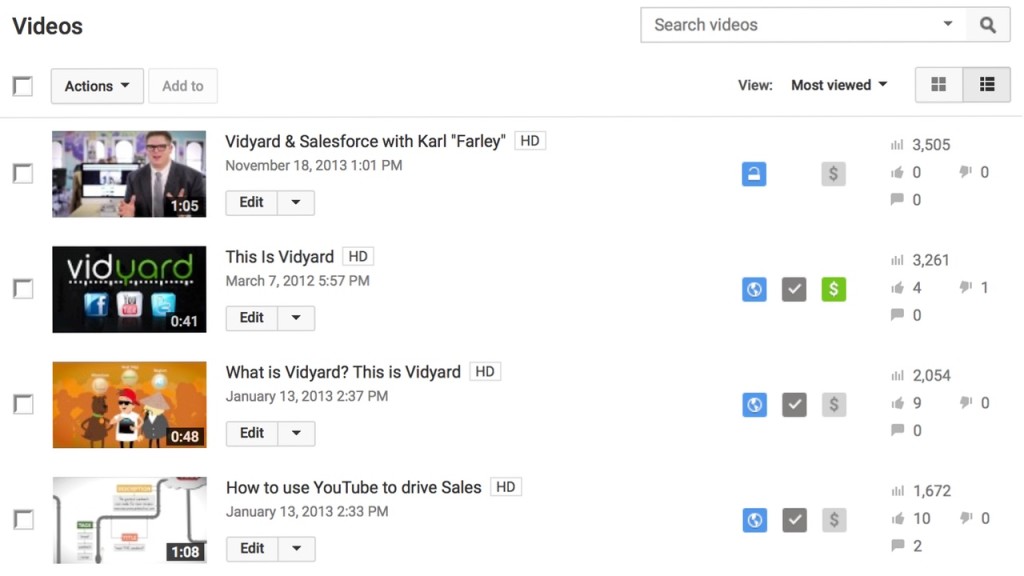 Your top viewed videos are probably indicators of what kind of content works well on your YouTube channel, while your least performing videos are great indicators of what falls flat for your audience.
No two YouTube channels are going to be the same, so take some time to understand why certain videos perform better than others – it may be the content, the splash screen, or the audience you have been promoting it to.
Last but not least? Repeat this process for your competitors – visit their channel and click on About to see how many views they have, and then look under Videos, and add up how many videos are in their account. You can sort this list by most popular as well, and see what their top performing content is. Is their content performing better than yours? What lessons can you learn from their channel to help boost your video efforts?
That's all for today! Tune in in two weeks to see another Video Marketing How-To!
Put Your Videos to Work Create, host, manage, and share your videos.
Sign Up Free