February 26, 2015
When to Use Video Throughout Your Marketing Funnel
The marketing funnel gets a bad rap for being too simplistic. Too linear to reflect the real life cycle of your buyers. Of course, there's some truth to these claims. Real-world customers follow a long and winding path to purchase. They most likely aren't walking a straight line from awareness to long-term loyalty. And even if some of them are, there are hundreds more who might follow a path that's more like a chutes-and-ladders board, bouncing from advocating your product, to stepping back and learning more about what you do, to even comparison-shopping before choosing to purchase your product again.
But even though the funnel might not be great at accounting for a wide variety of shopper journeys, it's a solid model for the general stages of consumer activity. In general, there's a point when people move from awareness of a solution and consideration to making a purchase decision and conversion.
You need to build a video marketing strategy that speaks to your audience at different stages throughout the funnel.One stand-alone explainer video on your homepage may not cut it anymore. Brands must think comprehensively about how video will propel their digital marketing efforts.
While there's no silver bullet that can guarantee success, we've found that online marketing video is an incredible amplifier of your efforts. Research is quite clear that video boosts sales and increases conversions.
That's why I want to walk through four situational opportunities where you should consider using video to help you move potential customers along the path to purchase.
Put Your Videos to Work Create, host, manage, and share your videos.
Sign Up Free
1. When you have a high bounce rate.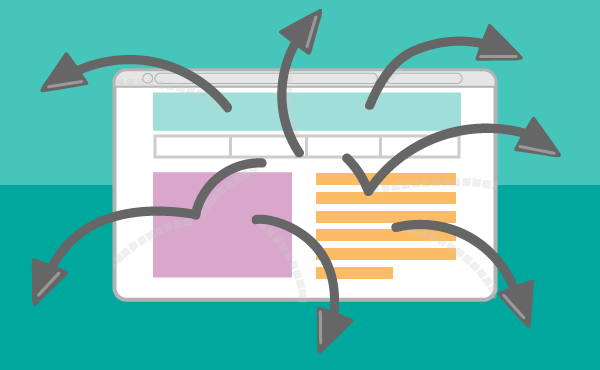 Fun fact: bounce rate is an average of 34% lower on pages with video than on pages without. In fact, ExactTarget saw a decrease in bounce rate and an over 100% increase in time on site after adding video and a branded video portal.
You may be thinking, "Well, duh! If I have a 1-2 minute explainer video on my home or landing page, OF COURSE they'll stay on my site 2 minutes longer – if they even watch it. Big whoop!" But think about what this means. During that time, a potential customer will learn more about what you do, have more time to read your site copy, and have more time to decide whether or not they're going to move forward – by downloading your whitepaper, signing up for your email list, or whatever first step you want them to take.
A lot can happen in 2 minutes.
Video isn't just an opportunity to inform and persuade your potential customers – the play button is a tractor beam that draws people in and invites them to pay attention to what you have to say. So if you're finding that your page lacks the power to hold an audience, a short branded video just might be the ticket.
I know, I know, everyone makes these crazy claims about video. Like I said, it's not a magic bullet, but it does work if you do it right! For example, when the folks at Limelight Networks implemented video as part of their marketing strategy, their bounce rates essentially evaporated,  and their unique visitor count doubled overnight.
Granted, this reduction in bounce rate occurred when Limelight used video as part of their overall marketing strategy. But imagine the impact video could have on your marketing funnel if you could be sure that significantly more visitors would heed that Call-to-Action.
2. When you need to clarify what you do.
Bounce rate is a measurable, quantitative metric for the success of your website. This one's a bit trickier. However, if you're getting a lot of phone calls, emails, or other communication asking you to clarify essential elements of your product or service—the stuff you'd hope would be obvious—odds are it's time to tap into video.
I've written elsewhere about the benefits of top-of-funnel, awareness-building videos. Short homepage videos —including animated explainer videos—can shorten your sales cycle by clearly and concisely educating your audience about what you do. But don't just take my word for it: research suggests that a viewer's understanding of your service or product gets a 74% boost from dual auditory/visual coding that comes through video.
But this is not just an opportunity to tell potential customers what you do; it's a chance to tell them why you're doing it. You can present the problem in an engaging way, providing viewers with the information necessary to shift their perspective, understand the problem you're addressing, and how you can fix it.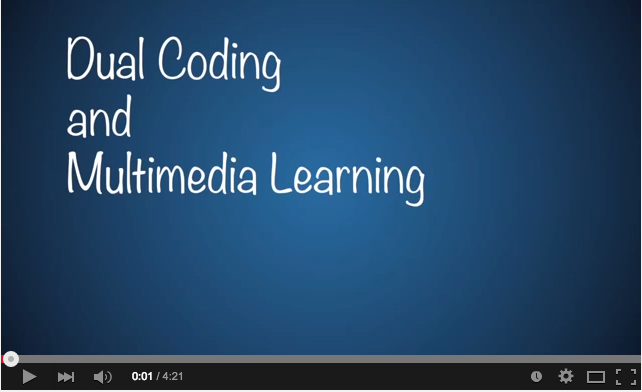 3. When you've got a bottleneck further down the funnel.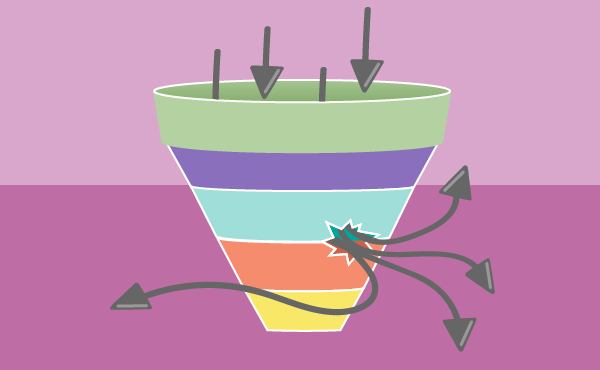 Now we're going deeper down the rabbit hole. You've got a heavenly landing page that drives conversions out the wazoo, and potential customers catch onto your UVP right away. Things are great on the awareness front.
Instead, you're having trouble further down the line. Maybe you're getting tons of qualified leads, but a lot of them seem to fizzle out or, worse, they end up going with one of your competitors. What do you do then? How do you encourage the audience who's still in the funnel to choose you?
One option is to produce insightful MOFU (middle of funnel, that is) video content that will help potential customers make an informed decision when it comes time to buy. Your audience wants to know more about what makes you the best solution to their problem, so you'll need to persuade them with a variety of genuinely helpful content. At this point, client testimonials, case studies, product demos, and company culture pieces are key. These videos are distinguished from top-of-funnel pieces (like an explainer or brand overview video) by the fact that they're aimed less at general brand awareness, and are instead more concerned with educating people about your specific products and services.
The granddaddy of product demo videos is Zappos. The online shoe retailer saw a sales impact of up to 30% once they started featuring videos on their product pages! They now produce a video for nearly every product they have (not to mention, culture videos, and so much more).
To see one of these videos, a potential customer has already made their way to a specific product page. They don't need to know what Zappos does, so they don't need to watch a top-of-funnel explainer video. What they do crave is video content that educates them further on the particular product they're looking for, like Converse. And, as the numbers suggest, this video content makes potential buyers much more likely to add the product to their shopping cart. Makes sense, right? You're giving the shopper the information they want, which gives them assurance they're making the right decision.
4. When you're addressing FAQs.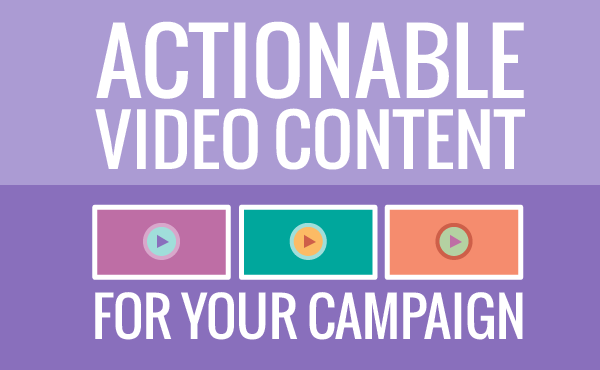 If you're getting this far into your video strategy, you're in good shape. At this point, your potential buyers have a strong awareness of your product or service, and they're choosing you when it comes time to make a purchase. Life is good!
But what happens when a large number of your customers have questions about how to make the most of your product? Perhaps there's an element of your offering that isn't quite intuitive, or maybe your customers just want to take their purchase even further. This is a great time to produce FAQ videos, tutorials, and product demos.
For example, IKEA created a series of instructional videos on their YouTube channel showing how to build some of their more popular furniture items, thereby saving homeowners headaches galore and providing valuable, easily digestible video content.
With FAQ videos and tutorials like IKEA's, you're able to tackle the most common questions your customers will be asking – and have a ready answer every time. These don't have to be full-on, expensive productions, either. If you're a SaaS company, some simple screencast tutorials with great audio are perfect here.
The fact of the matter is, video should be a part of your marketing efforts at every stage of the buyer's journey. Whether increasing top-of-funnel awareness or reaching out to existing customers with helpful tutorial or FAQ information, doing so with the aid of great video content will offer them a level of clarity and engagement that will encourage them to participate on a deeper level and ultimately take the action you want them to.
Where to begin isn't always so clear cut, but if you take the time to think critically about where video fits into your marketing initiatives, then you can start tailoring a video strategy to your particular needs as a brand.
The great thing about marketing video is that it has a long shelf life. Long after your campaign has ended, you'll have beautiful, branded visual content that your potential customers will find valuable and meaningful. And in time, you'll line your entire path to purchase with video (like Zappos), which means more conversions, more sales, and more wins.
You've got to start somewhere. Where will you start?
Put Your Videos to Work Create, host, manage, and share your videos.
Sign Up Free