February 19, 2020
·
8 min read
How to Create Highly-Effective Case Study Videos
Case study videos and customer testimonials are a powerful way to highlight your customers' successes—along with how your company helps.
Case study videos are powerful tools for businesses looking to attract new clients and drive revenue. By using video, you add a personal element that's difficult to achieve with a traditional, text-based case study.
Interviewing clients in case study videos humanizes your work and allows potential customers to better understand how your products and services solve real-world problems. When properly executed, a case study video showcases the value of your work and helps grow your business.
Contents
What is a Case Study Video?
A case study video is a piece of persuasive content that businesses use to illustrate the value of their products or services, through the telling of real customer success stories. It's a customer testimonial video that adds authenticity to your marketing efforts.
Successful case study videos:
Include on-camera interviews with customers
Show how your business solves a specific customer problem
Use stats and figures to back up the customer's story
Focus on the benefits, not the features
They're an incredibly important type of video to have in your arsenal.
Watch and Learn
Blake Smith, Vidyard's Creative Director, deep dives into the world of case study videos, explaining what they are and how to make an effective one. Along with Mat King, Vidyard's Video Production Manager, he breaks down an example customer testimonial video to highlight what goes into creating a good one.
What are the Benefits of Case Study Videos?
Case study videos can benefit your business by raising awareness about what you do and attracting new customers. Here are some of the reasons you should consider creating a case study video:
They're persuasive: Having your customers deliver compelling reasons why your product works is powerful. Video is a direct and persuasive medium; viewers retain 95% of your message when they watch it in a video, and only 10% when reading it in text.
They're engaging: Your target audience is more likely to watch a short video case study than to read a text version of it. That's because video marketing is more engaging. Most buyers prefer to learn about a product through video compared with any other medium.
They're emotional: Video case studies deliver personal testimonials directly from your customers, which helps establish an emotional connection with the viewer. Connecting a human face to a story is powerful, and 95% of our decisions are subconsciously driven by our emotions.
They're versatile: You can use a video case study across a variety of marketing channels, and you can even edit specific scenes and lines to use for other purposes, like for social media. Unless your products change drastically, case study videos offer evergreen content that stays relevant for years.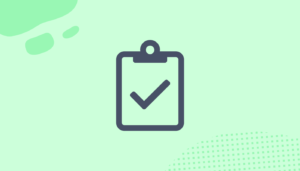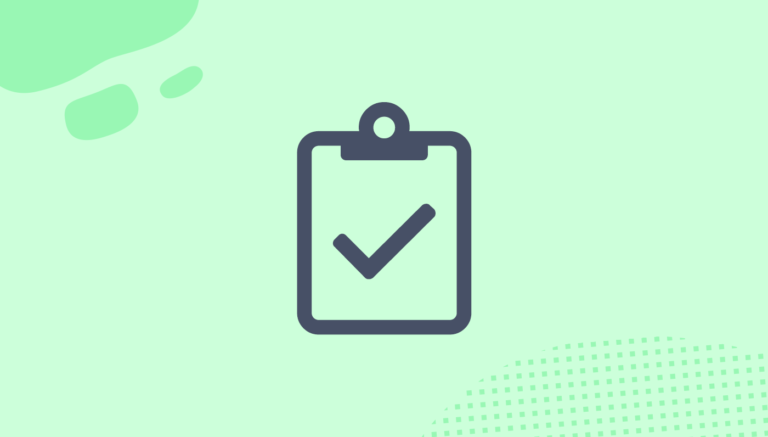 Get the Case Study Videos Checklist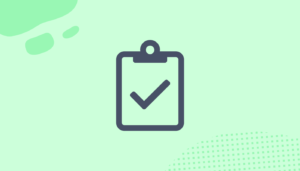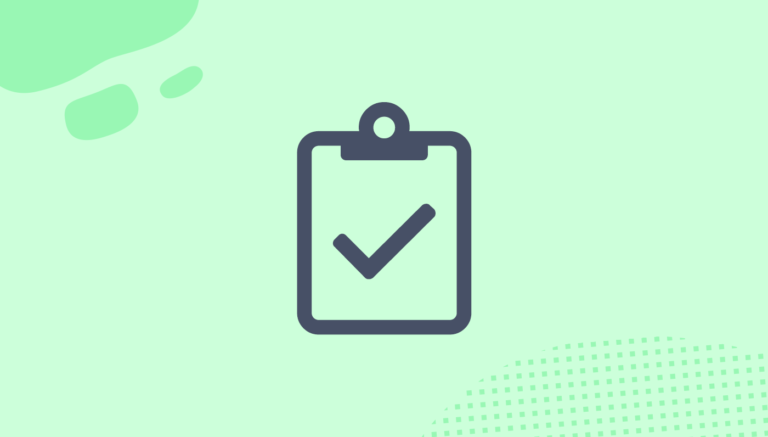 Ready to make a case study video? This list covers all the things you need to know to get it right.
Get the List
The 3 Types of Case Study Videos
There are three main types of case study video that your business can produce, with different levels of complexity:
Customer Testimonial: A customer testimonial is a straightforward, to-the-point video interview where you ask questions to the customer about their experience with your products. You'll only need one shoot location and minimal editing to deliver a finished video.
Customer Review: A customer review video is another simple but effective execution. Instead of focusing on a clear narrative, your customer can speak to specific features of your products, and how they benefited from using those features.
Case Study Narrative: A case study narrative is the most complex type of case study video. It involves a mix of on-camera interviews with customers, B-roll visuals and can even include graphics and font treatments. It requires more shoot time and editing than the other video types.
How to Make a Case Study Video in 10 Simple Steps
With the correct approach and proper planning, your case study video can boost your sales and bring in new business. Follow these 10 steps to make a compelling case study video for your company.
1. Think Like a Potential Customer
The first step in creating a case study video is to develop a detailed plan with your target audience in mind. The more specific you can be in identifying the intended audience, the better prepared you'll be to address their specific goals and pain points. Even if your product appeals to a wide audience, your case study should speak to one specific segment of that market.
2. Ask the Important Questions
Ask yourself what problem your target audience is experiencing, and how your business solves that problem. This will help you develop the key message of your video, and build a story around it. To help identify these problems and solutions, ask yourself questions such as:
What do my customers care about?
What do I offer customers that competitors don't?
Why do customers use my products and services?
What do I help customers achieve?
3. Choose the Right Customer
Now that you have key messaging for your video, you can start identifying customers who suit the narrative you developed. The following criteria can help you narrow down your cast of possible characters:
They should fit with the video's target audience
They should have a compelling, personal story to share
They should be comfortable and engaging on camera
They should have statistics to back up their story
Once you've identified a perfect fit, you'll need to approach them with your request. When you approach a customer, be clear about what you're asking them to do, ease their concerns and let them be involved in the process. You can also sweeten the deal by offering something in return: Maybe the B-roll you gather would be valuable for their own marketing efforts, for example.
Another option is to ask customers to record video testimonials on their own time, with easy-to-use software like Vidyard Chrome extension. That way they can shoot the video when it's convenient, and quickly share the link with you.
Learn From the Pros: Ceridian
Global human capital management (HCM) software company Ceridian, put the human impact of their products front and center in this case study video featuring the Blue Man Group.
Ceridian's video does a particularly good job of using B-roll to highlight the creative nature of their customer's business and explain the challenges they experience—along with how their product helps.
4. Plan Out the Story Arc
Case study videos need to tell a story. Developing a story arc helps translate your key messaging into a compelling narrative for viewers. A recent study on the power of brand storytelling found that nearly 80% of adults think brands should tell stories as part of their marketing efforts. In developing your story arc, you should map out your video's four main stages:
Introduce the character: Identify the hero of your video. For a video case study, the protagonist will be your customer. Though the video may include more than one person from the featured company, choose one person to focus your narrative on. Your main character should be relatable and engaging.
Identify the problem: Next, establish the story's conflict. With a brand story video, the conflict is the pain point your main character experiences. It'll make your case study more relevant to your target audience.
Explain the solution: The solution shows viewers how your product helped the customer overcome challenges. While the narrative is crucial, you may also want to use statistics to back up your customer's success to make the point even more persuasive.
Provide a resolution: The resolution of your story should include next steps for the viewer. What do you want them to do next? Include a clear call to action at the end of the video.
5. Conduct Background Interviews
Before you start shooting, conduct background interviews with your customer. This will give you a better sense of the responses you'll get on camera and how they fit into your narrative.
Conducting pre-interviews will familiarize your customer with the questions you'll ask them, so they can hone their storytelling before appearing on camera. It'll also help you perfect your list of interview questions.
Here are some questions to consider:
What does your business do? Who are your customers?
Where are you located? How long have you been in business?
What challenges did you face before coming to us?
Why did you decide to use our products?
What differentiates us from our competitors?
What's it like to use our products?
What's it like to work with us?
How have you benefited from using our product?
Hot Tip
If possible, conduct your background interview(s) over video conferencing software or in-person. This will give you a good sense of how comfortable your potential subjects might be on camera and help you to choose people to feature in your case study video.
6. Write Your Script
You don't have to be a professional writer to develop a script for your video. Using your story arc as a guide, build out a script that tells the story of your case study.
Introduce the character, give background information, outline the details of the problems they faced and how your product helped address those problems.
Stick to the point and use a concise, conversational style. After all, 68% of people prefer to learn about products and services through short-form videos.
Pro Tip: Use Vidyard's free video script timer tool to find out how long your script will be when you read it out loud (and edit accordingly).
7. Back it Up With Stats
While developing your script, identify areas where you can back up the story with hard facts. If your customer has statistics about how your product increased sales, drove conversions, or resulted in other measurable outcomes, include those numbers in your script.
Consider using graphs or other visual elements to highlight the figures on screen. Whether you get the customer to physically stand in front of a chart or you add it in post-production, this can be a great way to highlight the value of your offering.
8. Choose a Shoot Location
Where you shoot is a big part of the overall look and feel of your final case study video. Determine what location is best suited for the particular story your video will tell.
The shoot location may depend on your customer's industry: If they work in tech, it probably makes sense to shoot in their office. But, if your customer works in a hands-on field like construction or community development, you might want to film outdoors to capture the action.
9. Develop a Shot List
Plan ahead by putting together a list of all the shots you'd like to record. For every scene in your script, identify how it should be shot. Your script can help guide your shot list.
For interview videos, you may want to try a variety of angles and shot sizes, from close ups to medium shots. Plan out B-roll shots as well, so you don't miss any important content.
10. Sweat the Details on the Day of the Shoot
There are also a few key considerations you'll want to remember on the day of the shoot, to make sure everything runs smoothly. Don't forget to:
Choose a quiet, well-lit location for your on-camera interviews
Instruct interview subjects to answer your questions using full sentences, since the questions will be edited out of the final cut
Gather a variety of B-roll footage that shows the shoot location, the character working, shots of your products in use, and more—it will come in handy when you're looking to add interesting visuals to the final cut.
Overestimate the amount of time you'll need to shoot so you aren't rushing to capture everything
How to Make Easy, DIY Customer Testimonial Videos
Don't have room in your budget for a full-out case study video? You don't have to have professional camera equipment or the funds to visit a customer in another location to get the value out of this type of video.
Try asking happy customers to record a short testimonial video using their webcam. You can provide them with a list of basic questions to direct what topics they focus on.
Vidyard's Chrome extension is a free, easy-to-use tool that makes creating customer testimonial videos a breeze.
Where to Use Case Study Videos
Once you have a compelling final product, you'll need to consider how to get it in front of your target audience. Luckily, case study videos are versatile pieces of content that you can use across a variety of marketing channels. Here are some options to consider:
Embed the case study video on your website, either on the homepage or a dedicated case study page
Include the video in a marketing email to send out to your leads
Share the case study on your social media accounts
Incorporate the video into sales pitches and presentations
Expand your reach by promoting the video in a digital ad campaign
Put Your Videos to Work
Create, host, manage, and share your videos.
Sign Up Free
3 of the Best Case Study Videos to Inspire You
These three compelling case study video examples can help motivate you to create captivating testimonials of your own.
1. Zoom Testimonial from Zendesk
This is a great example of a well-produced, well-told case study narrative. It provides a good mix of interviews with customers and B-roll showing how they use the product. The interviews focus on problems the company faced and how Zoom solved those issues, rather than listing its features. The video is short enough that viewers won't lose interest, but that it still tells a full story.
2. Google AdWords Case Study
This video is a great example of how getting out of an office setting can make for a visually engaging case study video. The main character is relatable and comfortable on camera. She's great at telling the story of how Google AdWords helped grow her business and seamlessly includes stats in her narrative. The supporting cast of dog extras doesn't hurt, either.
3. Slack's Unique Take on the Case Study
If you still aren't convinced that case study videos can be fun and engaging, this humorous example from Slack should do the trick. This is a different kind of case study video, because it's fully scripted, but it shows how important it is to tell a strong, relatable story. The video does a great job of integrating Slack's features and benefits into on-camera interviews. And it illustrates how a bit of humor can go a long way toward convincing customers to invest in your product.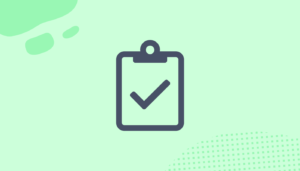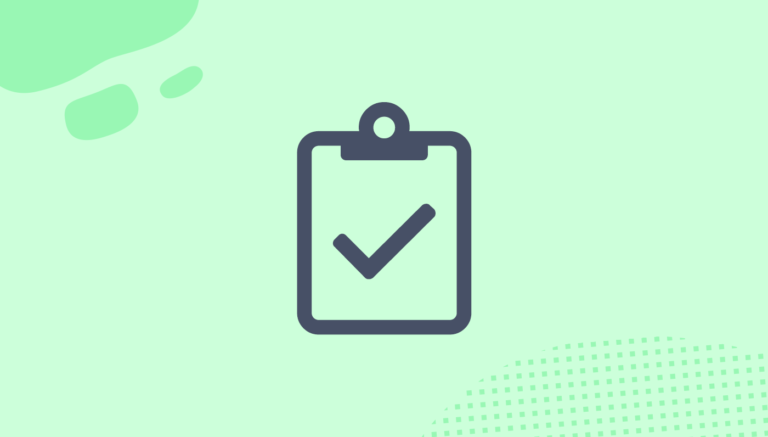 Get the Case Study Videos Checklist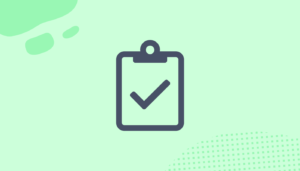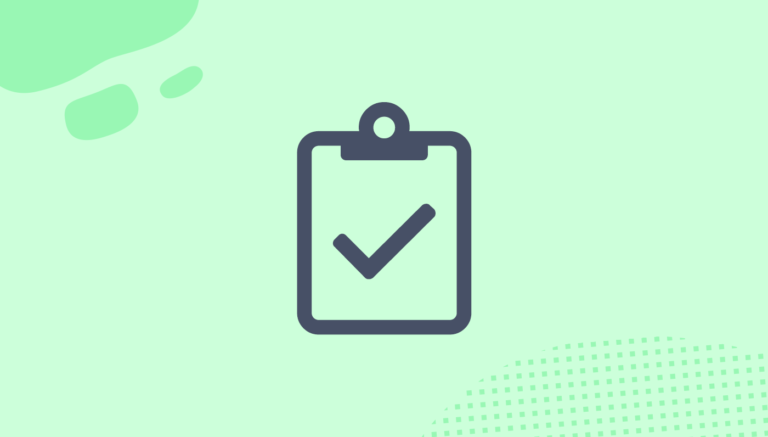 Ready to make a case study video? This list covers all the things you need to know to get it right.
Get the List