February 24, 2023
·
13 min read
The Top Free Virtual Sales Tools You Need to Try
Virtual sales tools allow reps to embrace a plethora of features to increase their response rate and drive new business.
Like the elusive Yeti or the Loch Ness Monster, free virtual sales tools might seem like the stuff of folklore. Sure, everyone claims to have a sighting—but do they really exist?
As intrepid salespeople, we wanted to investigate once and for all. What we discovered might surprise you. Free sales enablement tools do exist—and they're actually pretty good. Since many sales brands are pivoting to product-led growth, spurred on by a culture of try-before-you-buy, sales reps have many free sales prospecting tools to choose from.
In fact, some of the best sales software companies now market direct to reps. It makes sense when you think about it: If you start using a free sales tool and close deals, some of your teammates might try it out. And if enough of you start to have success, the tool will catch your boss' attention—and it's already proven its value. What's good for you is good for the sales brands who want to make a good impression on your manager (and that's pretty good for you).
This article will explain the types of free virtual sales tools, their uses, and how to build a sales software stack that helps you find and close more business. Whether you're looking for free virtual sales tools for startups, SMBs, or enterprise—we've got you covered. Whether you're cracking small or large accounts, you'll find something that will help you win more deals.
Contents
5.3 Build Knowledge
Why You Need Virtual Sales Tools
When you're in the virtual sales game, you're either selling remotely, trying to reach buyers who aren't spending much time in the office or both. (Most sales teams are working hybrid and remotely.)
Without the right virtual sales tools, it can be difficult, time-consuming, and frustrating. You need every advantage you can get.
Free virtual sales tools help people in sales roles—such as account executive, business development rep, sales development rep, and so on—do their jobs faster and more efficiently. This includes tools that help you reach out to hard-to-contact prospects, automate repetitive tasks, or learn how to grow as a salesperson.
In our roundup, we've included primarily B2B sales tools with free versions and limited free trials, such as DocuSign's 30-day free trial. For transparency, we'll mark these with "free version" or "free trial," so you know which is which.
It's important to note that there are no one-size-fits-all sales productivity tools. What works for an enterprise account executive may not work for a team of SDRs or someone selling to small businesses. However, when paired with the right sales methodology, online sales tools can help you take the right steps faster and leave less of your sales process to chance.
What Are the Best Practices for Virtual Sales?
Virtual sales tools can boost how you do business, but only if you're taking the time and care to add the right ones in the right way. Adding too many tools to the mix or choosing ones that make selling more difficult can be just as bad as having no useful sales tools.
Before we get into the nitty-gritty of the full list of virtual sales tools, here are a few best practices to remember when choosing which tools to incorporate into your sales process.
#1: Choose Virtual Sales Tools That Benefit Your Customers
Your focus should always be on your customer's experience. Will introducing a new virtual sales tool make your sales process easier for a customer to interact with? Or will it make it more annoying?
#2: Pick Must-Have Virtual Sales Tools Over Nice-to-Haves
You don't want your tech stack to get too bloated. Prioritize virtual sales tools that boost your core metrics and make your central sales activities easier. Once the key additions are cemented into your process, you can go after those nice-to-haves.
#3: Make Sure Virtual Sales Tools Mesh with Your Tech Stack
Will a virtual sales tool blend seamlessly with your existing tech stack? Or does it lack integrations with your core tools, making it a pain to implement? Difficult setup or a lack of integration with your most important systems might make a tool more trouble than it's worth.
#4: Does Your Virtual Sales Tool Actually Make Your Day Easier?
You can approach a new virtual sales tool with the best of intentions, but if it's just making your day-to-day activities harder, it's not worth it. Yes, every new tool has an adjustment period. But if a tool keeps making your workday more difficult with no eventual improvement to your efficiency, it's probably not a good fit.
A Model Virtual Sales Tool: Vidyard
Vidyard is a great example of a virtual sales tool that encapsulates the four best practices listed above.
#1: Vidyard benefits your customers by making it easier to communicate with them through one-to-one asynchronous video so you can ditch the long email chains.
#2: Vidyard works to support your key metrics, too. Measuring success by your number of replies, meetings, and closed deals? Sending videos with Vidyard helps drive all three.
#3: And with integrations into many major sales platforms like Salesforce, LinkedIn, and SalesLoft, Vidyard connects with a lot of the tools you're already using.
#4: Finally, Vidyard is pretty easy to learn and master. It can actually make core activities like sales outreach take less time and effort than they did previously.
Types of Virtual Selling Tools
There are seven main categories of free sales tools to choose from.
List building: For finding prospects or locating contact information
Outreach: For initiating conversations
Scheduling: For booking meetings
Presentation: For hosting meetings and enhancing slide decks
Deal closing: For signing documents
Branding: To make yourself memorable
Learning: For enhancing both your hard and soft sales skills
To choose the best sales tools for your tech stack, you must first understand what problem you're trying to solve. Ask yourself the following questions:
Do I need more prospects? Look for sales tools that focus on list building and outreach.
Do I need more demos? Look for sales tools that help with recording, scheduling, branding, and learning.
Do I need more closed-won deals? Look for sales tools that will improve your presentation and deal closing.
Do I need to spend less time in the CRM and more time selling? Look for learning resources that will help you become more efficient.
In the section below, we'll get into the different types of tools for salespeople—and the free versions we recommend.
The Best Free Virtual Selling Tools
The best free sales tools for virtual selling will differ depending on your goals. That's why it's key to identify any gaps in your sales cycle. If you do a good job of matching the tool to the need, you can take your selling game to the next level. We've broken the best free virtual selling tools into sections below.
Free List Building Tools
List-building tools are free sales prospecting tools that help you find people to call, conduct account research, or locate the contact information of known prospects. Here are some of the best sales prospecting tools you can use for free:
Free Sales Tools for Outreach
Outreach tools can vastly improve your effectiveness by automating routine tasks, improving your messaging, and providing better ways of connecting with prospects. Here are some of the best free options out there.
Top Free Scheduling Tools
Scheduling tools allow prospects to book time directly on your calendar. As a result, minimizing unnecessary back-and-forth when you're trying to find a mutually convenient time for a meeting. Here are our picks:
Appointlet (free version): Simple meeting booking through a custom link.
Calendly (free version): Generate a custom link allowing anyone to book your calendar time.
Mixmax (free version): Insert your availability into your emails and easily schedule meetings with one click.
Free Sales Presentation Tools
Presentation tools allow you to host virtual meetings with leads or create clear, compelling presentations. Here are some of our favorite free tools: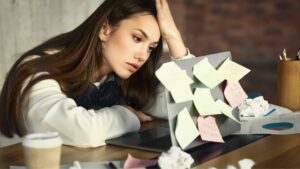 Cut Your Meeting Time in Half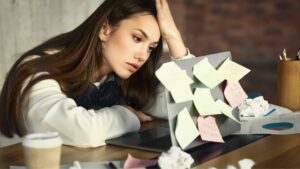 Or skip the meeting altogether by sending a recorded video message instead.
Sign Up Free
Free Sales Tools for Closing Deals
Deal-closing tools simplify contract signing and other paperwork that needs to be completed before a deal can close. Our top picks are:
Watch and Learn
You can cut down on the back and forth and clear up questions even before they come up by sending your prospects a video proposal walkthrough to accompany your doc.
Free Professional Branding Tools
Branding tools help you stand out from other reps. Not only that, you come across as a trusted consultant. If done right, it works really well to attract inbound leads.
LinkedIn (free version): Interact with prospects and post content to build your brand. (Try running polls or uploading native videos.)
CreateMySignature (free version): Create a professional email signature.
Vidyard (free version): Sending videos helps put a face to a name and can make you appear more recognizable and trustworthy.
Free Virtual Selling Training
Learning tools allow you to continuously improve your skills and enhance your sales performance.
5 Benefits of Free Virtual Sales Tools
The benefits of using free virtual sales tools might seem obvious—duh, they're free. But beyond the potential cost-savings, salespeople have much to gain from using the free tools available. Here are some of the reasons you might not have considered using free virtual sales tools and why you might want to take them more seriously.
"I'm a fan of using free virtual sales tools for a couple of reasons," says Kyle Parrish, VP of Sales at Mixmax. "You get to try before you make a significant investment and just by the nature of the free tool, you know it's going to be easy to use as well. Nobody makes a free sales tool that needs a three-week implementation process."
In certain use cases, they can be especially crucial. Free virtual sales tools for startups allow small, agile companies to "move fast and break things"—sampling a variety of sales solutions. For a scrappy startup, free tools for sales provide the freedom to pivot with minimal cost if a sales tool doesn't work out.
Other overlooked benefits of using free virtual sales tools include:
1. Prospect with the Power of Several Reps
Free sales prospecting tools can save you valuable time and boost your efficiency. The right list-building tools will help ensure that you've not only got the right leads but that you have the correct contact information for them too—preventing you from waiting weeks only to find out you had the wrong email address. Additionally, you can use sales email tools to auto-personalize parts of your messages to save time or set up email cadences that fire on autopilot. By automating the repetitive parts of your process, you free up more time to focus on the tasks that demand your creative energy and focus.
2. Speed Up Your Deal Cycle
Scheduling discovery calls, demos, and other conversations can waste unnecessary time. You probably know by now that if you ask "What time works best for you?" without offering any options, folks will sit on your email for a few days (or longer) before getting back to you. The right scheduling tools can make this simple—prospects can schedule calls with you with a single click instead of going back and forth about times.
Presentation tools can help speed up deals too. By making your demos clearer, more intelligible, and more compelling, prospects can evaluate your offering faster.
Watch and Learn
You can record your demos in a
free tool like Vidyard
so that all the members of your prospect's buying committee can watch when it's convenient for them.
3. Build Knowledge
The best free outreach software for salespeople will provide you with metrics, allowing you to run tests. Are your outreach emails more effective with three bullets or four? What subject lines get the most clicks? Do you book more meetings when you list times you're available? What video thumbnails get the most interest? Track your success over time and when you find strategies that work, replicate them.
4. Level Up Your Team
This iterative process of testing and optimizing new tools and techniques isn't just great for individual reps. Take it and apply it across the team as a whole. By allowing their teams to dabble in a range of free tools, sales leaders can determine what does and doesn't work for their reps and apply that knowledge across the team.
5. Send a Consistent Message
There's some crossover between great free sales and marketing tools. Automated outreach tools allow marketers to craft messaging that salespeople can schedule in their cadences—making the message clearer and more consistent across the company. For salespeople, this can save valuable time and brainpower. Instead of creating your own messaging from scratch, simply plug in the phrases and assets that marketing has developed and tested over time. You're much more likely to resonate with your prospect and get a response.
Final Thoughts
Unlike mythical monsters, free sales tools for startups, SMBs, and enterprise companies are plentiful. Plus, they can have major benefits for your efficiency and overall success. Identify where you struggle most in your sales cycle to get the most out of the offerings available. Then, pick an option from the list of top sales tools above to match. Good luck and happy selling!
This post was originally published on December 2, 2020. It was updated on February 24, 2023.