July 18, 2023
·
15 min read
How to Get into Tech Sales and Land the Perfect Job
So you want to get into tech sales? Good choice! This guide covers everything you need to know to break into an industry with endless possibilities.
Working in tech sales can be incredibly rewarding. It's a fast-paced industry, pays well, teaches valuable life skills, and you can break into tech sales with little or no experience. Compared to similar paying careers, like law, engineering, and even medicine, sales can be a fast-track way to make well over six figures in a relatively short amount of time. However, things in tech have significantly slowed or even stalled in recent months. So don't be fooled—getting a job in tech sales isn't going to be easy! But we're here to help.
Keep reading to discover how to build a career in the tech industry.
Contents
3.4.9 Share Your Interests
What Is Tech Sales, and Why Consider This Industry for Your Career?
Let's start with the basics.
Tech sales typically involves selling software as a service (SaaS) to other businesses to help them solve problems or improve situations.
Working in tech sales can be one of the best ways to make a high salary with relatively low qualifications and time needed. Plus, most companies are willing to provide training, which is perfect if you have zero to little experience in sales.
Different Types of Roles in Tech Sales and What They Pay
Before we dig in on how to apply and land your dream job in tech sales, let's break down the most common roles within a successful sales organization and how much a typical tech sales salary is.
First up is the sales development representative (SDR) or business development representative (BDR). If you're just breaking into tech sales, this is likely the role you'll be going for.
How Much Do You Make as an SDR or BDR?
The terms BDR and SDR are often used interchangeably as they serve similar functions. It's typically the responsibility of these roles to get the attention of potential buyers so you can hand them over to an Account Executive (AE) to manage the process from there and, ideally, close the deal. The main difference between these roles is that an SDR typically handles responding to and qualifying inbound leads, while the BDR spends most of their time prospecting outbound leads.
As an SDR or BDR, you're reaching out to strangers who may or may not be interested in what you're selling. Sales prospecting is typically done via cold calling, sending emails, LinkedIn messages, video messaging, or at in-person or virtual events and conferences.
The base salary of an SDR or BDR is anywhere from $40,000 to $60,000 USD for some higher-paying positions. In addition, they get paid per appointment they set for the team.
This job can be challenging. Often, you make well over a hundred daily calls to complete strangers. They won't always be nice, and you will face rejection and sales objections. These hurdles are often why people shy away from this type of role.
That said, it can be very fulfilling because you're usually trying to sell your prospects something that's actually going to help them. You're not scamming people. You're not trying to talk to them about their car's extended warranty. What you are doing is calling a business person to talk about their business and how your company might be able to help them do business better.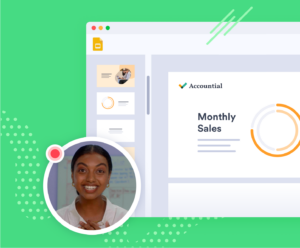 The Best

Video Prospecting

Tool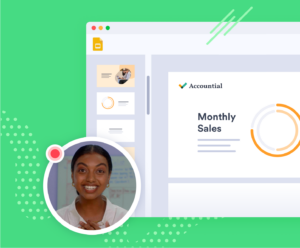 Get more responses and book more meetings with video prospecting.
Sign Up Free
Next up is the account executive (AE) or account manager. If you're starting in tech sales, it's unlikely you'll be going for this type of role out the gate. However, you will work closely with them in your sales org. And many BDRs and SDRs work towards becoming AEs as they progress in their sales careers.
How Much Does an Account Executive Earn?
An AE supports existing customer accounts and closes new sales deals. The AE is a more advanced sales role, typically requiring at least three to five years of experience.
It's typical for an AE to make a base salary of $50,000 to $150,000 USD per year. They also make a commission percentage on any new business closed—anywhere from $40,000 to $150,000 USD on top of their base salary.
Get a Tech Sales Job - The TRUTH About Tech Sales
The last sales role we'll touch on is the solutions engineer (SE), sometimes called a sales engineer or solutions consultant (SC).
An SE is a much more technical role, requiring a technical background and several years of experience in sales or product development. In an entry-level sales role, you may interact with this sales persona, but it's more likely that an AE would work closely with this group. If you have an interest or passion for very technical sales, this is a role you could work towards further down your career path.
How Much Do Solutions Engineers Make?
A SE's job is to be a product matter expert, understand the prospective business' process, and align that back to the product's functionality. A SE is typically in the trenches with the sales reps or AEs and is responsible for building out the product demo they then present the sales demo to the decision-maker(s) at an account.
An SE typically makes anywhere from $80,000 to $135,000 USD, with the average salary being around $105,000 USD.
4 Tips to Prepare for Your Tech Sales Job Application
So now that you know what different roles look like within a sales organization, let's talk about some of the things you will want to do to make yourself stand out when applying for a job in tech sales. If you're starting, it will most likely be in that SDR or BDR role, so we'll mainly focus on tips for these sales personas.
1. Read Sales Books to Learn about the Latest Sales Tactics
Understanding how sales works will help you in the interview process and give you a leg up over people who have never worked in sales before.
While there are a lot of excellent sales books out there, here are a few of our favorites:
Gap Selling by Keenan
Fanatical Prospecting by Jeb Blount
You Can't Teach a Kid to Ride a Bike at a Seminar by David H. Sandler
2. Signup for Free Sales Courses
There are many very reputable sales courses out there, but remember, it shouldn't cost you an arm and a leg to get a job in sales. LinkedIn Sales Fundamentals and SaaS Sales Foundations by Aspireship are just some of our favorite free courses. If you want to learn the fundamentals of using video messaging for sales, Vidyard has a free Video Selling Master Class to check out.
3. Polish Up Your Resume
If you have worked in sales before, include all that juicy sales experience in your resume. Highlight relevant achievements, previous quotas, quota attainment, average deal size, etc.
Get a Tech Sales Job - Do THIS To Your Resume Before Applying
If you haven't worked in sales before, try and pull out any transferable skills, relevant information, or metrics that might lend well to the sales role you're applying for.
For example, let's say you're a server, and part of your job is to upsell customers to certain promotional menu items. Well, technically, that's sales!
Next, you're going to want to list your education.
While it might be easier for you to get a job in tech sales if you have a degree, it's not always a requirement, and many hiring managers believe it isn't necessary. In fact, some of the best salespeople got into sales with no degree and zero experience in tech sales and are now some of the most reputable salespeople in the industry.
So if you don't have a degree, don't sweat it! Add a few free courses mentioned above to your education section. This will show any hiring manager that you're willing to learn and are committed to a career in sales.
As an added bonus, highlighting any sales courses you've taken on your resume will add the right keywords to your application. This means when a hiring manager searches resumes in their applicant tracking system, it will flag those keywords, and your resume will climb to the top of the pile.
Are you looking to stand out even more? Consider including a video cover letter to accompany your application.
4. How to Make Your LinkedIn Profile Look Incredible
Okay, so that's your resume. Let's discuss your LinkedIn profile and what to include for each section on your profile page.
Feature a Tagline That Will Make You Stand Out
Your name and tagline are the first things people will see when they connect with you, so make it count. Consider putting something like "aspiring sales professional" or "the next top seller on your sales team" as your tagline.
If you're comfortable, LinkedIn allows you to include your preferred pronouns beside your name, making it easier for recruiters (or anyone, really) to use the correct pronouns when interacting with you.
Choose Your LinkedIn Profile Picture Wisely
One of the most important things about your LinkedIn profile is your photo. It doesn't have to be done by a pro photographer, but you do want to ensure you look professional and approachable—so make sure to smile! And no selfies, please.
Hot tip: The portrait mode on your iPhone takes a great photo!
Get a Tech Sales Job - LinkedIn Profiles, You're Doing Them Wrong
Will Aitken answers some of the questions you should ask yourself BEFORE applying for tech sales jobs.
Don't Skip the "About" Section
The About section on LinkedIn gives you space to let folks learn a bit about the real you. Make it personal. Make it yours. And whatever you do, don't write in the third person.
Experience Matters, but Make It Relevant
Recruiters and hiring managers will look at this section, so it's important that it's up to date. Just as important is that your most relevant experience is featured. Don't feel like you have to list every single job you've ever had here.
Your Education Isn't Everything
Just like your experience section, you should also make sure you have this filled out, and again, don't stress if you don't have a degree. Include any relevant courses (free or otherwise) that you've completed.
Include Any Licenses and Certifications You Hold
This section on LinkedIn is where you can list some of the certifications and courses mentioned above. Adding these will position you as the type of person willing to go above and beyond and work to learn new skills.
You've Got a Very Particular Set of Skills
Speaking of skills, these are great for keyword searches. Consider adding a few skills that might pop up in a sales recruiter's searches. For example, keywords like sales, cold calling, business development, sales development, emailing, communication, and selling are all good options to consider.
Ask People in Your Network for Recommendations
The recommendations section is almost a third-party testimonial or reference before your interview process. Ask previous managers or colleagues with whom you had a good rapport to fill out a recommendation for you.
Pro tip: The more recommendations you can get on LinkedIn, the more credible you will look.
Share Your Interests
Do you have a hobby or other interest that makes you tick? Add it here in the interests section to give recruiters and followers a little sense of who you are outside of work.
Ensure you're not following anyone controversial or offensive because what you do online matters.
Make Yourself Open to Opportunities
The last thing you want to do on your LinkedIn profile is make sure you list yourself as "open to opportunities." This small checkbox will make you more discoverable as a candidate to recruiters.
How to Apply for Entry-Level Tech Sales Jobs
Now that you've got your resume and your LinkedIn profile polished up, it's time to apply for some jobs.
LinkedIn is the number one place to look for a job as an entry-level seller. There are other sales job boards, like RepVue and Bravado, but those are often for more senior roles, so we recommend sticking to LinkedIn if you're just starting out.
The entry-level sales jobs you'll want to look for are sales development representative (SDR) or business development representative (BDR).
Get a Tech Sales Job - Biggest Mistake When Applying For Jobs
Will Aitken explains how there's so much more to applying for sales jobs than just clicking "apply."
Most tech sales jobs these days are remote; however, it does help to narrow your search a little bit to either the state or country you live in.
Next, you'll want to look at the most recent jobs, ideally ones posted in the last week. If you're just starting in sales, it's going to be super important to work for a company and a manager with the time and expertise to train you to be a good seller. Ideally, a company that has over 100 employees will likely have a solid process to onboard and train you and make you the best seller you can be.
3 Ways to Stand Out During the Job Application Process
Whatever you do, don't just hit apply and call it a day. You must do extra work to stand out when applying for jobs. After all, that's what sales is all about, right?
Here are a few ways to go above and beyond and get any hiring manager's attention.
1. Find the Hiring Manager for the Role You're Applying For
Start by looking for sales managers, sales leads, or team leaders. The larger the company, the harder it will be to find the right person. However, the research you'll be doing is very similar to what you would do if you were selling to a company. This is your chance to practice the sales discovery process!
2. Send the Hiring Manager a Video Message
Stand out in a sea of applications, and record and send a video message to the hiring manager. This personalized video message will let you highlight your confidence and showcase your personality.
3. Network with Other Employees at the Hiring Company
If you cannot see the hiring manager, don't hesitate to reach out to current employees to see if they can help you.
Lather, rinse, and repeat! If you follow the process above for each job you apply for, you will get some interviews.
How to Ace the Job Interview
So, you've started to get some hits—awesome! Typically, the first calls you will get will be from someone in human resources (HR).
What to Say in the Interview Screening Call
The screening call is often a formality to ensure you're not wasting the hiring manager's time. It's typically with HR and will last anywhere from 10-15 minutes.
Get a Tech Sales Job - How to Easily Impress your Interviewer
Here are a few tips on how to nail this initial screening conversation:
Don't be nervous. Just answer their questions as best as possible and in a friendly way. Don't forget to smile!
Tell them you're interested in getting into sales development (or whatever area of focus the role is for).
Tell them about all the extra work and books you've read to try and get ahead.
Tell them you want to work for a company that will train you well.
Do These Two Things Before a Job Interview
If you make it to the next step in the process and land an actual interview, here's how to prepare for it:
1. Check Out the Company's Website
Do some research to ensure you understand what it is they sell. Look at their product, how long the company has been around, and who their CEO is. Most of this will be available on their website and LinkedIn profile.
2. Check Out the Competition
Look into two or three of the company's top competitors, and know their names off the top of your head. If you can get a sense of what differentiates the hiring company from the competition in your research, even better.
What to Expect During the Job Interview
Heads up! The hiring manager is likely going to have a lot of questions for you, so make sure to practice your responses beforehand.
Be prepared for common questions like
Why do you want to work in sales?
Why do you want to work for our company?
What motivates you?
Tell me about your most significant achievements.
Be thoughtful in your responses, and don't forget to smile! But also, don't forget this is a two-way street. Come prepared to ask some questions of your own.
Sample Questions to Ask the Hiring Manager in a Job Interview
Can you tell me about someone you brought in as an SDR who is now an AE?
What did that journey look like for them? How did you help coach them?
How much training is going to be available for the role?
How good is the product at solving customers' challenges?
What's the main problem customers try to solve when they come to you?
Make sure to ask questions about the target, how you'll be measured, and what's expected of you daily.
Always Follow Up After the Job Interview
Once the interview is over, send a follow-up email with a thank you note. Recap what was discussed and clarify the following steps, if there were any. If not, just say that you'll wait for their word on the next steps.
Send a follow-up video message covering the same points as above to add that extra personal touch. It's one last chance to get your face in front of the hiring manager and solidify their impression of you. You can also take it as an opportunity to clarify or reinforce anything you're unsure you nailed on the live call.
Don't Give Up on Your Sales Tech Job Dreams
We're not going to sugarcoat it; you might get rejected a few times. But you'll only get better and better the more you put yourself out there. So keep practicing, applying, and interviewing—eventually, you will get an offer!
What to Do If You Get the Job Offer
When the job offer finally rolls in, it's essential to make sure it includes a good base salary plus commission. We highlighted average salary expectations above, so you can use that as a frame of reference. Ensure the base salary covers your living expenses, and treat any commission as a bonus. Only once you're pleased with your offer and you feel it's a good fit.
Pat Yourself on the Back; You Got the Job!
Congratulations! You just got yourself your first-ever tech sales job. Now, the hard work isn't over yet. Commit yourself to it for additional learning opportunities so you can continue growing your career in tech sales.
Good luck out there, and happy closing!
This post was originally published on December 23, 2022. It was updated on July 18, 2023.