YouTube has a larger audience than ANY television network, and it's not even close.
Overview
YouTube is the world's second-largest search engine. You and your business simply cannot afford to be mediocre (or absent) from this colossally important platform.
But you also should be using an owned video platform to augment, extend, and improve your YouTube strategy.
How do these two work together? How should you perfectly integrate your YouTube videos with video content that lives on your own website? You'll find out... in only NINE minutes!
Join Jay Baer—hall of fame keynote speaker, bestselling author of six books, and founder of Convince & Convert—for this info-packed, utterly useful, extremely concise broadcast: The Best Way to Incorporate YouTube Into Your Business Video Strategy.
You'll learn what should be on YouTube, what should be on your site, how to move prospects between both, and a lot more. Don't miss this important topic. Plus, it really is only NINE minutes long.
Can't make it live? That's okay. Register anyway and you'll receive the recording, which you'll be able to watch between meetings. High value + low time commitment = big win.
Speakers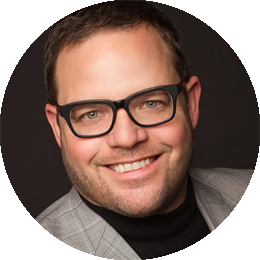 Jay Baer
President, Convince & Convert
New York Times Bestselling Author