February 27, 2017
Mystery Solved: What Goes Into an Award-Winning Content Marketing Campaign that Sales Loves
As a modern marketing team we're always looking for new ways to inspire our customers and educate our online audiences. But we also make sure not to forget one of our key 'customers' when planning out new programs: our own internal Sales team. As active practitioners of sales and marketing alignment, we know the most impactful campaigns are those that deliver real value to our prospects and customers, but are also designed to help Sales quickly identify potential buyers and accelerate pipeline development.
So it was particularly exciting when we heard we had won the 2017 Killer Content Award for Sales Enablement for one of our top-performing campaigns of the past year.
So what was the secret to delivering an award-winning campaign that had Sales giving Marketing a standing ovation? Nothing more than some amazing content, an interactive survey, and an integrated launch plan that put our sales team front and center.
Put Your Videos to Work Create, host, manage, and share your videos.
Sign Up Free
The Campaign: Video Marketing Maturity Assessment
The idea for the campaign originated from discussions with our own sales team and our channel partner, Demand Spring. Both were hearing from prospects that they were unsure how to benchmark their video programs against others in the industry, and that they didn't know if, or where, they needed help to become best-in-class video marketers. Without the ability to easily compare themselves to industry benchmarks, it was difficult to create the business case to invest further in video and Vidyard. So we teamed up with Demand Spring to develop the Video Marketing Maturity Assessment that would enable prospects to benchmark their video programs against industry norms, and to clearly understand what they could do next to take their programs to the next level of maturity.
The campaign included a few fundamental content assets. The primary Video Marketing Maturity Assessment tool was built as an interactive survey powered by SnapApp. Users answer a series of dynamic questions related to how they are using video today, what types of technologies they have in place, and so on. We also included a complementary eBook that outlined the various stages of video marketing maturity and the characteristics of each. But the secret sauce was kept for the end. Once completing the assessment, each prospect would receive a custom follow-up from a sales rep with additional content tailored just for them. Depending on what level of maturity they found themselves at, the sales rep would follow up with exclusive content assets to help them clearly understand how we can help at their current stage and what they can do to reach the next level of maturity (and beyond!).
Building Around the Needs of the Sales Team
The mechanics of the program were rooted in the idea that we wanted to find the quickest path to turn a campaign response into a sales opportunity while providing meaningful insights and value to the customer. The assessment itself intentionally asked questions which allowed us to assess the relative maturity of the prospect when compared to video marketing best practices. We also accounted for many of the key questions that our own sales team would ask during a typical discovery call. So once a user had completed the online assessment, the sales team had much of the information they would need to have a relevant, personalized follow-up conversation. Lots of the qualification work already done!
To further help increase response rates to the follow-up email, we provided our sales team with a unique value-add to enable a give-to-get approach by way of in-depth, exclusive follow-up guides tailored for each stage of maturity on how to move to the next stage of maturity. Are you at maturity level #1 (very little use of video at all)? Sales will follow-up with a guide on how to get started with video content. At maturity level #3 (fairly advanced usage of video in marketing)? Sales will congratulate you and then share a custom guide on how to expand your video programs into sales and customer service. And the most important thing of all is that everything was 100% prescriptive for the sales team. They knew exactly what to follow up with based on where the user scored in the maturity assessment. Personalized, value-add sales outreach, powered by your friends in marketing. Talk about sales acceleration!
It's also worth noting that our sales team is now using this campaign as part of their outbound activities as well. Once they've piqued the interest of a prospective customer, they will often point them to the assessment tool because it provides real value to the prospect but also helps to answer some key qualifying questions quickly and with a high degree of accuracy.
Take-Aways and Lessons Learned
We found lots of great takeaways from the success of this program, here are just a few highlights that you may want to consider when embarking on something similar:
Involve the sales team early on in your campaign planning. Test your ideas with different sales reps to see if they think the program will truly help to accelerate deal velocity.
Learn how your sales team really qualifies buyers and consider how to build those qualifying questions into your campaigns. The more they know up-front, the more efficient and effective they can be in turning a lead into a customer.
Maturity assessments can be a great idea! Everyone likes to compare themselves to their peers and industry benchmarks. Just make sure the questions and the content have a high degree of integrity and are truly aligned with industry best practices. Value first, lead velocity second.
Great interactive content experiences can go a long way. By partnering with SnapApp and Demand Spring, we were able to deliver something very engaging that looked professional and worked seamlessly. It was quick, inexpensive, and helped us deliver a strong ROI.
Finally, don't forget about promotion! The content was great, but it was only successful because we promoted it via email, video marketing, our blog, social media, digital ads, our partner community, and more! With more than 1,000 completed assessments and hundreds of thousands of dollars in qualified pipeline, this was much more than just a content campaign, it was an integrated program that showcased how modern marketing can really move the needle for a business.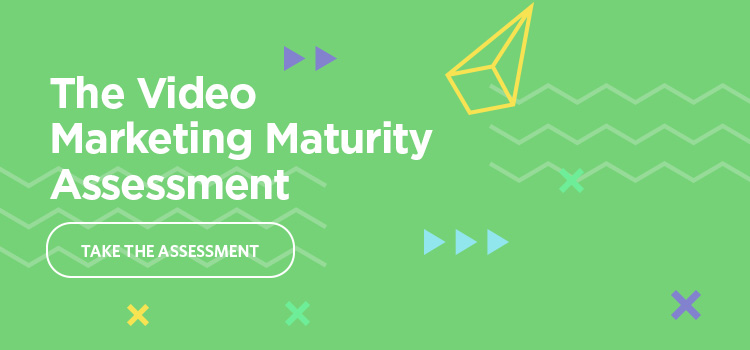 Put Your Videos to Work Create, host, manage, and share your videos.
Sign Up Free