June 28, 2023
·
6 min read
10+ Free Video Marketing Tools to Try
There are video marketing tools for nearly everything—planning, storyboarding, scripting, distribution, and more. These are a few of our favorite free ones.
For anyone who thinks video marketing is expensive, I have a big secret to share. (Shh!) There are hundreds of free video marketing tools out there to help you at every stage of the video process, from ideation and scripting to naming, planning, editing, and distribution.
They make video accessible, which is important. A massive 87% of marketers now rely on video and the race to create great video content is on!
Try these (mostly) free video marketing tools to make your videos the best ones. (And try to keep this between us!)
Free Video Marketing Tools
Cost: Free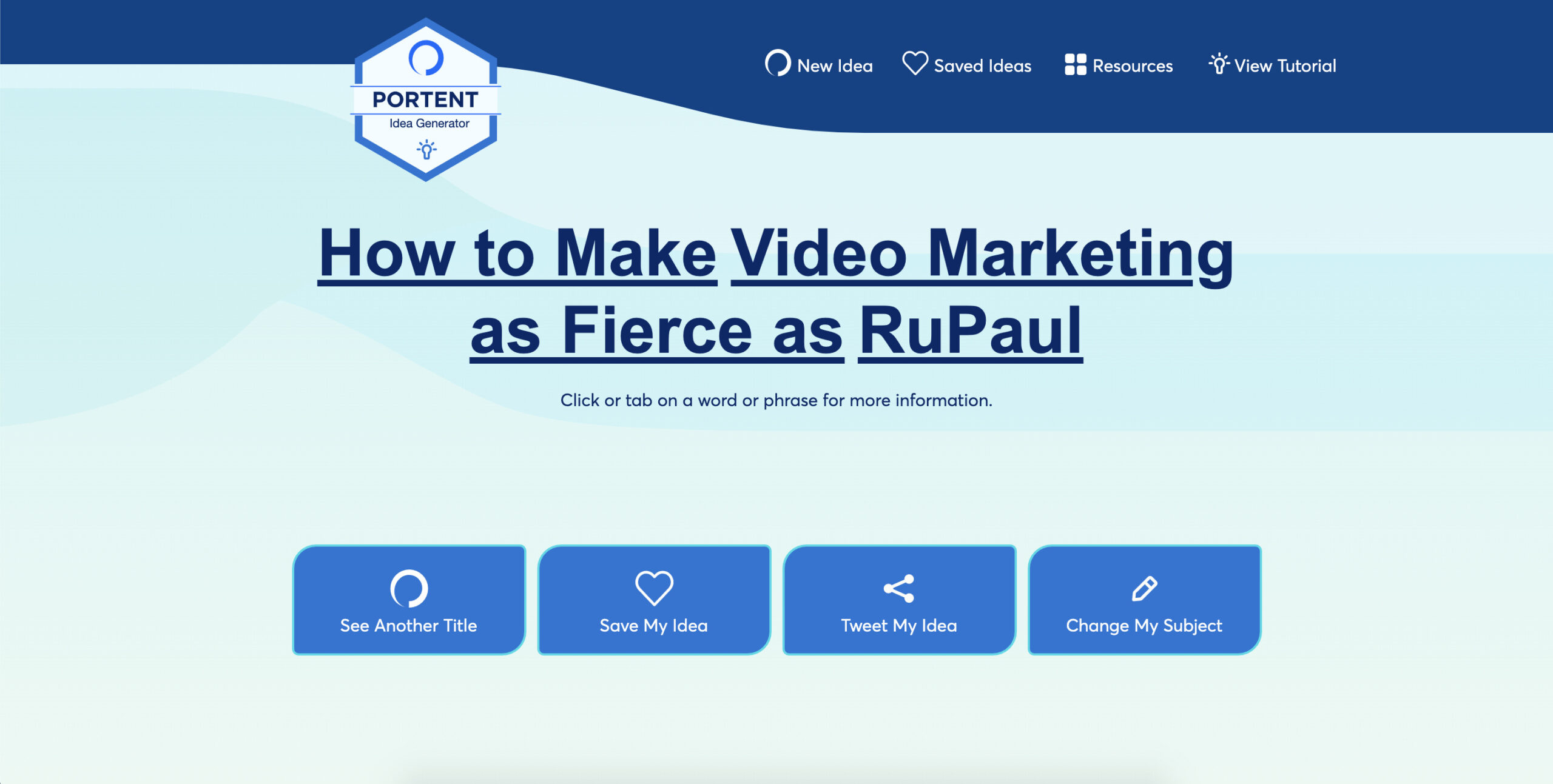 To get the creative ideas flowing, sometimes it helps to assess a bunch of random ones. Enter a keyword or phrase into Title Maker and it'll assemble a title Mad Libs-style.
Some results are really bad, but good bad: They get you thinking. Others are helpful, and set you down an interesting path that you hadn't considered. And some results, like "11 Video Marketing Secrets the Government is Hiding From You" are tin foil hat-level paranoid, hilarious, and sorta make the search worthwhile.
Bonus: Even better, browse a library of videos other marketers have made with Vidyard's free Video Inspiration Hub.
Cost: Free
Save yourself some paper and a load of time with WonderUnit's free video storyboarding tool, Storyboarder. It lets all of us non-artists sketch out what we're thinking as fast as we can think it, rearrange the cells, and share them with colleagues and coworkers.
You can also record audio, in case your team can't tell that that box you drew is a car. Doesn't anybody know a Prius when they see one? Geez.
Note: To use Storyboarder, you'll have to download it. It works for both Mac and PC.
Bonus: Not the artistic type? No fear. Canva has a free video marketing tool for that: Storyboard Creator lets you drag and drop stock photos (or upload your own) to quickly and easily put together a video concept.
3. Video Scripting: Celtx
Cost: Free, with a paid option (from $7 to $10 per month)
Celtx is something of a video project management software where you can write out your script scene by scene, shot by shot, and then view it as a shot list or a series of index cards. You can save media files and notes as you go, share work with your team, and comment on in real-time. If you've already begun writing your script elsewhere, no worries: You can upload it to Celtx.
The upgraded versions of Celtx's free video marketing tool include more features, like budgeting, scheduling, and interactive story maps, and cost $7 to $10 per month.
Pro Tip: As a rule of thumb, each page of script in Celtx will be about one minute of screen time once filmed.
Cost: Free
Vidyard's free Script Timer tool shows you how long it'd take to read your script out loud. This is useful, because without it, you actually have to read your script out loud and time yourself each time you made an edit.
More often than not, Words to Time will give you the bad news: Your script is too long and you'll have to cut it down. The good news is that it'll save you a lot of time trying to fix things in post-production.
5. Video Creation: Biteable
Cost: Free, with a paid option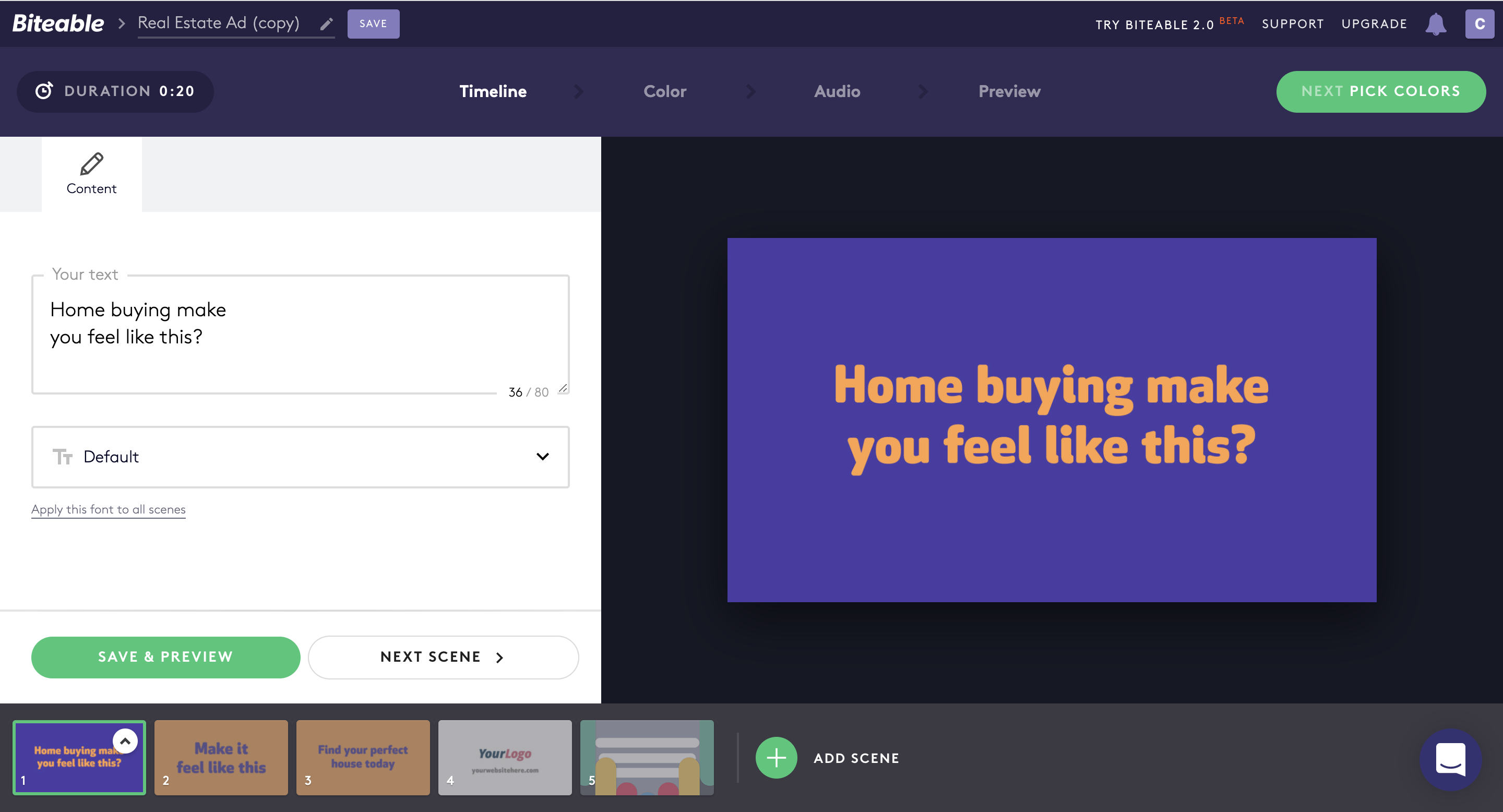 The name is a little misleading—Biteable is not for ordering food. It lets you quickly create content like infographics and explainer videos in a simple drag-and-drop interface. This free video tool is for when you run out of time to produce a film, but still need video content.
You can choose from lots of video templates and while the color palettes might seem restrictive, they're actually a blessing: This free video marketing tool makes it difficult to design things that look bad.
Biteable is free to try, but if you want to download and use what you create, you'll have to upgrade to a paid plan for $20 per month.
Cost: Free, with a paid option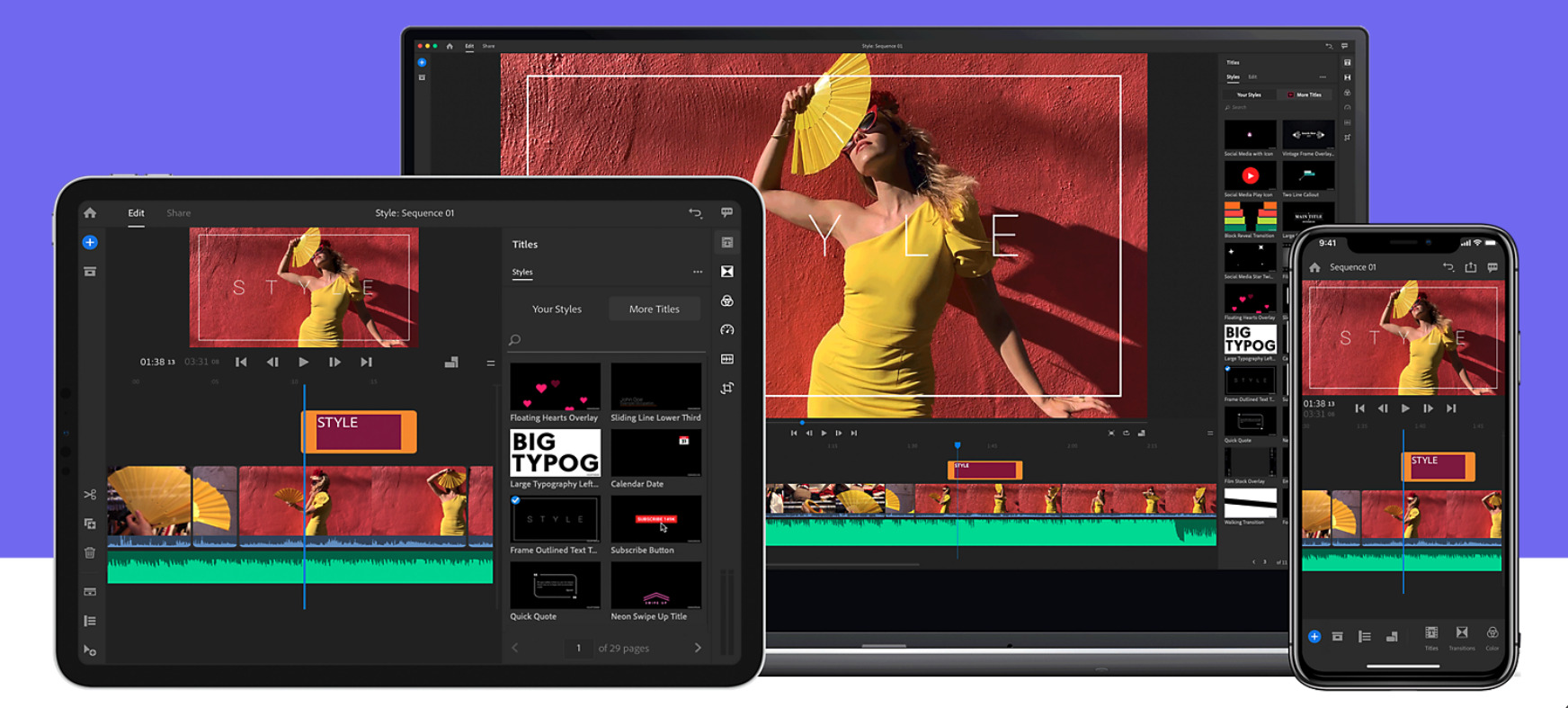 Adobe Premier Rush is a versatile, affordable, all-in-one, free video editor and post-production tool. It's good for all levels of experience, and the capabilities are near endless. Upload your footage to cut and rearrange scenes, add audio, add transitions, adjust colors and lighting, and export for use anywhere.
If you've used Adobe video editing tools before, you'll find that Rush is a major improvement. The company has packaged a bunch of formerly disparate tools into one suite that handles all types of video—desktop and mobile—and is powerful enough for even professional video teams.
Pro Tip: If you pay for Photoshop (part of Adobe's Creative Cloud package) you may already have access to the full version of Premiere Rush, which includes unlimited online storage and exports.
Bonus: If you want a free online video editor, no download, try ClipChamp. You'll have to sign up for a free account to use it.
7. Video Collaboration: Frame.io
Cost: Free, with paid options
If you need to collaborate and provide feedback on video projects, consider a resource like Frame.io.
The free version of Frame.io works well for the review and approval of projects for a maximum of two users. The tool lets you comment on video content at a specific timestamp, making the video editing and review process a breeze.
Bonus: An added benefit of Adobe's acquisition of Frame.io, is for Adobe Creative Cloud subscribers, you can get a 30-day trial subscription to unlock the features and benefits of the team plan.
Cost: Free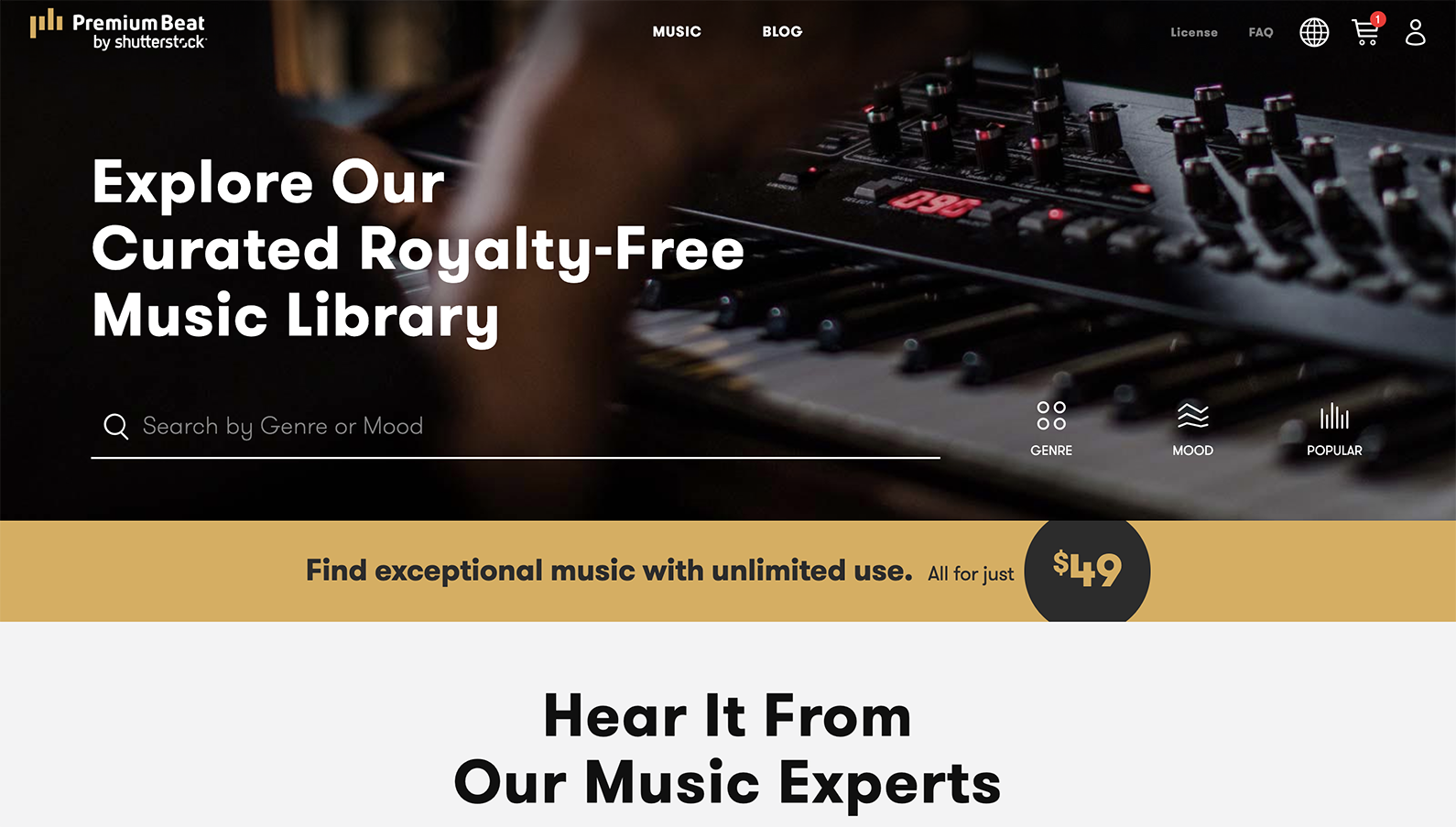 If your video needs music, you can find tons of free royalty-free music just by Googling it. One of my favorite sites is PremiumBeat (owned by Shutterstock) because you can search by mood, and the filtering makes finding what you need simple. There are also endless alternatives like Epidemic Sound, Artlist, Music Vine, and Soundstripe.
Why use royalty-free music? Because in the U.S., Canada, the E.U., and other countries, music is copyrighted. Big music conglomerates use legal firms to identify people using their music without permission. If you distribute a marketing video for all to see and you simply ripped the soundtrack from a movie, you're making yourself a target.
To use royalty-free music in a video for business, you'll probably have to credit the author wherever you post your video. Otherwise, you can pay $50 or so for a license.
Bonus: Learn more about choosing music for your video.
Cost: Free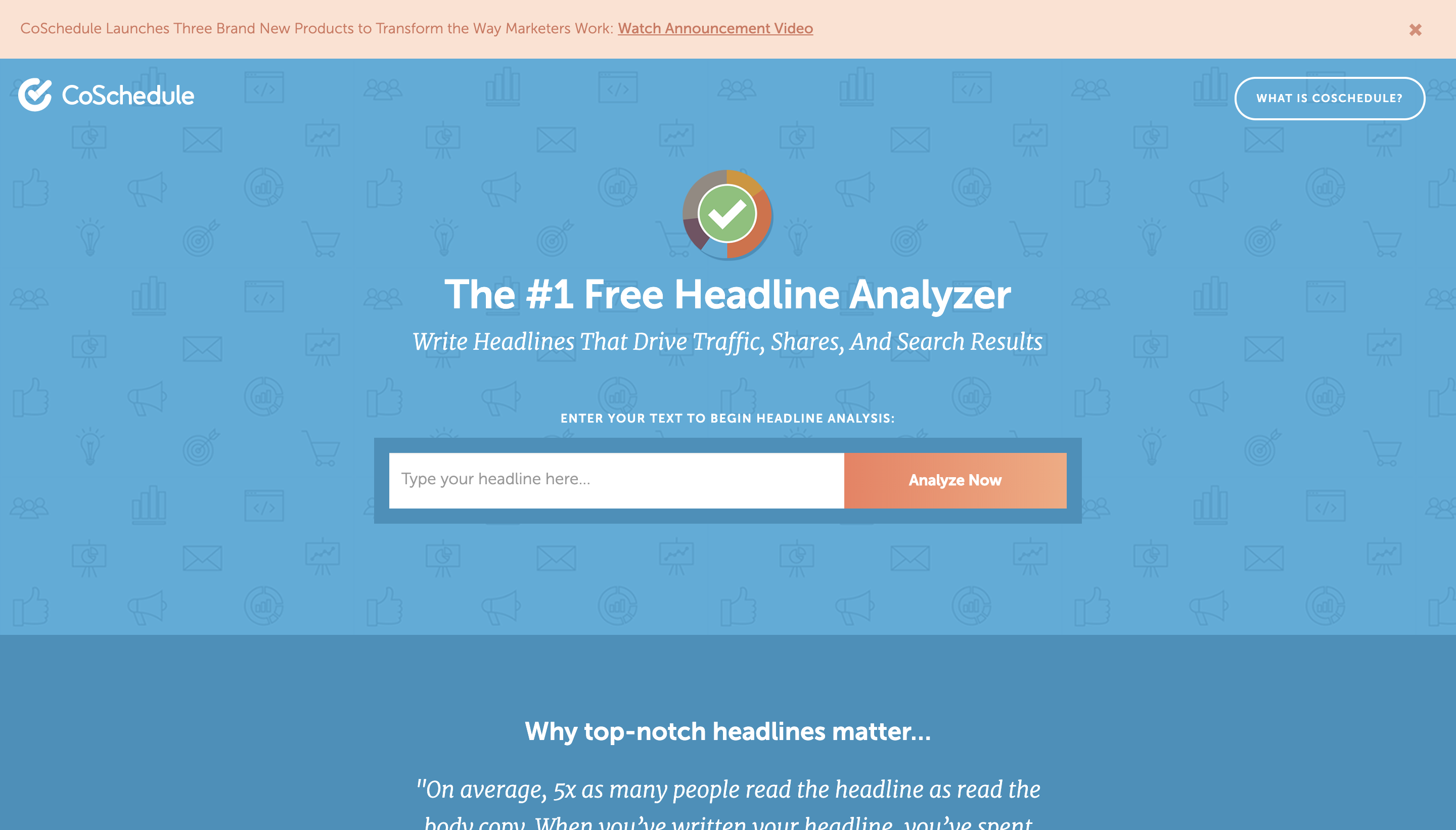 Use CoSchedule's Headline Analyzer to craft compelling video titles. It isn't foolproof, but it's also pretty transparent about how it makes judgements: It scores based on whether the words are uncommon, emotional, or powerful, and provides recommendations.
Headline Analyzer is good for a first-round review, but it's best to run your title choice by your team. I find it doesn't grasp humor, irony, or vertical-specific terms.
Bonus: Can't find a synonym that's more evocative than what you've got? Related Words offers a more expansive selection.
10. Video Creation and Editing: Canva
Cost: Free, with a paid option
Canva's free online video editor is a robust tool that lets you create professional-looking videos directly from your browser. Its drag-and-drop editor includes transitions, animations, designer fonts, and an audio library. Beyond editing, manage and personalize your media clips, add sound effects, and perform voice-overs. The tool even includes a built-in recording studio, one-click video effects, and the ability to remove video backgrounds.
Sharing your creations is simple with direct social media integrations and scheduling tools. For $13 per month, you can unlock additional features like transparent backgrounds and your own branding.
Pro Tip: If you want to create GIF thumbnails for your video, you can create them with Canva's paid version. Create designs, add animations to the designs, then download it in GIF format.
11.
Video Hosting

: Vidyard

Cost: Free, with paid options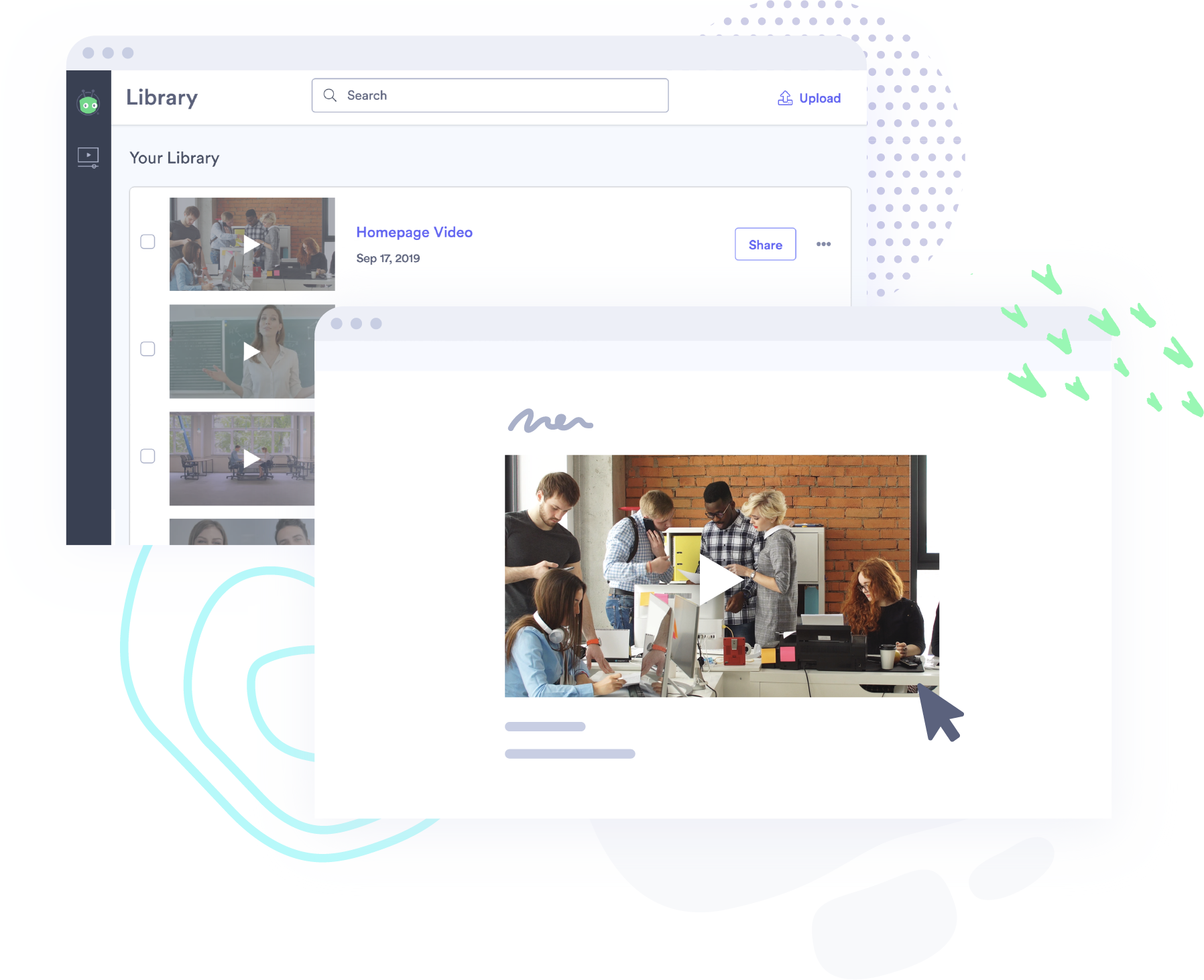 Vidyard is a lightweight video hosting platform designed with marketers in mind. With Vidyard, you can start adding videos to your website and other marketing campaigns with just a few clicks. The free version lets you upload your videos and they'll be automatically optimized for sharing. Embed up to five videos at a time. Toggle on and off which videos you'd like to be embeddable at any given time.
Unlike most free video hosting platforms, Vidyard has zero ads—so there's nothing to distract viewers from your content. Just a small Vidyard logo on the video player, which can be removed if you decide to upgrade.
Bonus: If you don't have a video to upload yet, Vidyard has a free screen and webcam recording Chrome extension that makes it easy to create videos too. Just click the extension on your browser to record, and your new video will automatically upload to the cloud, along with a thumbnail. Send it in an email, or copy the link to share the video wherever you want.
Put Your Videos to Work
Create, host, manage, and share your videos.
Sign Up Free
12. Video Sharing and Distribution: YouTube (and Vidyard)
Cost: Both are free
For Getting Your Video Out to the World: YouTube
For discovery, nothing beats YouTube. It's the world's biggest social network, used by 1.7 billion people worldwide. Its algorithm recommends your marketing videos to people who are likely to be interested.
To make it work, however, takes work. You'll need to set up your YouTube brand page, add keywords, and spend time crafting ultra-clickable titles and thumbnails. And then, consistently add videos to attract subscribers. And of course, you do run the risk of your viewers getting caught in a cat video vortex thanks to YouTube's watch next suggestions.
For Creating or Embedding Your Video: Vidyard
The free version of Vidyard allows you to upload, manage, and embed videos. Plus it includes the Vidyard Chrome extension, which lets you capture videos and send them in an email, through social media, or embed them online.
Put Your Videos to Work
Create, host, manage, and share your videos.
Sign Up Free
This post was originally published on August 19, 2019. It was updated on June 28, 2023