April 26, 2023
·
5 min read
Sell Smarter, Not Harder: 4 Sales Best Practices for Mastering Video Sales
Help your sales videos stand out and get views! Here are the four best video sales practices to follow.
Modern sales best practices agree: If you want your buyers to notice you, you need to get their attention by sending them custom-recorded videos.
But actually getting in front of the camera can be hard, especially if you don't have a lot of experience with video creation. How can you make your sales videos the best they can be?
We asked our video specialists that very question. Here's their answer: Four sales best practices for creating videos that will wow your buyers.
Keep reading to learn more about each best practice, along with actionable tips you can use to start making better sales videos right away.
Connect, Convert, and Close More Deals
Easily record and share video messages.
Sign Up Free
Contents
1.1.1 Use Good Lighting
1.1.2 Get Clear Sound
1.4.1 Why Them?
1.4.2 Why You?
1.4.3 Why Now?
1.4.4 Call to Action
Boost Your Sales Game: Master These 4 Video Sales Best Practices
When you break it down, creating high-quality sales videos is way easier than you think. Our video pros suggest focusing on these four video sales best practices:
Get the production basics right
Capture attention with an animated thumbnail
Always be interesting
Tailor your video and your message to the buyer persona
Best Practice #1: Get the Production Basics Right
This video selling best practice is the most simple of them all and the most important one to get right.
You don't need fancy equipment or extensive video production training in order to make great sales videos. Just pay attention to your fundamentals and follow these classic recording principles.
Use Good Lighting
Natural lighting is often the best for your videos—and it's free! Try recording in front of a window in the morning and afternoon for a natural, soft glow. (Just make sure you're not pointing the camera into the sun!)
But you won't always have access to a window on a perfect sunny day. If your footage is looking a little dark and dingy, find artificial sources of soft light. Skip the harsh lighting: It can be unflattering.
(Tip: You can transform strong, harsh lights into softer ones by fitting a diffusion filter over the light source. Sometimes, you can DIY your own filter—try a sheet of white paper or a translucent plastic bag!)
Get Clear Sound
Record your videos in a quiet space to make sure your viewers can hear you clearly. If you're recording in a busy environment, reach for a pair of headphones with a microphone to dampen background sounds.
Surrounding noise still creeping in? Try using a noise-canceling tool like Krisp.
Choose Your Recording Location Carefully
Be thoughtful about your video's backdrop.
If it's too bland, you'll bore your audience. The "blank white wall" background is the kiss of death for a sales video.
But you can also go too far in the opposite direction. Background too busy? You might lose your viewer's attention. How about too manicured? It can give your video a mass-produced look, making it feel inauthentic.
You can set up the right background by using an uncluttered space with a bit of visual interest. Try a curated view of your busy office floor, or that shelf full of plants in your home office.
Try to tailor your video's background to your audience. And don't forget that the way you dress is part of your background, too! If you're selling enterprise legal software, don't record from your messy kitchen in your pajamas.
Learn From the Pros
Here's an example of a background used right. When Dan is out of office for the holidays, he auto-responds with this video. The festive background grabs the viewer's attention and makes the video feel more timely…and the "OOO" message on his phone gives an upfront summary of the video right in the thumbnail.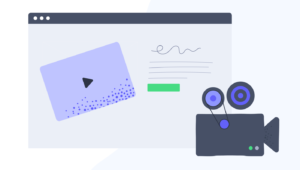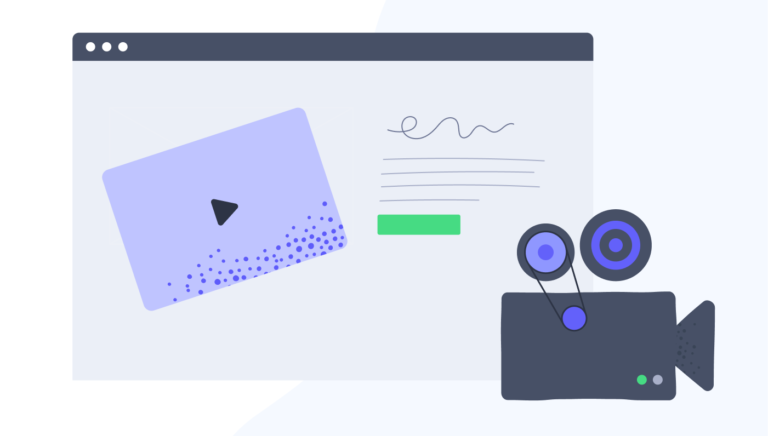 Master Video for Sales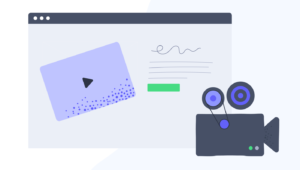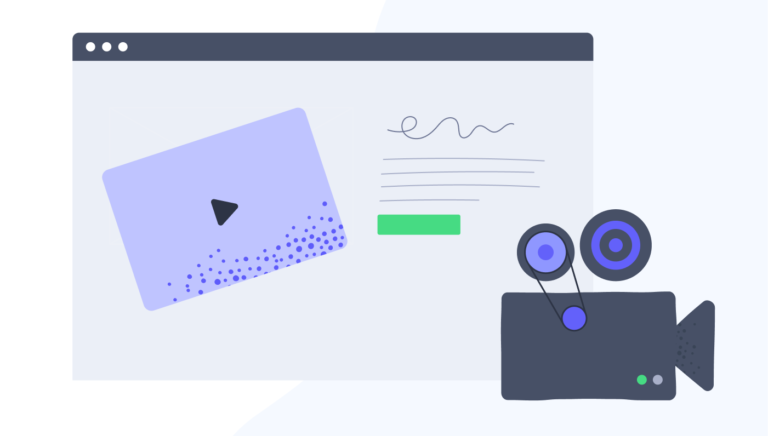 Learn the fundamentals behind effective video selling in our free 20-minute Video Selling Master Class.
Take the Class
Best Practice #2: Use a Great (Animated) Thumbnail
As more and more sales reps are starting to use video to sell, the bar for what counts as "creative" is rising. Showing viewers your creativity and inventiveness starts with the first part of your video they interact with: The thumbnail.
Does your thumbnail make prospects curious? Does it hint at the value inside the video? Is it so off-the-wall that prospects just can't help but click?
If you need inspiration, look at what kinds of videos are trending on YouTube right now. What do their thumbnails look like? What makes them so clickable to you? And how can you use those principles to increase the click-worthiness of your own thumbnails?
An easy way to grab attention with your thumbnail is by using motion. Some video hosting platforms (yes, like Vidyard) let you transform a few seconds of your video's content into a GIF that you can then set as an animated thumbnail. You'd be shocked by how much of a positive effect even a simple animated thumbnail (like you smiling and waving at the camera) can have on the performance of your video.
Learn From the Pros
This thumbnail checks all the boxes: It shows the prospect's name, tells them what the video's about, and includes a friendly smile and wave. (Want to try making this video yourself? Follow along with our pre-meeting touchpoint template.)
Get More Views on Your Videos
Choose the perfect thumbnail every time.
Sign Up Free
Best Practice #3: Always Be Interesting
So you got your buyer to click on your thumbnail. That's a great start…but your work is far from over.
Once you get them hooked, you have to sustain your viewer's interest. Just because they clicked doesn't mean they'll stay for the whole thing.
So you need to get to your point, fast. Don't spend too much time on introductions and pleasantries. Tell your viewer ASAP about what they're going to get out of your video—or ask relevant, probing questions to get them thinking.
Ever heard of the Minto Pyramid? It's a communication framework that you can use to structure your videos.
In this format, you present your key takeaway first. Even if your prospect clicks away from your video 30 seconds in, you'll have already delivered your payload.
Once you lay out your takeaway, sketch an outline of the points backing that takeaway up. Then fill in those points with more detailed info.
Try presenting your videos this way, and track how they perform compared to your normal style of outreach.
And keep experimenting! Try new approaches and formats regularly. If you're working in a team, hold challenges or contests to see who can come up with the most creative and entertaining piece of video outreach.
Here are a few fantastic video templates you can get started with. Just follow along with the scripts:
Best Practice #4: Tailor Your Video and Your Message to the Buyer Persona
This sales best practice is age-old advice, but it's still as true as ever: Always show that you've done your homework. Don't reach out to prospects with the wrong message for their industry or role, and don't ask questions you could have easily answered by looking at their website. Understand your ideal customer profile and target prospects appropriately.
And above all, don't pitch. Our sales experts recommend that you never pitch in initial cold calls. If you talk about your product at this stage, do so in the context of your prospect's challenges. Show them what your product means to them on a personal level—like how it'll make them so efficient and successful that they'll snag that big promotion.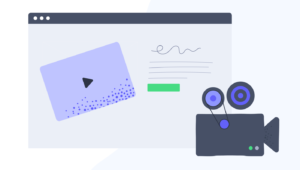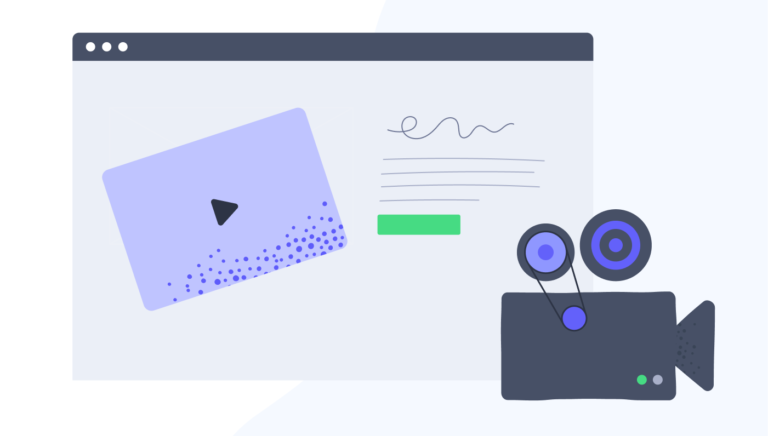 Master Video for Sales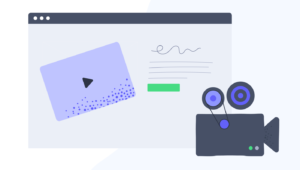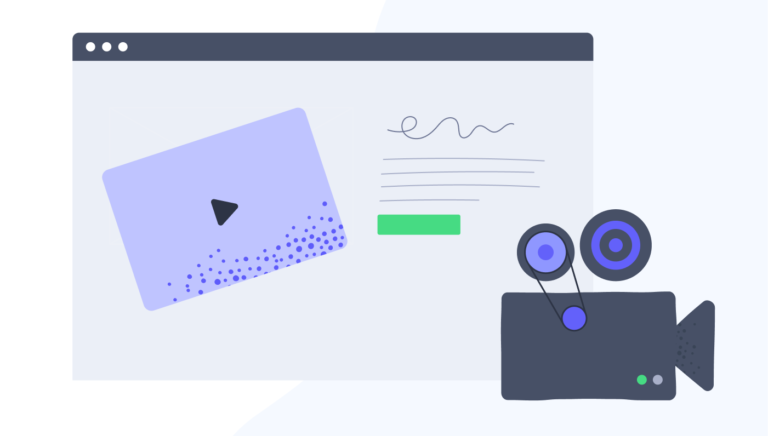 Learn the fundamentals behind effective video selling in our free 20-minute Video Selling Master Class.
Take the Class
Here's a simple template for your early-stage sales videos to keep them focused on your buyer's needs:
Why Them?
In the first five seconds of your video, appeal to your prospect's ego. Let them know this isn't a batch-and-blast message, and tell them why it's their interest to keep watching.
Example: "I reached out because you recently shared a fantastic article…"
Why You?
Explain how you're going to add value to your prospect's business–you should understand your company's value statement and work it into this message. Don't talk about features; tell them about the benefits. Be clear what's in it for them. The goal is to convince them to schedule a call, so leave them with at least a few lingering questions.
Example: "We can help you hire better recruits in half the time…"
Why Now?
Explain the compelling event that they'll need your product to overcome.
"Roles are getting harder and harder to fill, and the inevitable Q4 hiring freeze is coming up…"
Call to Action
In as specific terms as possible, suggest a date and time to talk or meet.
Example: "Can you chat this Thursday (January 10) at 4 p.m. ET? Let's book it—my calendar will pop up at the end of this video."
Put These Best Practices into Practice!
Pretty simple best practices, huh? Now that you know what our video pros recommend, get out there and start making sales videos that are the best they can be. We're cheering for you!
Connect, Convert, and Close More Deals
Easily record and share video messages.
Sign Up Free
This post was originally published on January 23, 2019. It was updated on April 26, 2023.