Overview
What's the secret to success in the digital era? A truly outstanding customer experience—the kind that evokes heart-eyed emojis and maybe even a slow-clap. More and more businesses are waking up to this reality but are finding that it's becoming harder to deliver. Customers demand faster and better support practically by the day according to Salesforce's 2017 State of Service report and support organizations are being asked to do more with the same old resources.
It doesn't help that support organizations have been traditionally treated as cost-centers and that support executives must prove that customer care can indeed be a strategic engine for growth. They must optimize their organization's workflows, reorient teams to replace productivity metrics with people-based ones, and train agents to handle more complex questions with the same headcount and training. Where the heck can these executives turn for help? To the power of video, of course.
Video is the future of support
Marketers and salespeople have long known the explanatory power of video and it's high time customer support organizations caught up. Why is video so impactful? Because it offers a higher informational throughput than legacy channels such as email, phone, or live chat. Take for example, the challenge of explaining how to tie a bow tie. In writing, it might require a small novel but with video, you can truncate this transmission, as well as a plethora of other support situations, into just a few moments. It's the reason that "how-to" videos are among the fastest growing categories on YouTube and are the first place that most customers go for answers.
With a video enablement platform such as Vidyard for Support, videos are simple to record, convenient, and personal. Support agents can record and share in less time than it takes to write an email. They're asynchronous, which means that unlike social media or web-chat support, customers can save and view them at their convenience. And because videos transmit body languages and emotions, they allow your customer service teams to make the retention-driving personalized connections that modern customers swoon over.
?  = ?  ?  ?
In short, video and a tool like Vidyard for Support can help your support organization crush its success goals by increasing customer satisfaction, deflecting more support tickets, decreasing the time-to-resolution, and significantly reducing the cost-per-call.
Interested in seeing what that looks like? Let's dive in and learn more.
4 ways to improve your support with video
1. Save time by replacing phone and email with video messages
Agents can save time in their communications by replacing lengthy emails or phone calls with video. Take for example, a client who needs to know how to log back into a software. Using email or chat, the support agent must detail each step meticulously because if their terminology varies even slightly from what the customer sees on-screen (such as telling them to click a "menu" when it actually displays a gear icon), the whole train of support can derail. The same inefficiencies apply to phone calls and good old annotated screen shots, both of which are cumbersome and leave explanatory gaps.
Video is more precise because it shows rather than tells. Agents can record once and customers can watch and rewatch at their leisure.
Communications you can replace or enhance with video:
Lengthy emails
Annotated screenshots
Phone calls
Chat support
Remote login
Video is much more precise because support agents can record their screen as they perform the action. This leaves zero room for interpretation—it shows rather than tells—and is a huge time saver for both the sender and the viewer. Agents need only a few minutes to record a just-in-time video and customers need only the same to view it. There's no email writing, rewriting, or editing. There's no waiting for the customer to return from inactivity during chat support or having to repeat themselves over the phone. Agents can move on to other tickets in the interim.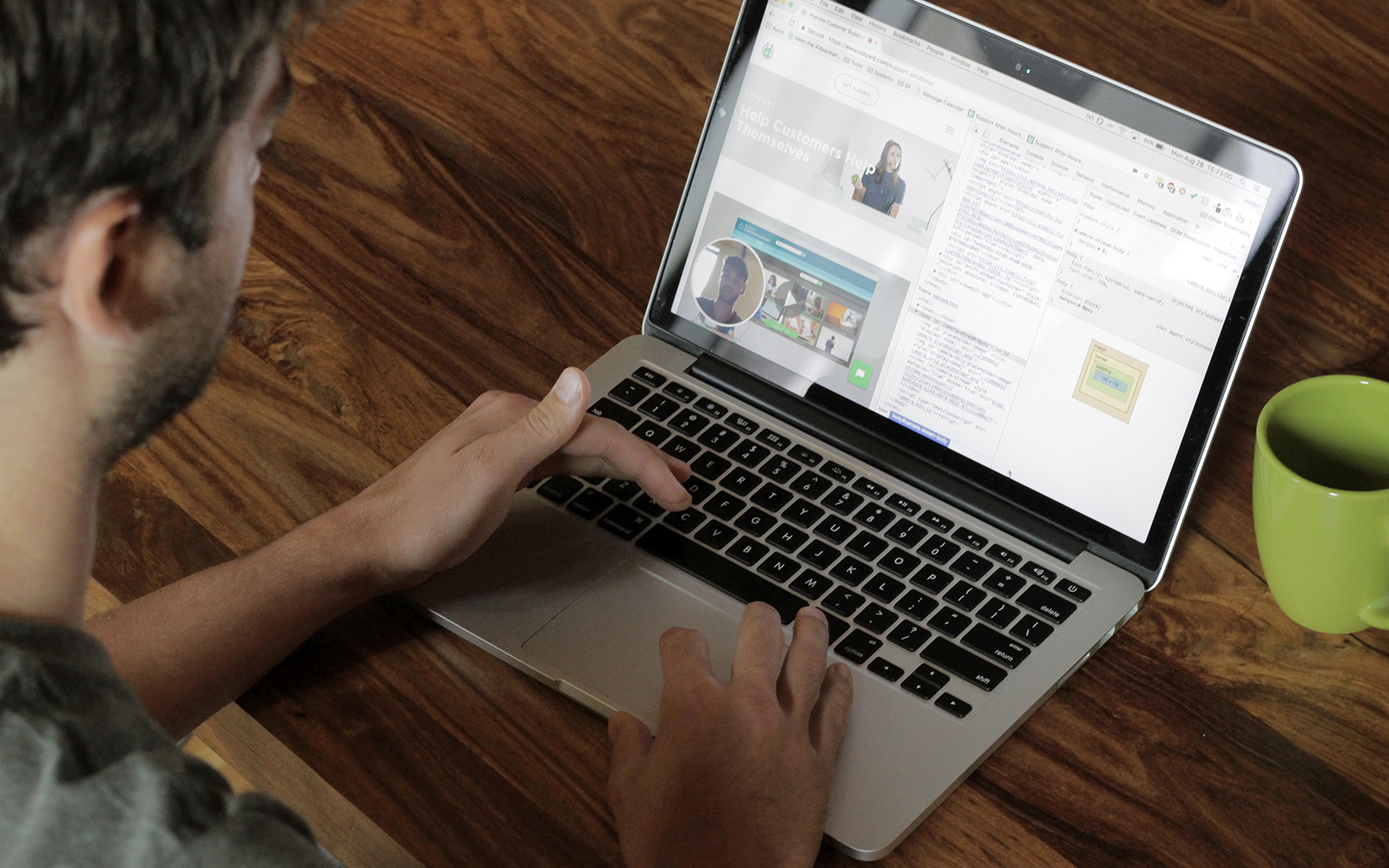 Easy Recording with the Vidyard Chrome plugin: To quickly record videos, agents need only click the Vidyard icon on their Chrome browser. They'll be prompted to record a video with one click and can choose between a selfie, a screen capture, or a combination of both. Once recorded, videos will appear instantly within their CRM instance and can be sent out individually or bundled into a playlist.
2. Increase customer satisfaction with video
Videos also boost customer satisfaction. In a day and age when more and more support is automated, customers who can't fix their own problems are typically dying for the type of human connection that video delivers. For example, how many times have your agents had to apologize for a bad experience via email? Probably more than a few, and there's only so much sincerity they can pack into an eleven-point Arial font email. With video, customers can actually see your agents empathizing with them, can hear their name spoken, and can see the physical gesture of a hand reaching out which shows that your team takes their issue seriously.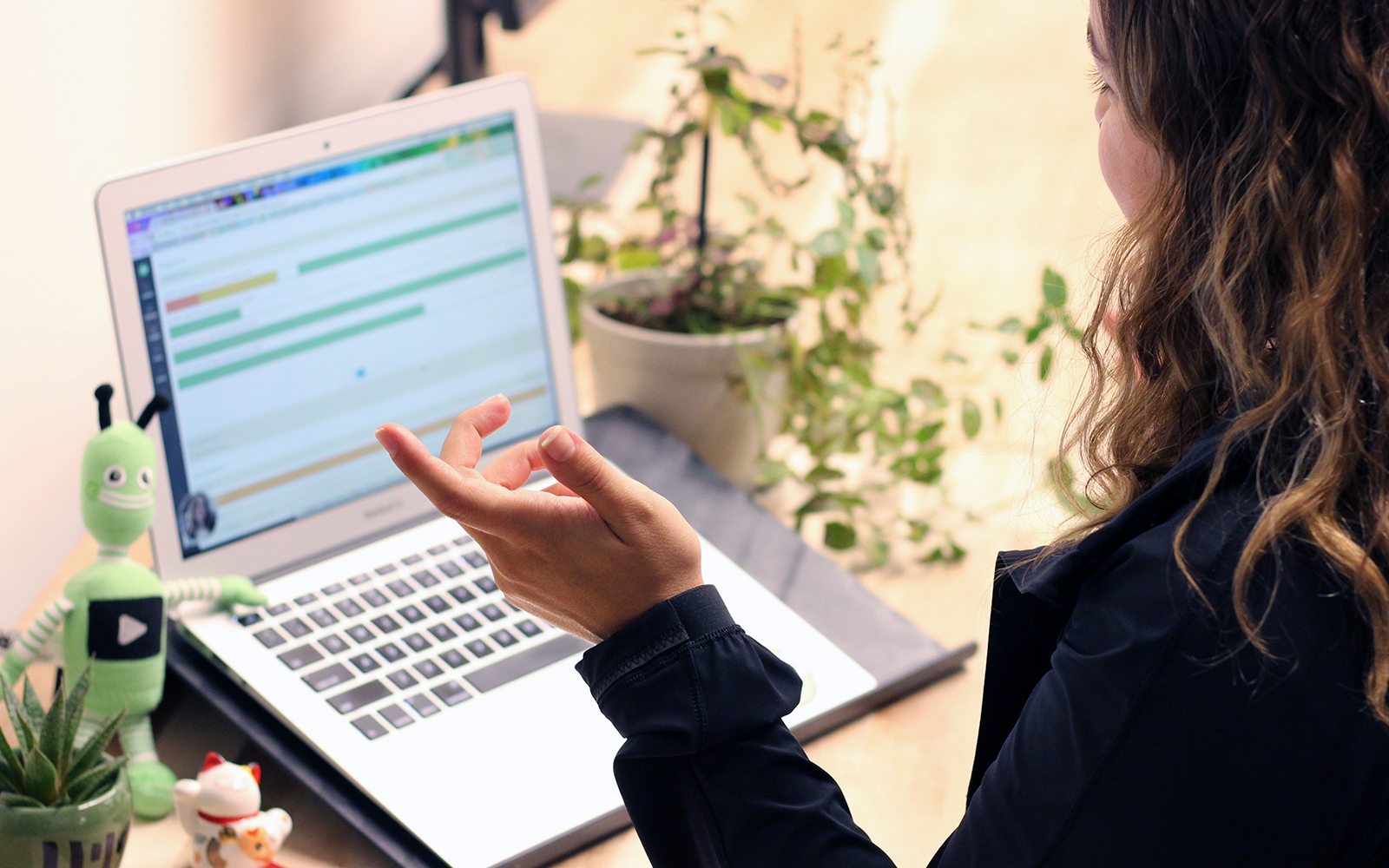 Here are a few tips for using video to further increase satisfaction:
Deliver high-touch personalized help. Even though video is simple to record, it appears hard. Customers who receive fully personalized videos with instructions  that include their name, as in, "Hey Jordan, try this," will feel that your team has gone to greater lengths to serve them.
Always begin videos with a personalized introduction. Even if your agents send pre-recorded videos, inserting a personalized introduction at the beginning can achieve the same CSAT benefits as a fully customized video.
Resolve issues faster. Let's not forget that because video eliminates a lot of back-and-forths, it reduces time-to-resolution which is the real key to making customers happy.
Include personalized thumbnails. Hook customers' attention with a video thumbnail showing their name written on a whiteboard. Their curiosity will drive them to click and engage.
Replace 'thank you' notes with videos. Replacing post-resolution 'thank you' messages with personalized videos of your agent showing their gratitude can help boost NPS.
3. Increase productivity with a CRM integration
Agents who automate their video responses are far more productive. A good video automation platform will offer a super tight CRM integration. This allows agents to create and share videos from CRM support responses, automatically ties videos to customer case records, and even triggers actions. For example, if a distraught customer only watches 25 percent of a support video, agents can be notified to reach out. Or, if a customer watches a support video and indicates that it has resolved their issue, they can provide feedback without leaving the video and automatically close the support ticket in the CRM (Oh hey, CSAT!).
With Vidyard for Support, how many videos can your agents create? As many as they like. All videos are hosted by Vidyard and even though they appear on your company's URL, there's no impact to your CRM storage limits. This allows Vidyard to scalably collect viewer interaction data which your team can plumb for insights.
4. Optimize videos to increase team efficiency
Video analytics allow you to continually optimize your entire team's performance. As agents create, send, and save videos, your team can review what worked, what didn't, and see where they can improve. Unlike other forms of support content such as emails, portals, PDF guides, and FAQs, video offers a wealth of usage data such as how much of each video a viewer has watched and where they're struggling, rewatching, and pausing.
Your team can use this data to identify where customers find the most value. For example, if they frequently skip a lengthy introduction sequence, you know to pare that down. If one agent's videos lead to drastically lower handling times, you can analyze what they're doing differently (perhaps an award-winning smile?). And if your customers consistently access a support video on Feature A but rarely on Feature B, you know to prioritize more content and agent training around that feature. Over time, brands can dramatically improve their videos and the efficiency of the entire team.
Vidyard's advanced analytics
Vidyard for Support is designed to have a simple and highly accessible interface but beneath this neat and tidy exterior lies a greasy V8 engine of an analytics platform. It provides:
Tracking for individual attention span, drop-off, and viewing habits
Dashboards and reporting
Triggered alerts
MAP integrations
Creating a video support strategy with Vidyard for Support
Benefits of video and Vidyard for Support:
Increase CSAT by making support an experience.
Deflect tickets by helping your customers help themselves.
Decrease time-to-resolution by answering questions faster.
Save on support by closing tickets faster.
The Vidyard for Support platform:
Central video management platform
Branded, customer-facing video knowledge center
Administrative roles and dashboards
Self-service videos
Full-service videos
Analytics and testing
Annotation and customer feedback
CRM integration
Video subtitles and translation
A video enablement platform such as Vidyard for Support can turbocharge your customer service. At its core, it's a breathlessly simple video hosting platform with layers of services that fit seamlessly into your existing support workflow. Your agents will, of course, still accept and resolve customer issues within their normal CRM portal but will do so more effectively, more quickly, and with less work. This allows you to apply video all throughout the business.
Like all good strategies, your video initiative should begin with some soul-searching. What is your support organization trying to accomplish? Are you focused on reducing the number of incoming tickets? Are you trying to resolve those tickets which cannot be deflected in a faster and more efficient way? Or perhaps both?
Here at Vidyard, we divide support into two use-cases: self-service and full-service. Self-service videos resolve inquiries automatically without an agent's involvement and full-service amplifies an agent's ability to resolve issues quickly upon first contact. Together, they can provide you a complete video support solution.
Offer on-demand videos to help customers on their own terms with Vidyard self-service
Benefits:
Increase ticket deflection
Rank video answers on Google
Save on support costs
Boost agent productivity, speed up training
Today's customers demand instant service. A Salesforce study found that 80 percent of B2B and 64 percent of B2C customers expect a real time response and the TSIA's Support Services Technology Stack 2017 report finds that 68 percent of end-users say that self-service is their preferred channel for support, higher than any assisted support channel. Your customers have spoken: You need a video knowledge base which can satisfy both of these desires.
Vidyard's customer-facing video knowledge base provides a personalized, YouTube-like experience to deflect the estimated one-half of all support requests that are routine. Customers searching for ways to reset their password, assemble parts, or activate a device can find their answers before they find your support phone number. And because your video knowledge base lives on your URL, the library is fully discoverable by search providers such as Google and is likely to rank among the top search results.
Vidyard's video knowledge center boosts your SEO:
Search engines can't watch videos when crawling your web pages (yet), so the more contextual information you can provide them, the better. Vidyard's video embedding feature automatically injects as much information about your video content as possible and adds it to the header of the web page where your player lives. To learn more, visit Vidyard's knowledge center
Offering a video knowledge center also helps you comply with the knowledge centered service (KCS) methodology because it becomes more valuable with use. Adherents to KCS believe that all issues your company resolves must be documented for future customers to see. In effect, that you should create valuable support documentation as a byproduct of solving customer issues. Vidyard permits your team to incorporate agents' just-in-time self-recorded videos into the knowledge base automatically. This turns your video knowledge base into a living system that responds to demand, adapts to cover corner-cases, and eliminates wasteful duplication of effort.
Video knowledge centers also help get support agents up and running faster. Agent turnover is a large issue and industry-wide retention times hover around three years according to analyst firm IMCI. With video, support team veterans can curate lists of, say, the thirty most often used videos so that new agents will have instant, expert answers at their fingertips. Video knowledge centers arm agents with the tools to become more productive more quickly.
Create just-in-time videos for personalized agent support with Vidyard full-service
Benefits:
Speed up time-to-resolution
Increase first call resolutions
Boost agent productivity
Measurably increase CSAT
What are you to do with the other half of customer support inquiries that are not routine? You route them to your agents who now have more time to spend on each of these requests. Video-enabled customer service agents will tackle more complex questions from customers, but will also be armed with a suite of tools to help them offer resolutions more quickly. Agents will be able to access a library of pre-recorded customer support videos which they can string together into a playlist and send directly from their CRM. Customers who receive this link are sent to that support video within your branded video knowledge center and when they finish, can peruse other videos to answer more questions.
Today, customer service agents tackle more complex questions from customers as firms resolve easier questions via self-service. – Forrester, Trends 2016: The Future Of Customer Service
If the service request requires a custom response, agents can save time typing by using the one-click record tool from their Chrome browser. They will be prompted to record a video from their webcam, of their screen, or of a mixture of both as they talk and demonstrate a solution. Per our earlier bow tie analogy, customer service reps can skip the essay-length emails and documentation in lieu of short videos that take less time to record and increase their customers' comprehension.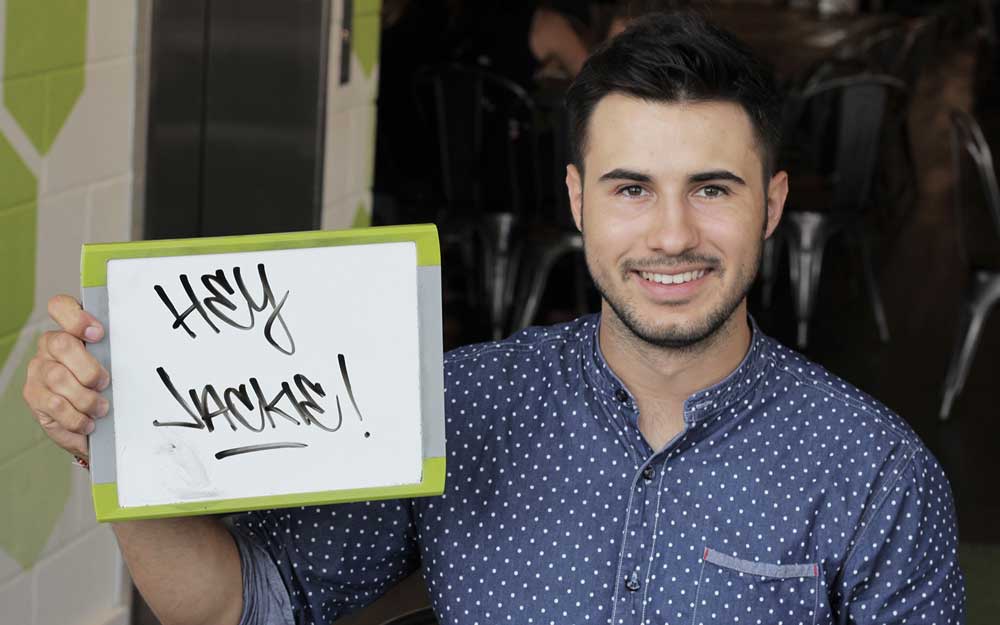 Your customers who receive custom recorded videos replete with personalized thumbnails which feature their names are both more likely to engage and find a satisfactory resolution. They appreciate that agents go through the effort of tailoring their outreach and according to Forrester, 73 percent say that valuing their time is the most important thing a company can do to provide them with good service.
Video also makes a critical impression at a critical impasse in the customer journey: Customers are never evaluating your service more seriously than when they're trying to resolve a problem. Even if your agents can't provide a satisfactory solution, they can at least make a personal connection with video to salvage the relationship and perhaps future sales.
Transform your support with video and Vidyard for Support
Customer service organizations the world around are turning to video for support. They're finding that video offers a higher informational throughput than legacy channels and delivers a personalized, emotional, and high-touch experience that makes customers rave with delight. It helps agents save time because it replaces lengthy emails and reduces back and forth. It increases customer satisfaction by delivering clearer, faster, and more enjoyable resolutions. It can improve the productivity of your entire support organization if deployed with integrations and analytics that make it an extension of your agents' existing workflow. And it doesn't end there.
To harness the full power of video, there's Vidyard for Support. It's the only video enablement platform that delivers a complete solution for your self-service and full-service strategies, including a customer-facing video knowledge base, video management tools, just-in-time video recording features, deep analytics, and a super tight CRM integration to get agents up and running faster. In a world where high-quality support is becoming harder to deliver and executives are pressed to show that customer support can be a center for strategic growth, Vidyard for Support offers a highly efficient way for you to crush your support goals. It can increase customer satisfaction, deflect tickets, and reduce your cost-per-contact so that your teams can do more with less. The future of support is video based. Is your team ready to press play?
What comes with Vidyard for Support?
License based
Tools for self-service and full-service
Create and send unlimited videos
CRM integration
Customer-facing video knowledge center
Learn more at https://www.vidyard.com/support-solutions/.