September 26, 2023
·
10 min read
7 Effective Account-Based Marketing (ABM) Tactics to Boost B2B Sales
Implementing the right account-based marketing tactics are key to engaging with today's B2B buyers. From video to physical gifts, we share the top ABM tactics to capture your prospect's attention.
Business buyers expect more personalization than average consumers. However, personalizing marketing efforts can be difficult when decision-makers are groups instead of individuals. That's where account-based marketing tactics come in.
In this post, we'll discuss seven effective account-based marketing tactics that can help B2B businesses boost their sales and engagement.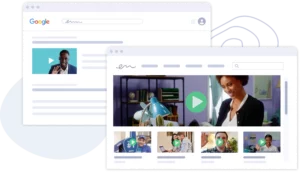 Video Hosting

Made Simple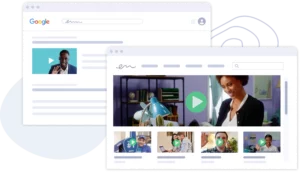 Vidyard Hosting makes it easy to leverage the power of video across your business.
Learn More
Contents
1.1.1 #1: Targeting
1.1.2 #2: Content
1.1.3 #3: Continuity
1.2 Does ABM Work?
2.3.2 Screen Share Videos
2.3.3 Personalized Videos
What is Account-Based Marketing?
Account-based marketing (ABM) is a strategic approach where B2B marketing efforts focus on highly targeted accounts that have been identified as a good fit for the business.
Also known as key account marketing, ABM requires close alignment between marketing and sales to identify and market directly to specific individual organizations that fit the ideal customer profile (ICP).
ABM uses a variety of 'outbound' tactics to stimulate interest from the ICP, like targeted advertising, direct mail, video prospecting, and social selling.
B2B account-based marketing comes in three types:
One-to-one (or "strategic ABM"). You target singular, high-value accounts with highly personalized engagement.
One-to-few. You target lower-tier accounts with similar challenges and needs and customize your outreach to those shared characteristics.
One-to-many (or "programmatic" ABM). You target large groups of accounts based on more general criteria, like size or industry, with broader customization touching on one shared characteristic.
As you've probably guessed, one-to-one ABM requires the greatest commitment of time and resources, while one-to-many ABM requires the least. Which one you choose depends on how much you're able to commit to your account-based marketing framework—and it's wise to set your goals accordingly.
What are the Three Pillars of ABM?
When you're designing your account-based marketing strategy, these are the three pillars of ABM you should keep in mind:
#1: Targeting
Account-based marketing flips the traditional marketing funnel on its head. Instead of casting a wide net and hoping to catch leads, ABM focuses on identifying and targeting specific high-value accounts that are most likely to convert.
So have a deep understanding of your ICP, and work closely with your sales team to determine which accounts are actually worth pursuing.
This requires a deep understanding of your ideal customer profile (ICP) and working closely with your sales team to determine which accounts are worth pursuing.
Advanced data analytics and predictive modeling are your best friends here. You can use these tools to filter accounts by criteria like industry, company size, past behavior, etc. This precise targeting helps ensure you focus your efforts on accounts with the highest potential, increasing your chances of success.
#2: Content
Once you've identified your target accounts, the next pillar of ABM comes into play: content. Personalization is at the heart of a great ABM strategy, and it's not just about addressing your prospects by their first names. It's about delivering content and messaging that resonates with the specific challenges, pain points, and goals of each account.
Crafting personalized content can be resource-intensive, but it's an investment that pays off. Tailored emails, case studies, webinars, and even one-on-one interactions can make your message more relevant and engaging. By showing that you understand their unique needs, you're more likely to capture their attention and build a meaningful connection.
#3: Continuity
The final pillar of a winning account-based marketing plan is continuity. ABM is not a one-and-done approach; it's about nurturing and maintaining relationships with your target accounts over time. This requires a consistent and coordinated effort between your marketing and sales teams.
Continuity means staying top-of-mind with your accounts, even if they're not ready to buy immediately. Regular touchpoints, personalized follow-ups, and ongoing engagement are essential. Building trust and credibility takes time, and continuity ensures that your accounts see your brand as a reliable partner capable of addressing their evolving needs.
Does ABM Work?
Following account-based marketing best practices may seem like a lot of work, but it absolutely pays off. The benefits of ABM include…
B2B marketers take note—you don't want to be left behind!
7 Account-Based Marketing Tactics for B2B Organizations
So how do you get started with your own account-based marketing framework? We've collected seven of our favorite tactics in this rundown, plus account-based marketing examples to get your brain churning. (Our own ABM team uses many of these tactics to achieve big results!)
Choose a few of these proven account-based marketing tactics that make sense for your business and give them a try for yourself.
1. Tailor Content Topics to Target Audience Needs
Whether you're creating blogs, webinars, eBooks (or video books), or guides, choosing content topics based on your target accounts' pain points and needs is an effective way to capture their attention.
Rather than using generalized topics, drill down into the specifics that you know your most important prospects care about.
And in your targeted tactics, try to answer the question, "How can I help?" Focusing on the direct needs of accounts that match your ICP will maximize your chances of winning key accounts. Quality over quantity is the measure of success here.
2. Slice and Dice Your Data
If your business generates original data to create reports and other content, it can be a virtual goldmine for your ABM activities.
When creating a large-scale report, think about how to segment the data and repurpose it to tailor it to a targeted account.
Take your main report or asset, separate out, and repackage stats specific to certain industries, business sizes, maturity levels, and more. Not only does it work for our ABM activities, but it also can give you more bang for your buck out of the data.
3. Use Video to Stand Out from the Crowd
There are so many ways to use video for ABM to supercharge your framework. Personalization is key with account-based marketing tactics, and what is more personal than sending a direct video message to a prospect. It's a quick way to put a face to a name and build trust with a target account.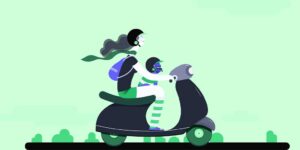 Get the Video in ABM Roadmap Infographic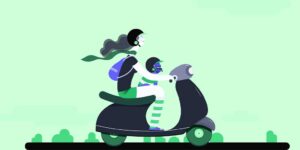 Start using video in your ABM strategy with this handy roadmap.
Download Now
Email and Newsletter Campaigns
Video within your email nurtures is a great way to introduce your brand to cold leads and drive higher engagement scores than text-based emails alone.
Proving to be an extremely effective way to increase open and response rates and catch the attention of your busy prospect, video marketing email is a valuable tool. You can boost open rates by crafting a compelling subject line with the word "[VIDEO]" in it.
Screen Share Videos
Screen share videos are a unique way to walk a prospect through an idea, your product, or a website. While recording a screen share video for a prospect, it's a great time to reference known pain points you can help solve and engage qualified prospects in your offering on a deeper level. Establish your expertise in their problems with real-time examples through video.
Learn From the Pros
In this example of a personalized screen share video, the rep shows exactly how his company's software works for an existing customer.
Personalized Videos
Personalized videos are an easy way to make a prospect feel special. Create a selfie-style video instead of a text-based email. Hold up a whiteboard with your prospect's name written on it at the beginning of the video. That way, when you choose a thumbnail, you can choose a still that shows the prospect's name or an animated thumbnail that shows footage of you waving while holding up the whiteboard.
Within ABM targeting, you don't always have to be personalized on a one-to-one basis. And account-level personalized video has that same customized feeling but is more scalable as you can send it to all individuals within the account.
Learn More About Video for ABM
Want to explore the nine best ways to use video in your ABM strategy? Read our full guide.
See it in Action
In this account-level personalized video example, the rep can reach multiple contacts within the account with less effort.
4. Separate Customer Testimonials into Tiers
Likewise, there are a lot of opportunities to customize customer testimonials so that the content feels relevant for a targeted account.
Create some keystone testimonials that look at some of your product's more common use cases and can be shared broadly to start. Then, create targeted customer stories for specific market segments or key accounts.
You can't do high-production video shoots for all of your customer testimonials. So why not get some of your customers to record their own videos? This way, you can still share dynamic video content to complement your written story without having to blow the budget.
See it in Action
In fact, we use the low-budget approach often. Here's an example we did working with MediaValet. The rep simply used Vidyard, her headset, and a webcam to record this testimonial. Our video team then added a few edits and graphical elements.
Create a library of these micro-testimonials that your sales team can draw from to share real examples for your account-based marketing tactics.
5. Record Explainer and Thought Leadership Videos
To achieve the best video results when using account-based marketing tactics, aim to create a library of video content. This is similar to the library of posts you might have on a blog that nurture programs can incorporate or sales teams can utilize.
Explainer videos are an excellent content type for ABM because they often address customer (or prospect) questions. Similarly, thought leadership videos can be effective in establishing your organization within the industry.
6. Go the Extra Mile with IRL Gifts
A next-level step for teams who've had luck with direct mail sending physical gifts to prospects. When done right, this can foster a connection with prospects at key accounts—and get the target company talking.
That's the key. You need to do your homework and learn enough about the prospect to be able to select and send something they're sure to love.
Sruthi Kumar, Global Marketing Manager at Sendoso (a platform that delivers direct mail, swag, and gifts), sent out bottles of wine to her top targets one quarter. Her company's logo is etched on the side. It worked beautifully because it was something the prospects were excited to take home.
A coworker of hers went above and beyond for a target account at Amazon. She found out her prospect was having a baby and that she owned a bulldog. She sent her a onesie that says, "My Big Brother is a Bulldog." Not only did the prospect love it, but it also got her team members talking and helped to build brand awareness.
Go Even Further with Video
Direct mail is one of the most personal marketing channels, but how do you scale for ABM? With video!
Enable your sales reps to create one video per rep to help put a face to the name for prospects when sending out IRL gifts.
Next, have sales reps make unboxing videos of gifts for a more personalized follow-up. Recognition of the gift in the video thumbnail will drive views!
Track each view and deliver a personalized asset to those who view the video and accept the gift.
7. Target Key Accounts with Digital Ads
As with any campaign, ads are a great way to gain coverage. Digital ads allow you to get your message in front of everyone you want to see the message.
And, of course, ads are measurable, allowing teams to track results and see what's working (and what isn't). Sales teams can use data to prioritize their efforts and target the right people at the right time.
When Allie Butters, Director of Marketing at Terminus (an ABM platform for sales and marketing), and her team served ads to prospects, they got higher open and response rates on emails sent to those same people.
In one instance, Allie put together a highly-targeted ad for project management software company LeanKit. When a prospect clicks, they're taken to a customized UberFlip stream of content tailored to them. Allie also coordinated with the sales rep to send out personalized video using Vidyard.
While looking for the right mix of account-based marketing tactics, consider how they interact with one another. Like in Allie's example, ads worked in tandem with tailored content and personalized video.
It's Time to Put These ABM Tactics into Practice
Now you have the basics of different proven tactics to implement for your ABM programs, pick a few and test them out. If you want to learn more about using video within your account-based marketing and selling programs, book a call with one of our video specialists.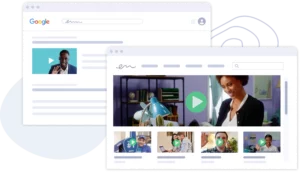 Video Hosting Made Simple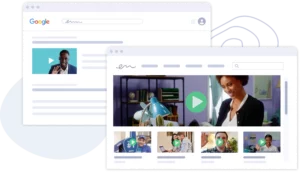 Vidyard Hosting makes it easy to leverage the power of video across your business.
Learn More
This post was originally published on October 4, 2018. It was updated on September 26, 2023.