September 22, 2023
·
15 min read
The Complete Guide to Using Video for ABM in 2024
When it comes to ABM, video helps you connect with targeted accounts and trim costs. Discover our favorite ways to use video in your account-based marketing framework.
If typical B2B marketing is like casting a net, account-based marketing (ABM) is like fishing with a spear. You choose the fish—or, in this case, your ideal customer profile—and precisely aim your outreach to ensure your message reaches them.
But landing that spear cast isn't easy. How can you make it more likely that your ABM tactics will make an impact…and how can you keep the costs of your ABM programs as low as possible?
Let's talk about video.
Here at Vidyard, we use video in our account-based marketing framework. It's a fantastic fit for every go-to-market (GTM) team's ABM strategy, helping you create unique outreach opportunities that can find success where other tactics fall short.
That's why we created this roadmap for using video in your ABM framework based on our ABM team's successes (and failures). Keep reading to learn our favorite ways to use video in ABM and how you can immediately put those ideas to work using the Vidyard platform to set you up for a successful year ahead.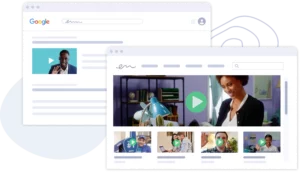 Video Hosting

Made Simple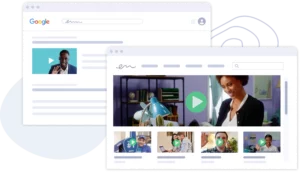 Vidyard Hosting makes it easy to leverage the power of video across your business.
Learn More
Contents
Why Use Video for ABM?
ABM is fundamentally an outbound form of marketing. The prospects you're targeting haven't entered your sales funnel on their terms.
Because of this, ABM comes with unique challenges that force you to think twice about how you're building your programs. These include:
Grabbing awareness and attention
Getting a response from these unique types of leads
Building personal engagement and trust in your brand
Creating a sense of urgency in an account that might not feel ready to move to the next step
Switching from individual

lead

-level intelligence to account-level intelligence to tailor your message better
Ensuring sales and marketing are in alignment for program success
Video can be your silver bullet for conquering each of these challenges regarding the overall ABM tactics you decide to use. Video can also help drive new ABM opportunities for your org.
When it comes to your digital marketing strategy, the word is definitely out about video. It's one of the most popular (and effective) marketing and sales tactics. Announcing a new product? Make a video. Spicing up an email marketing nurture? Include a video. Building a new landing page? Embed a video.
When we polled B2B marketers, 74% told us that videos convert better than other content types they use.
Furthermore, our annual Virtual Selling Report found that videos outperform at producing opens, clicks, and responses than text-based emails.
Meanwhile, video gets shared 1,200% more on social media than text and image content combined.
What does that all mean? Simply put, those are the results you really want for your account-based selling and ABM programs. You aim to get in front of your target accounts, build trust and credibility, and establish lasting relationships…and video is one of the best ways.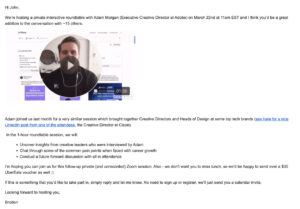 Drive More ABM Opportunities with Video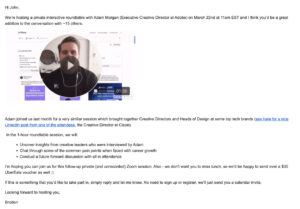 Superside used video for ABM to drive 50% of new opportunities and increase CTRs by 8x and reply rates 4x.
Learn How
9 Ways to Use Vidyard for Account Based Marketing
When you're using video to get in front of your ABM accounts, you need to make sure you're using the right video platform. One example is Vidyard. It's a fully featured platform built for GTM teams—that means it includes the fundamentals like video hosting and video messaging, plus extras like video analytics, digital sales rooms, video hubs, and integrations with the other tools in your tech stack.
As we go through how to use video in your ABM framework, we'll show you exactly how you can pull each one off with Vidyard.
Anyway, let's get to it! Here are nine ways to use ABM videos and Vidyard for your ABM programs.
#1: Cold Outreach Video Messages
Video helps your sales team's cold outreach stand out against all the other text-based emails in your prospect's inbox. It lets you introduce yourself immediately and provide value upfront. You stop being a faceless business and start being a real, live person your target account can feel connected to.
Here's how to create a great account-based selling video for sales outreach. When recording, personalize the video message by using the recipient's name, title, and company name. You can do this by stating these info points on-camera or writing them on a whiteboard you hold up as a visual aid. (This shot works great as your video's thumbnail.)
Use this video to showcase your knowledge of the account and its business. Focus on issues and content that are directly relevant to this individual at this account.
But don't break your back on this level of video personalization for every program. Save it for just your top-tier accounts. For lower–priority accounts, create outreach content by vertical or persona instead of by specific individuals. It'll confer many of the benefits of personalization without burning you out.
Video analytics become super helpful once you've created and sent your videos. If you can track video views, you can use that info to score the account. Sent a video that got a watch? You know that someone at the account is engaging and can follow up as necessary.
How to Do It with Vidyard
Adding cold outreach video messages to your ABM framework is pretty simple using Vidyard. Here's how to do it:
Record a quick video for your target account. (Check this Knowledge Base article for a step-by-step guide on how to create your video.)

When you're recording, address the account as specifically as possible. If you send the video to a particular person, say their name so they know it was made just for them.
Sending the video to multiple people at one account? Use the name of their company or of the internal team they're part of (i.e., sales or marketing).

End it and send it! (Read this Knowledge Base guide to learn how to add your video to an email.)
When your recipient watches the video, you'll get a notification letting you know.
Bonus: If you step up to a paid Vidyard plan, you can add a call to action to the video so it appears inside the video window. You can use this CTA opportunity to prompt viewers to view follow-up content or book a meeting.
Learn from the Pros
Need some inspiration for your cold outreach video? Try our personalized cold outreach template. Just follow along with the script to create a video that grabs attention and gets your message across ASAP.
#2: Targeted Video Email Nurtures
The purpose of an email nurture campaign is to release a series of emails to an account based on their behavior with your other assets, whether that's marketing content, website interactions, sales conversations, or ads. They're great for introducing your brand to cold leads and warming up those sort-of-qualified accounts.
Try adding video into the mix. When you do, it can drive higher engagement scores than simple text-based emails. You don't even have to create new video content for it—just think of creative ways that you can repurpose your existing videos.
Here are a few to wet your whistle:
An ABM promotional video showing off a new product or feature
A video summary of a recent marquee content asset, like a report or study
A recording of a webinar that's relevant to your account's interests
Our own ABM team loves all three of these and uses each of them regularly in our ABM email marketing.
How to Do It with Vidyard
Here's a walkthrough of how to add video your email nurtures using Vidyard.
#3: Use Video Engagement Data for Retargeting
This one pairs up with #2. The video engagement data that you harvest from a video-powered email nurture can be used to retarget ads.
Here's a quick rundown on retargeting ads. They're shown to accounts that already exist as contacts in your database. (Translation: They already know a little about your brand.) At this point, accounts will be more inclined to pay attention when they see targeted ads for your business on websites and social media (like Facebook and LinkedIn).
Try aiming those retargeted ads at accounts that hit specific view thresholds in your email nurtures. (Our ABM team often uses 25% or 50% of a video watched as retargeting milestones.) But if an individual shows a lot of engagement in high-intent video content, they might be a good candidate for escalating to sales.
Focus on showing the best type of content to the right audience at the right time. It's marketing 101, but it's especially relevant here. What do your accounts want to be seeing at this point? Which assets and strategies will resonate best with them at this spot on their buyer journey? It'll help prevent wasting ad dollars on leads that are too cold to convert just yet.
How to Do It with Vidyard
Here's a breakdown of how to use video engagement data for retargeting with the help of Vidyard.
Keep an eye on your video view notifications. You'll get a heads-up when an account watches one of your videos. Once you do, note it in your marketing management tool of choice (whether it's a spreadsheet or a full-blown marketing automation platform).

Now that you know an account is engaging with your content, you can feel more justified in retargeting ads for them.

Bonus: With a paid Vidyard plan, you get access to real-time video analytics, as well as integration directly with your marketing automation platform. This can save you a lot of time over manual monitoring and updating.
#4: Account-Level Personalized Video Messages
Let's talk about ways that you can use video to scale up your ABM outreach.
Here's the first one: Sending personalized video messages to multiple people within one account. When you think of personalized videos, the thing that often comes to mind is the "one-to-one" video. Example: A marketer records a video just for one particular person and drops identifying info (like the recipient's name, role, or personal interests) to make it truly personal. (See section #1 for more info on this approach.)
But that one-to-one strategy falls short when dealing with an account made of multiple people (like a whole team, a whole department, or even a whole organization). Recording account-level personalized video messages instead can help your efforts scale up to cover the entire account with a minimum of extra effort. Try creating persona- or industry-based videos, then add in splashes of customized content (like dynamic tokens or personalized introductions).
Plus, if you're using an enterprise video platform, viewer analytics will give you insight into who's watching and for how long.
How to Do It with Vidyard
Here's how to create and use account-level personalized videos with Vidyard.
Watch for the notification that your video has gotten a view.

Jackpot! This means you're getting traction inside that account and can plan your follow-up accordingly.

Bonus: A paid Vidyard plan gives you access to some handy features.

In-video calls to action let you plant a CTA right inside the content. If you've recorded a killer account-level personalized video message, including an in-video CTA allows your viewer to move on to the next step right away.
Video analytics gives you insight into the nitty-gritty of how your recipients are engaging with your video. Exactly who watched it? How long does each viewer stay engaged for? This is high-value info that you can use to refine the next steps of your ABM program, as well as your approach to future account-level personalized video messages.
#5: Customized Video Playlists
If you already have videos on hand, you're sitting on a goldmine of ABM-ready content.
Assemble that pre-existing content (like demo videos or customer stories) into a video playlist. It makes for a simpler viewing experience than sending a bunch of disjointed video links and can keep your audience more engaged.
But let's take that playlist to the next level with a personal touch. Record a quick 30-second video to include at the beginning of the playlist. Use this video to introduce the rest of the content in the playlist and explain why it's so valuable to the viewer. This video intro helps establish and maintain that personal connection with your prospect, taking the playlist from "generic marketing content" to "content curated for me."
How to Do It with Vidyard
Learn from the Pros
Need inspiration for an introduction video for a customized playlist? Watch this example by a rep right here at Vidyard.
#6: Direct Mail Gifting/Unboxing Videos
It's no secret that gifting and direct mail on their own are great ways to personalize your outreach and scale up your ABM. But when you add a video? That takes your gifting strategy to the next level.
"What kind of gift is a video?" Well, the video isn't the gift itself—it's how you show off that gift to your prospect. You can record a quick video to tell the account that you want to send a gift their way and use it as an opportunity to sell them on accepting it.
A photo of a polo shirt or tumbler? Yeah, okay, whatever—your prospect's probably seen many of those. But actually showing them that polo shirt or tumbler in a video, paired with a quick on-camera statement about why you want to send them those gifts? That makes a real impression.
Tip: Ensure you feature a view of the gift in the video's thumbnail. This surfaces the video's main point quickly and helps convince your prospect to click "play."
How to Do It with Vidyard
Record your video.

Tell the prospect about the gift you want to send. Talk about why you've picked it out just for them.
Make sure to flash that swag! The gift is the real star of this show, so make sure it's both visible to the viewer and expressly featured.

Send the video to the account.
Send your gift. Your video will give your prospect a reason to look forward to the gift arriving.
#7: Product Demo Videos
Eventually, it's time to show your product to your prospect. When your account is warm enough, you can demonstrate the values and virtues of your solution with the help of video.
Demo videos are perfect for showing off a (possibly complex) product in an easily consumable package. Walk-through of your platform? Demo video. Overview of how to use a new feature? Demo video. Highlighting a specific piece of functionality that your account is interested in? Yep, demo video.
How to Do It with Vidyard
If you already have a demo video, upload it to your Library.

Alternatively, if you need to make your own demo video (like if you need to highlight a specific feature to answer a prospect's question), you can record a new demo.

Send the demo video to your prospect.
Learn from the Pros
Need an example of a demo video to inspire you? Try our very own demo for the Vidyard platform. In under three minutes, it covers everything you need to know about Vidyard, tailored specifically for marketing use cases. Aim to make your demo video the same—short, straightforward, and specific to the information your prospects want.
#8: Traditionally Produced Marketing Video Content
This one seems like a bit of a no-brainer, but it's still an important tool in your ABM framework and shouldn't be overlooked.
Your account-based marketing strategy isn't complete without marketing-produced videos. You've put all that hard work into refining your branding and message. You need to ensure that your target accounts are getting all the info those videos offer—especially since they're likely encountering your brand via account outreach, not through the traditional inbound tactics that would put marketing video content right in front of them.
Pull in different types of videos from your website, social media, and ad campaigns, and leverage them as resources when engaging and nurturing your target accounts.
Don't have that kind of marketing video content on hand? Make your own! They'll be a big boost for your ABM framework right now and will pay enduring dividends across your larger marketing strategy into the future.
How to Do It with Vidyard
Upload your marketing video content to your Library.
Once you've chosen the video you want to surface to an account, send it to them.
Keep an eye out for a notification telling you that someone's viewed your video. It's immediate, tangible feedback telling you that your prospect watched what you sent them. With that info in mind, you can plan your next steps in engaging the account.
Bonus: With a paid Vidyard plan, you'll gain access to video analytics. This gives you more intel on how your videos are performing.

Here's an example of how to use this data. Video analytics can, amongst other things, show you how long viewers watch your video for and exactly where they lose interest and close the window. Are most viewers bailing out at one specific spot in your video? You now know that section isn't resonating, and you can re-cut the video to keep viewers better engaged.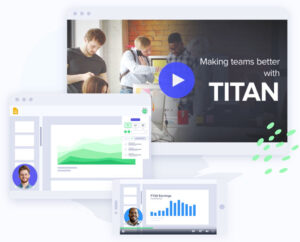 The Video Performance Insights You Need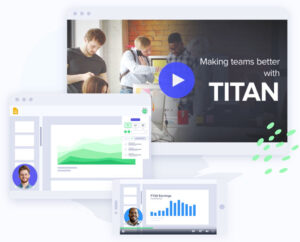 Who's watching your videos, and for how long? Discover your prospects' individual viewing habits.
Learn More
#9 Manage Target Accounts with Digital Sales Rooms
Yeah, that heading says "sales rooms,"—but they're a powerful tool for account-based marketing programs, too.
What's a digital sales room? Sellers use these to build virtual "rooms" as central reference points for ongoing deals. They can post important info inside this room (like product demos, pricing breakdowns, or deal contracts). Buyer stakeholders can use the room to check details, learn more about points of interest, or ask questions. It's kind of like an email thread, except way more organized and with way fewer spammy CC:s.
So, how can you use a digital sales room for ABM? Once you've adequately qualified and handed an account off to sales, the rep handling the deal can bring the accounts' individuals into a sales room. They can collect all the important info on your brand and product in one place for easy reference.
A sales room makes the account's experience cleaner and more streamlined, making them more inclined to engage and sign on the dotted line.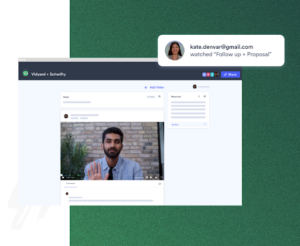 Vidyard Rooms: Open doors. Close deals.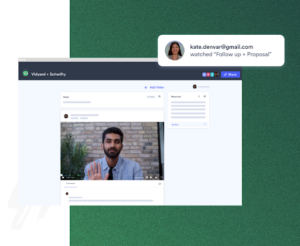 Bring stakeholders together in a central collaboration space.
Learn More
How to Do It with Vidyard
Create a Room. (Check this Knowledge Base guide for more details on how to make your own Rooms.)
Populate your new Room with content, like videos, PDFs, and anything relevant to the deal. (Read our guide on what you should include in your Room.)
Invite buyers to join the Room.

New stakeholders joining later in the process? Add them ASAP so they can get caught up.
How to Build Video into Your ABM Tools
If you're like our ABM team here at Vidyard, you're using all kinds of ABM tools to get the job done, from marketing automation platforms to gifting services and beyond.
When it comes to incorporating video into your ABM framework, choosing a video platform that's built for business and integrates with the ABM tools you're using is essential. That way, you can incorporate a video right into your outreach.
This means that conventional video solutions like YouTube don't really cut it. YouTube's video analytics is geared toward content creators, not businesses; additionally, videos play back on a page crammed with other "suggested for you" videos and advertisements, which can drag your prospect's attention away from your content.
Consider Vidyard. Yes, I'm a little biased since it's our product, but it's designed with GTM teams in mind. It's simple and straightforward to create and manage video content, and it integrates with many of the most popular account-based selling and ABM tools, like HubSpot, Marketo, Eloqua, Salesforce, Alyce, LinkedIn, and lots more. (You can learn about Vidyard's full roster of integrations here.)
And the best part: You can get started for free. (When you're trying to stretch that budget across so many programs, every bit helps.)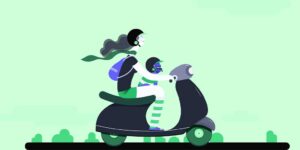 Get the Video in ABM Roadmap Infographic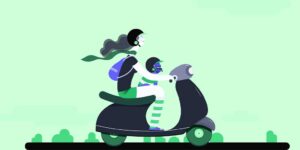 Start using video in your ABM strategy with this handy roadmap.
Download Now
Start Planning Your Video-Powered ABM Framework
By now, you should thoroughly understand how video can fit into basically every part of your ABM framework. You're ready to press record (or upload) in no time!
Remember, your videos don't necessarily have to be professional-quality, especially when you're working to build those personal connections with accounts. That scrappy, low-budget look can sell that you're just a person trying to reach out, not a form email from some big corporation.
Give account based marketing video a shot the next time you reach out to a target account. You'll be amazed at the results it can have! And if you'd like to learn more about how Vidyard can support your account based selling and marketing programs, connect with one of our specialists.