May 20, 2022
·
8 min read
How to Evaluate an Online Video Platform
We've compiled the top requirements you should consider when evaluating an online video platform, plus a free downloadable template to help you through the process of writing a requirements document.
Chances are your organization is creating and sharing more video content than ever before, and your video library is growing. With that growth comes the need to organize, track, and measure your video investments' effectiveness, which means the time has come to evaluate an online video platform built for business.
You understand the importance of video, but it can be tough to decide what solution is right for you and ALL your company's needs.
There are some essential factors to keep in mind when evaluating an online video platform. And that's why we've built this guide to help you in your research efforts.
Contents
1.1 Video Marketing
1.2 Video for Sales
2.1.1 A Tool to Help You
2.1.2 M is for Manage
2.1.3 P is for Publish
2.1.4 O is for Optimize
2.1.5 T is for Track
3.2.1 Project Overview
3.2.2 Required Use Cases
How to Use an Online Video Platform
The first step in finding the right online video platform for you is to determine your needs as a company. Are you looking to help marketing with video management and data collection? Are you searching for a platform that allows your sales team to create and share personalized video messages or network at virtual events? Is your corporate communications team looking for a way to modernize their leadership messaging and amplify their employee engagement strategy?
Consider whether you're able to utilize a free video hosting platform to check off those boxes or if your organization needs an enterprise video platform. If you're in the financial services industry, chances are you'll be bound by legal and security to use an enterprise video platform that allows for secure video sharing.
Whether it's one or all of the above, by figuring out your use cases, you can then tailor your search to make sure whatever online video platform you use will tick all of the boxes.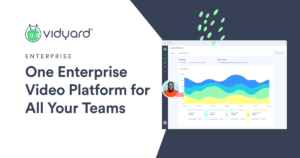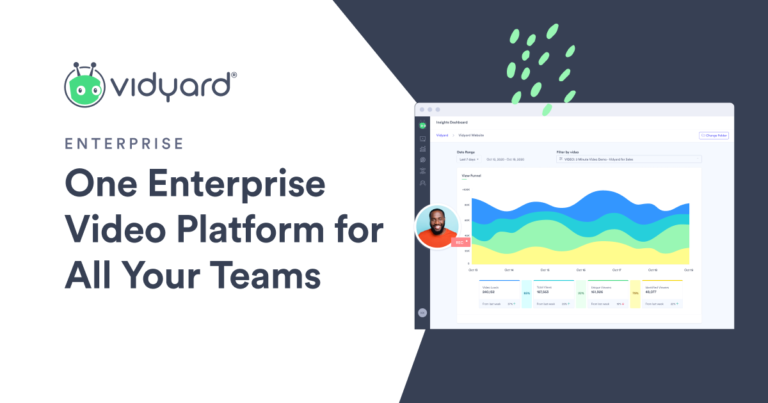 Online Video Platform Built for Business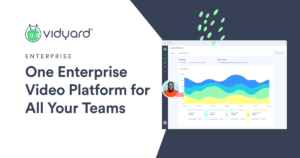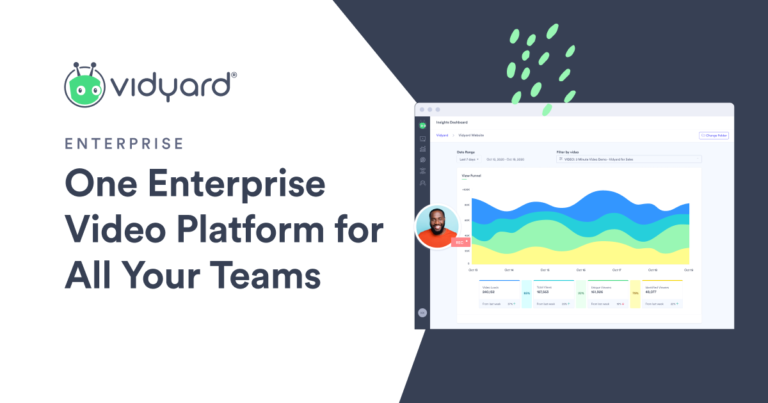 Enterprise video hosting and sharing solution that's built to meet your needs.
Learn More
Here are some examples of common use cases for an online video platform:
Video Marketing
An online video platform can be used to host videos and measure their impact. It can also integrate video into your email, content, and digital marketing strategies. Marketers can use video calls to action (CTAs) to boost viewer engagement, accelerate the buyer journey, and convert viewers into the sales pipeline. Some platforms (like Vidyard) even have the ability to integrate with the rest of your martech stack, like HubSpot, Marketo, Salesforce, and more.
Video for Sales
For sales, using an online video platform is a no-brainer. Creating videos is an easy way to help put a face to your name with clients. Video can be leveraged across the entire sales cycle to accelerate deals and improve win rates. From prospecting to sending out pre-made marketing content, follow-ups, demos, or pricing proposals—using video for sales is moving from exploration to serious investment for most organizations.
One of the best parts of using an online video platform for sales is having a direct correlation to revenue by integrating view data with your CRM. That way you can easily see how leads and contacts engage with your content, and which videos drive pipeline for your sales team.
Plus, an online video platform built for business lets your reps create and share video content from the sales technology and tools they use every day. For example, Outreach, Salesloft, LinkedIn, Gong, or Proposify.
Video for Customer Support
The use case for an online video platform doesn't end when the customer signs the deal. Post-sales customer experience and support offer additional opportunities to engage with the help of a video platform built for business. The ability to create and share video content can be used for customer training and onboarding, reducing support tickets, or to up-sell or renew an account.
Corporate Communications
Employee engagement is a large use case for an online video platform, especially now that businesses made the move to remote or hybrid work environments. Using a video-sharing platform, senior leadership can record and share videos for executive updates. For HR, the ability to have training videos, employee updates, and recruitment all done through one central and secure platform is game-changing.
We know that "zoom fatigue" is a real thing and that it takes a toll on employees. An online video platform that has the ability to create and share asynchronous videos can help eliminate the number of daily meetings needed and cut down on employee burnout.
How to Find the Best Video Platform
In order to acquire the best online video platform for your company, you'll first need to figure out what your needs and objectives are. Focus on what business problems you're trying to solve by evaluating a new platform.
After you've done an initial outline, check in with team leaders from other departments, including legal, IT, ops, finance, marketing, and sales, to ensure that strategies are aligned and that you've captured needs across the company.
Whether you work in financial services, the tech industry, or other enterprise-level businesses, using an online video platform built specifically for business will make your video content more powerful, scalable, and secure.
Identify What You Need from an Online Video Platform
To identify your needs, it can be helpful to think about what problems you want to solve. Do you need a video platform that is more secure than YouTube? Are you looking for a tool that will allow employees to screen record from wherever they work? Do you need a platform that has mobile capabilities like an app? Are you in need of a full-service platform provider that offers training and support for your team? Will you require a platform that can integrate with other programs? And if there's a very specialized requirement your company has, can the vendor build it for you?
Think about what you require from a vendor and ask how they'll support you once you're live with the platform.
A Tool to Help You
If you're looking for a useful tool to help you navigate the process of figuring out your needs, consider the acronym MPOT, which we'll cover in more detail below.
M is for Manage
The "manage" category centers around what your management requirements for an online video platform are. Consider the problems you're trying to solve or that may arise from the sheer volume of video content being created and uploaded across the organization. How do you expect to manage and organize the content not only for your needs today but as your needs change, grow, and expand over time?
When thinking about your management requirements for an online video platform, consider if you require:
A central library for content with folder organization
Taggable folders
The ability to grow your video library without being concerned about blowing through bandwidth limits
Different levels of viewing permissions
Security Settings for "private" and "internal-only" content
Content gates to collect viewers'

lead

information
Once you have an idea of what features you want, you can appraise online video platform candidates with more confidence.
P is for Publish
The ability to publish videos from an online video platform is very important. When looking at the "publishing" category, consider your publishing requirements. Will you want a program that will manage all the different distribution channels you'll be publishing to? Will you want robust integrations between the online video platform and your other systems?
Consider whether it has the following capabilities in terms of general distribution and sharing:
Embed on multiple platforms (like your website or content experience sites)
Social channel integration
Ability to customize and apply your brand through integration to CMS platforms like Adobe Experience Manager
Integration with email platforms
Integrations with MAP landing pages and sales engagement tools such as Salesloft and Outreach
Screen recording capabilities
Live stream capabilities
Customization of dynamic thumbnails
O is for Optimize
When looking at the "optimize" category, think about what you want the platform to do for you and how you want to optimize the customer experience through your content. Do you want to provide closed captions and meet all accessibility requirements? (You should, and laws are coming into place to make sure that companies are.) Do you want built-in SEO features to help your videos rank in search results?
Consider how the online video platform in question will let you optimize and map the different features in the customer journey or funnel. Look for features like:
SEO features and metadata
Closed captions and accessibility requirements
Automated transcriptions
XML sitemaps
Interactivity capabilities like branded pop-ups
Calls to action built into the video platform with further integration capabilities
T is for Track
Tracking is all about analytics. What's the point of making content without being able to identify your viewers and measure the impact of video on your business? Consider what type of metrics and analytics would be valuable to your and your company. What kind of problems are you trying to solve and how would analytics help with that? Are you looking to identify viewers and demographics to plan marketing strategies around? Are you looking to acquire a platform that will integrate viewer data to other systems you already use like Salesforce or Marketo?
When thinking about what you want from an online video platform, consider the following analytical capabilities:
Viewer identification
Demographic tracking
Performance metrics (like views over time and aggregate attention spans)
Viewer device metrics
Integration of viewer data to other core systems such as Salesforce, Marketo, or Hubspot
"The MPOT acronym helps organizations of all sizes cover the key pillars of what a true B2B video platform should provide them. Everyone from your video producer and content team to metrics-driven marketers and top sales reps will have their needs covered if you're following the MPOT structure."

Cole McLay

Vidyard

Account Executive
How to Write a Requirements Document
Now that you know some of the capabilities you should be looking for in an online video platform, it's time to write a requirements document.
In a requirements document, you gather preliminary information like a project overview, use cases, needs, and barriers. It's a great resource to then go over with a representative from the online video platform provider you're assessing to discuss whether they can meet your requirements.
Pro Tip: If your company requires you to go through the formal RFP process, we still highly recommend writing out a requirements document so that you clearly understand what you need from a vendor.
Requirements Document Template
We've made a handy free downloadable requirements document template to help you through the process of finding and evaluating an online video platform. It's a great tool to get you started with an easy-to-follow structure and checklist.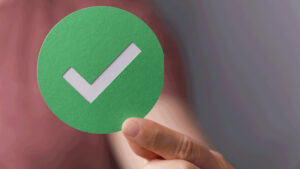 Free Downloadable Template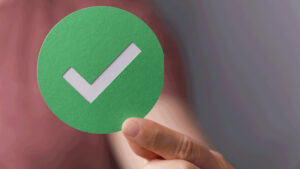 Use this template to evaluate an online video platform.
Get it Now
Pro Tip: When working through this template, consider your long-term company-wide strategies. Have conversations with leaders from different departments to make sure everyone's needs are included in the requirement document.
What to Include in a Requirements Document
In your quest to evaluate an online video platform, here are a few things you'll want to include in your requirements document. (We've also included these in the downloadable template.)
Project Overview
Describe your company and what you're looking to achieve through the use of an online video platform. What problems are you trying to solve? What's the overall goal of the project?
Required Use Cases
List your anticipated use cases, big or small. Are you piloting with one group within your organization, or is it a company-wide rollout? Regardless, consider who'll need to use the platform both out of the gate and potentially down the road. And be sure you capture their requirements.
Does your marketing team want to use video for campaigns?
Does your sales team want to create and send prospecting videos?
Does your executive team want to send internal weekly company-wide updates?
Does HR want to film recruitment videos in order to maximize talent acquisition?
Does IT want to have more security measures around your content?
Does Operations want to be able to integrate the platform with other systems?
Needs/Evaluation Criteria and Checkbox
Following the MPOT model (manage, publish, optimize, track), what are you looking to get out of the chosen online video platform?
Do you have custom design or API development requirements? If so, does the vendor have a professional services team available to support you?
What does the implementation and onboarding process look like from the vendor?
How will the vendor support you once you're live?
Current Issues or Barriers
What roadblocks would having an online video platform alleviate?
What has stopped you from getting one before?
Why are you considering switching providers?
What issues might arise from having one? (ex. Need to hire someone to manage it)
Will you need training to use an online video platform?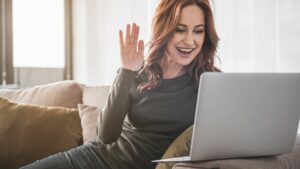 Book a Call With a Video Coach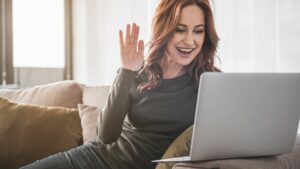 Speak to one of our experts to learn more about what Vidyard can offer as an online video platform.
Book a Call
Go Forth and Evaluate
We hope this guide helps you to begin the evaluation process for an online video platform. If you're looking for additional help building out your requirements, you can book a video coaching session with one of our experts. We encourage you to check out the rest of our blog articles for all the tips, tricks, and trends you need to succeed with video!
This blog was originally published on March 5, 2021. It was updated on May 23, 2022.