June 5, 2014
What is Video Seeding and Does Your Brand Need it?
You already know that your business needs to incorporate video into your marketing strategy – it's now common practice among top brands. However, because you need to capture the attention of your target market (especially with B2B), you need to do more than just create videos and distribute them. You need to start video seeding.
Put Your Videos to Work Create, host, manage, and share your videos.
Sign Up Free
What is video seeding?
Video seeding is a targeted form of video distribution in which you appeal directly to specific websites or blogs that have target audiences geared toward your services or products in order to have them spread the reach of your content marketing (including video). Websites related to your industry have viewers who would be interested in your video content and your goal is to share your content on these sites to have it reach not only a larger audience, but a targeted one.
In a nutshell, you are "planting a video seed" by getting a specific website to share your content in hopes that more seeding will follow through their website visitors and give you more exposure and customers.
The next question is whether video seeding is a smart choice for your company.
Does video seeding work?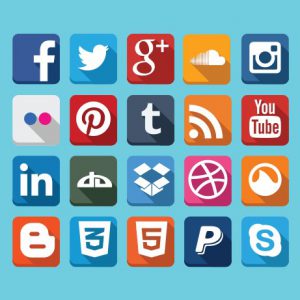 Let's look at the Ford Fiesta marketing campaign from 2009 as an example. Ford selected 100 video bloggers and gave each a new Fiesta to drive for six months. In return the video bloggers would record their experiences and journeys on their social media channels.
Saying Ford's Fiesta video blogging social campaign worked is an understatement. After planting their "seeds" (the bloggers), Ford achieved 4.3 million views on YouTube, 2,100 Facebook fans, 5,300 followers on Twitter, 27,000 blog posts and more. This campaign created brand awareness towards their market of 16-24 year olds and led to 50,000 sales leads.
Now it must be said, Ford's 2009 campaign could be considered more of a social media campaign that used video seeding tactics to find bloggers to help amplify their initial video campaign. A more specific example of video seeding (where a business hires a video seeding company to get their videos outsourced to Internet bloggers) is the Wonderful Pistachios campaign.
Roll International agency hired a U.S. video seeding company to spread awareness of their video and develop excitement for the brand. The seeding company they hired secured over 35 major blogs and earned 2,400 engagements through YouTube, Facebook and Twitter. For two videos in this campaign they received 330,000+ views and 10% of these views from users sharing the video with their friends.
Not bad right?
How do I incorporate video seeding into my marketing?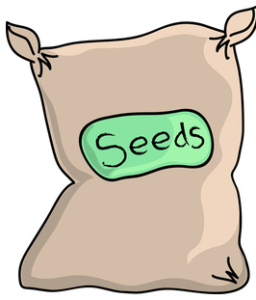 While you don't have to give away cars for six months like Ford, or even outsource like Wonderful Pistachios, you will have to determine your video seeding tactic. Will you provide a free trial of your B2B video marketing software to an influential set of marketers and ask them to blog about the experience and features they like? Or will you simply appeal to websites and bloggers with a similar target market to you and pitch them to blog about your solution or feature your video content in some way their audience will benefit from?
Video seeding to bloggers and independent websites or media companies who have a targeted, larger fan base will definitely provide variety in the amount of people who see your video content. Whether you undertake the process yourself, or hire a service, you'll need to determine your budget and go from there.
Using a Video Seeding Service
When outsourcing video seeding, a third-party service will set goals to maximize awareness of your video content along with reaching your company's targeted audience. They'll ultimately drive media buzz around your campaign.
Depending on your goals, the seeding company will strategize to help you distribute to websites and blogs that make sense for your brand. The company providing seeding services will contact appropriate media outlets and handle getting your content placed on their site along with optimizing your video on sharing sites such as YouTube. Most companies that handle video seeding will also share your content through their social channels as well.
Along with handling seeding, companies offering the service will most often offer full tracking and reporting throughout your campaign to give you an analysis of the campaign's success.
Campaigns are all tailored to a budget with guaranteed minimum targets. They can also be tailored through guaranteed views or engagements. In this case, engagement means anything after your video content has been viewed. An example would be a company guaranteeing a minimum of 5,000 engagements for $3,000. The engagements can vary depending on the campaign but usually it's retweets, YouTube views or Facebook likes. It all depends your company's goals, what you want to achieve, the amount you are willing to spend, and the rates for the video seeding services provided.
Even if you want to handle the seeding for your brand's content in-house, you still need to set a budget for how much you're willing to spend depending on your minimum number of targets.
Which brings us to…
Do it Yourself Video Seeding
To get started with seeding independently, first create a list of bloggers or big social media influencers that write about topics relevant to your product or service, or have a fan base in your market. You'll ultimately want to build a relationship with these influencers to ensure they'll want to do business with you and share your content.
To find the blogs and websites suitable for your company's content, begin by searching for key words related to your video content. Keep in mind that you want to be picky about where you send video content because if you send your videos to any old website or blog it's spamming rather than video seeding. Choose a reputable site with an engaged audience that matches your niche.
When pitching to websites and blogs about seeding your video content on their feed, it is all about how you sell yourself and the benefits of working with your company. The email needs to be concise and make the point that your video would be engaging content for the website's/blogger's followers. Making sure that when pitching, you state the benefits that can come from having a business relationship with your company. Whether it's in the terms of their webpage gaining more followers, getting more shares, or doing more business with your company for future video projects.
The Bottom Line
Ultimately, after creating a video, kick off a distribution strategy with video seeding. Target and approach independent bloggers and websites in your industry with similar search terms and the same target audience as you. You'll ensure your content reaches an audience who can actually convert. If you decide to hire a company that can seed your video, check their rates and see how much you are willing to budget for a minimum number of targets.
Put Your Videos to Work Create, host, manage, and share your videos.
Sign Up Free