Video conveys emotion and authenticity unlike any other medium.
Overview
It's also become a preferred way for buyers to learn about new products and services. That's why across industries, video is increasingly critical for engaging, inspiring, and building trust with prospects and customers. But video content on its own isn't a solution, you need the right technology to help you efficiently scale your use of video while optimizing your content for customer acquisition and revenue growth.
Join guest speaker, Forrester senior analyst Nick Barber, as he dives into his latest research on which video technologies you should be investing in to support your video initiatives. Based on primary research with a wide range of enterprise customers, learn which video technologies are rising in adoption and delivering greater impact for marketing and sales teams.
You'll walk away with:
An understanding of the future of video for customer experience
Knowledge on which video technologies are key to driving revenue and growth
Practical insights into prioritizing your use of these technologies
Speakers
Nick Barber
Senior Analyst
Forrester Research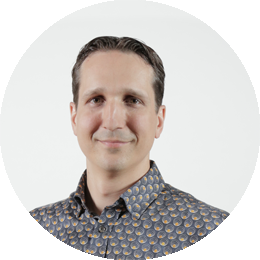 Tyler Lessard
VP, Marketing
Vidyard