Using Video for Demand Generation:
Not Just a One-Trick Pony
"We need more leads. Better leads! Higher conversion rates!" Sound familiar?
Generating demand is a tough job. Our prospects are bombarded with hundreds of messages every day, making it difficult to stand out and get the attention we deserve. As a result, many marketers are seeing diminishing returns on traditional tactics like email, digital advertising, eBooks and organic social while new approaches like account-based marketing (ABM), content personalization, and video marketing are showing tremendous promise.
Video is a powerful tool for modern demand generation, not just as a new channel to generate leads on YouTube but as a way to breathe new life into your existing marketing programs. Video can help you boost conversion rates at each stage of the buyer's journey by offering a more engaging and emotional way to attract, educate, convince, and convert. Video in demand gen is no one-trick pony, it's more like a workhorse or maybe even a unicorn.
Boost the Performance of Existing Programs and Channels with Video
Video can be an effective way to stand out from other content types and drive greater engagement with online audiences—in part thanks to our human psychology. The human brain processes video 60,000 times faster than text-based content. Video is the next best thing to being there in person! It's a great way to breathe new life into your existing programs to drive better performance across your current digital channels and calls-to-action (CTAs). Video has a role to play in all of your programs and can offer a quick way to boost conversion rates and drive more leads.
Key areas and programs to add video include:

Generate Net-New Leads Directly from
Video Content
In addition to accelerating your existing marketing programs, video can also act as a net-new channel for leads—and we're not talking about YouTube pre-roll ads. Many marketers are now leveraging gated and interactive video content across their website and social media channels as a way to generate more inbound leads from both organic and paid traffic.
Interactive video elements can help drive immediate conversions and may include:

What's important to understand is that you don't need any net-new content to start taking advantage of this idea!
[box] These CTAs will enhance your existing video content and can be added to different video types like:
Explainer videos
Product demos
Customer stories
Thought leadership interviews
On-demand webinar recordings
[/box]
Transforming Your Videos into Lead Gen Machines with Interactive CTAs
Adding interactive elements to your video content can be a quick way to get more value (and more leads!) from videos you've already invested in. But what are the best practices to optimize conversion? Give before you get, and you'll find that the leads you're generating will be much more qualified and likely to convert.
While email gates may be appropriate for some video types, the most common uses of interactive events are mid-roll annotations and post-roll CTAs to drive conversions once the individual has leaned in and educated him or herself. Instead of asking prospects for their information before you give them something of value, offer them value first with rich video content and then ask for something in return if they believe this content or your solution is of value.
Using Video Analytics to Identify Your
Hottest Leads Faster
One of the most exciting things about using video as a marketer is the opportunity it presents to better qualify your prospects and identify your most engaged leads faster. Video is the only content type where you can track exactly what a person did—or did not—engage with right down to the second.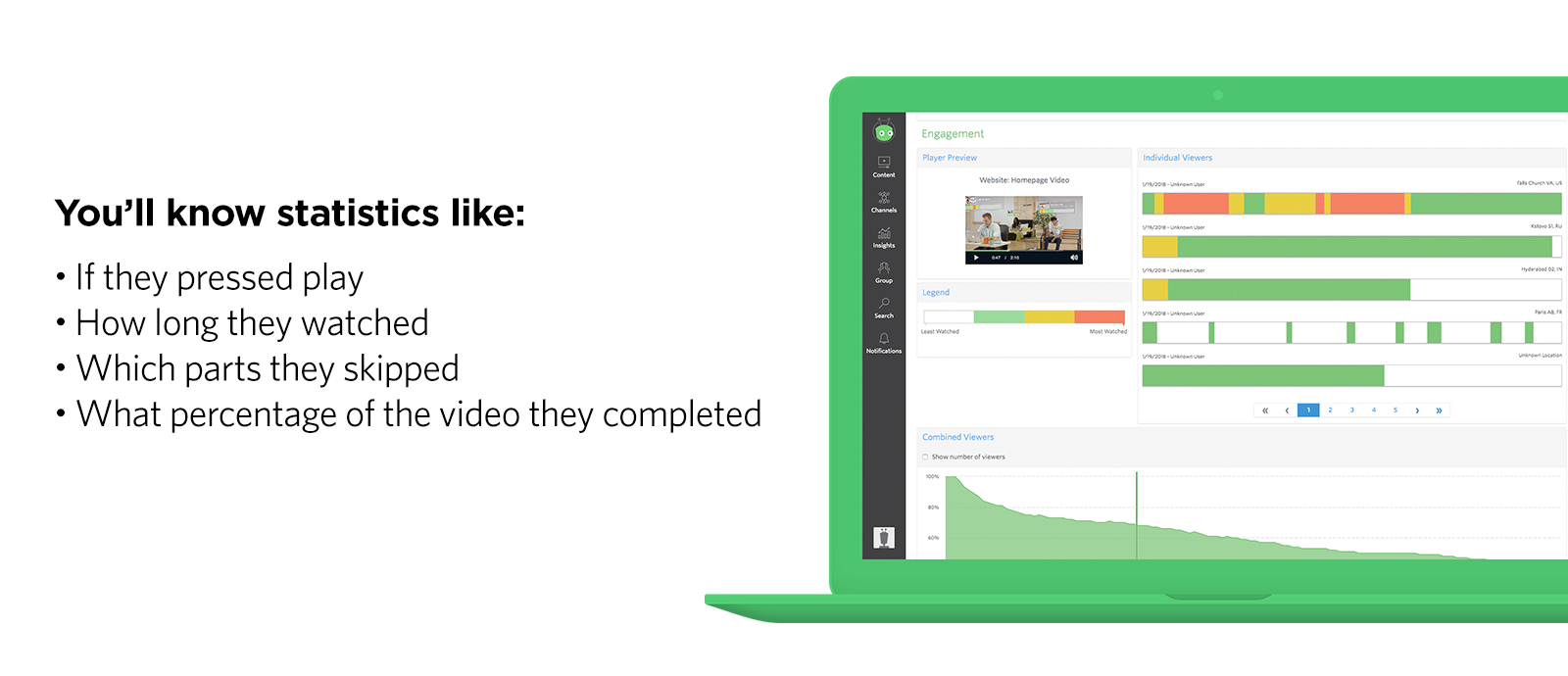 The real power comes from using this data within your marketing automation and customer relationship management (CRM) systems to enhance lead qualification and sales insights.
Accelerate the Performance of ABM
Many B2B marketers are embracing an ABM approach to help them identify, engage, and convert prospects at targeted accounts that match their ideal customer profile.
As ABM is largely an outbound marketing approach, one of the greatest challenges is getting the attention of the right people and making them care enough to have a conversation. This is where tools like personalized video and custom 1:1 video messages truly shine.
What better way to cut through the clutter and connect in a more personal and emotional way than with engaging, humanized, personalized video content? Personalized video content can increase response rates by more than 500%. That can mean big returns when you're talking about winning key accounts.
"Wow" and #Win with Personalized Video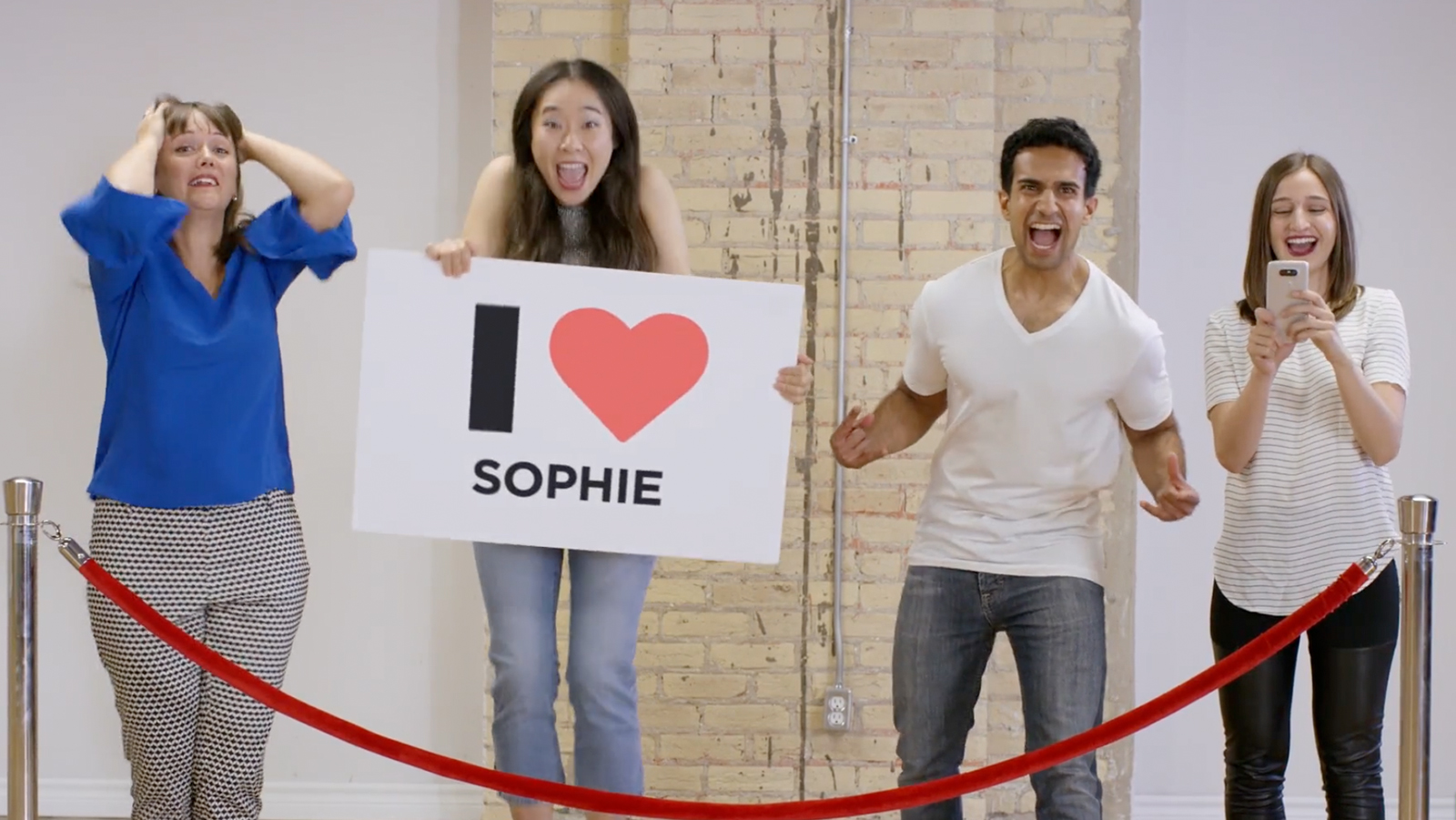 Imagine receiving an amazing video that's personalized just for you with your:
Name
Title
Company name
LinkedIn photo
All woven right into the fabric of the story, and it's not just a cheap parlor trick. Personalized video is helping marketing teams across nearly every industry increase click-through and conversion rates on key marketing campaigns by more than 300%.
[box]Personalized video is used to:
Drive more registrations for events
Build demand for new products
Drive more downloads of key content assets
Thank customers for their business or wish them a happy holiday (think retention and up-sell!)
[/box]
To learn more about personalized video and its role in your demand generation strategy, check out the guide on How to Drive More Sales Ready Leads with Personalized Video.
So that's it! Your ultimate video book for generating demand with video. Interested in seeing some of these recommendations in action? Check out some real-world examples below.