"We need more leads. Better leads! Higher engagement!" Sound familiar?
Overview
Look no further than video content! No longer just a hero of the advertising world, video has emerged as a proven way to boost engagement and conversion rates on your website, blog, email marketing, inbound marketing, and social media channels.
But how do you embrace video in a way that truly scales and is tightly aligned with your content marketing, digital marketing, and demand generation goals? How do you change the culture of your content team to embrace video as a powerful new way to tell bigger stories?
Join experts from Vidyard and DemandGen as they walk you through how to use video effectively throughout the buyer's journey, how to scale your use of video without blowing your budget, and how to leverage the latest tech to transform your videos into lead generation machines.
You'll learn how to:
Use video creatively across your marketing programs to engage and qualify buyers
Scale your use of video without blowing your budget (or hiring new talent!)
Transform your videos into lead gen machines with interactive CTAs and viewer engagement tracking
Speakers
Kim Koserski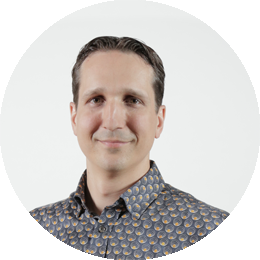 Tyler Lessard
VP, Marketing
Vidyard
Kim Koserski